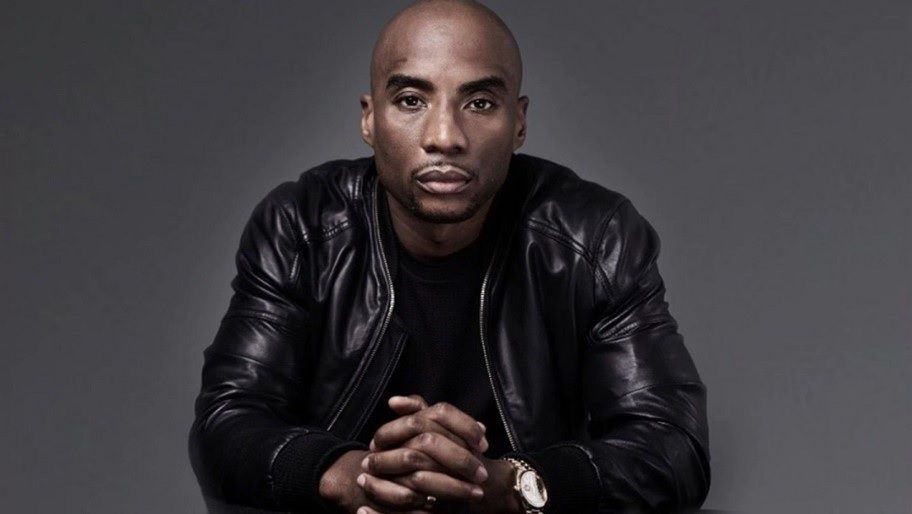 South Carolina State University will confer an honorary Doctor of Humane Letters upon radio personality and best-selling author Lenard Larry "Charlamagne Tha God" McKelvey at Friday's Spring Commencement ceremony.
"Charlamagne's commitment to higher education and mental health issues is evident both in his philanthropic endeavors and his writing," SC State President James E. Clark said. "His relationship with SC State has resulted in great benefit to our students.
"SC State is privileged to bestow a Doctor of Humane Letters upon such a deserving and fervent advocate," Clark said.
Charlamagne is a native of Moncks Corner, South Carolina, in the greater Charleston area, and his mother graduated from SC State in 1975. In 2019, Charlamagne established The Ford Family Endowed Scholarship Fund by contributing $250,000 to S.C. State's Alumni Association in honor of his mother and grandmother through his non-profit organization, Third Eye Awareness. The fund supports scholarships for Black women in English, communications and mental health fields at the university.
He authored The New York Times bestseller "Black Privilege: Opportunity Comes to Those Who Create It" and the global bestseller "Shook One: Anxiety Playing Tricks on Me," which helped elevate him to become one of the world's leading voices in the mental health discussion.
With a deeply personal vision to help address the unmet and underserved emotional needs of Black people worldwide, Charlamagne founded Mental Wealth Alliance (MWA) with a goal to raise $100 million and provide free mental health treatment to over 10 million Black people within five years.
Continuing to expand his multimedia footprint, Charlamagne launched Black Privilege Publishing — his joint venture with Atria Books at Simon & Schuster — which will bring culturally relevant content to the marketplace from emerging and renowned Black voices from around the world. Black Privilege Publishing will focus on opening new doors in the publishing marketplace by amplifying Black and brown narratives while rethinking traditional approaches to the publishing industry.
Charlamagne is the outspoken, well-informed, and charismatic co-host and driving force of the hottest radio show in the U.S., The Breakfast Club, entering its second decade on air as the most successful hip hop show in radio history. His transformative culture-shifting perspective has catapulted him to become one of the world's most highly coveted and trusted voices, distinguished by his brilliant ability to transform and steer culture, ignite movements, and activate heightened levels of philanthropic engagement.
In addition to his re-signing one of the biggest deals in radio history, marking the 10th anniversary of The Breakfast Club and his induction into the Radio Hall of Fame, Charlamagne and iHeartMedia announced their historic 50/50 joint venture, The Black Effect Podcast Network. This landmark partnership with iHeartMedia, America's leading podcast publisher, was developed to spotlight Black voices, celebrate Black creators, and invest in the Black community.
He achieved another groundbreaking milestone when he signed a global multi-year, multi-project development, production, and audio licensing partnership with renowned comedian, actor, and writer Kevin Hart and Audible Inc., the world's largest producer and provider of original spoken-word entertainment and audiobooks. Charlamagne also co-hosts the popular podcast Brilliant Idiot.
Charlamagne will also make his first foray into late-night with the debut of his new highly anticipated talk show slated to air on Comedy Central this fall.
SC State's Spring Commencement Ceremony will begin at 6 p.m. Friday, May 7, at Oliver C. Dawson Stadium. In keeping with COVID-19 precautions, seating will be limited to ticketholders invited by graduates. Temperature checks and social distancing will be required.
#pu-email-form-daily-email { clear: both; background-color: #fff; color: #222; background-position: bottom; background-repeat: no-repeat; padding: 15px 20px; margin-bottom: 40px; box-shadow: 0px 2px 0px 0px rgba(0,0,0,.05); border-top: 4px solid rgba(0,0,0,.8); border-bottom: 1px solid rgba(0,0,0,.2); display: none; } #pu-email-form-daily-email, #pu-email-form-daily-email p { font-family: -apple-system, BlinkMacSystemFont, "Segoe UI", Helvetica, Arial, sans-serif, "Apple Color Emoji", "Segoe UI Emoji", "Segoe UI Symbol"; } #pu-email-form-daily-email h1 { font-size: 24px; margin: 15px 0 5px 0; font-family: "serif-ds", Times, "Times New Roman", serif; } #pu-email-form-daily-email .lead { margin-bottom: 5px; } #pu-email-form-daily-email .email-desc { font-size: 16px; line-height: 20px; margin-bottom: 5px; opacity: 0.7; } #pu-email-form-daily-email form { padding: 10px 30px 5px 30px; } #pu-email-form-daily-email .disclaimer { opacity: 0.5; margin-bottom: 0; line-height: 100%; } #pu-email-form-daily-email .disclaimer a { color: #222; text-decoration: underline; } #pu-email-form-daily-email .email-hammer { border-bottom: 3px solid #222; opacity: .5; display: inline-block; padding: 0 10px 5px 10px; margin-bottom: -5px; font-size: 16px; }