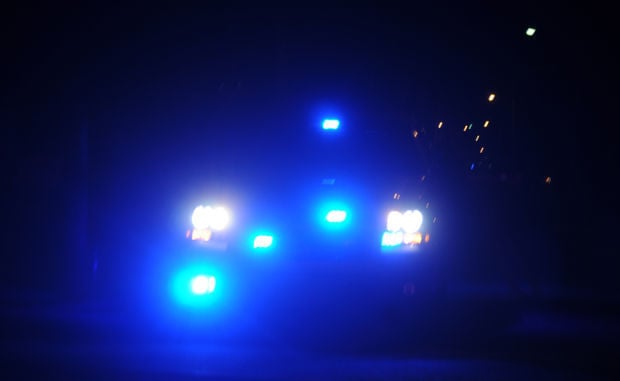 An SUV injured two Threson Street residents on Tuesday as it rolled down a driveway, according to an Orangeburg Department of Public Safety incident report.
An 81-year-old woman told officers that she pulled her SUV into her parking space and placed the gear in park around 3 p.m.
She exited the vehicle and it began "slipping" and rolling backwards, the report states.
The woman attempted to stop the vehicle, but ended up losing her balance and falling. The SUV rolled over her right arm and leg before it came to a rest in the road.
In the meantime, her neighbor noticed the woman was trying to stop the vehicle, so he tried to intervene.
As a result, he ended up getting dragged by the vehicle, the report states.
Orangeburg County EMS transported the woman and her neighbor to the Regional Medical Center.
The woman had large abrasions on her right arm and right leg. The neighbor complained of chest pains and also had lacerations on his left arm and right leg.
#pu-email-form-daily-email { clear: both; background-color: #fff; color: #222; background-position: bottom; background-repeat: no-repeat; padding: 15px 20px; margin-bottom: 40px; box-shadow: 0px 2px 0px 0px rgba(0,0,0,.05); border-top: 4px solid rgba(0,0,0,.8); border-bottom: 1px solid rgba(0,0,0,.2); display: none; } #pu-email-form-daily-email, #pu-email-form-daily-email p { font-family: -apple-system, BlinkMacSystemFont, "Segoe UI", Helvetica, Arial, sans-serif, "Apple Color Emoji", "Segoe UI Emoji", "Segoe UI Symbol"; } #pu-email-form-daily-email h1 { font-size: 24px; margin: 15px 0 5px 0; font-family: "serif-ds", Times, "Times New Roman", serif; } #pu-email-form-daily-email .lead { margin-bottom: 5px; } #pu-email-form-daily-email .email-desc { font-size: 16px; line-height: 20px; margin-bottom: 5px; opacity: 0.7; } #pu-email-form-daily-email form { padding: 10px 30px 5px 30px; } #pu-email-form-daily-email .disclaimer { opacity: 0.5; margin-bottom: 0; line-height: 100%; } #pu-email-form-daily-email .disclaimer a { color: #222; text-decoration: underline; } #pu-email-form-daily-email .email-hammer { border-bottom: 3px solid #222; opacity: .5; display: inline-block; padding: 0 10px 5px 10px; margin-bottom: -5px; font-size: 16px; }