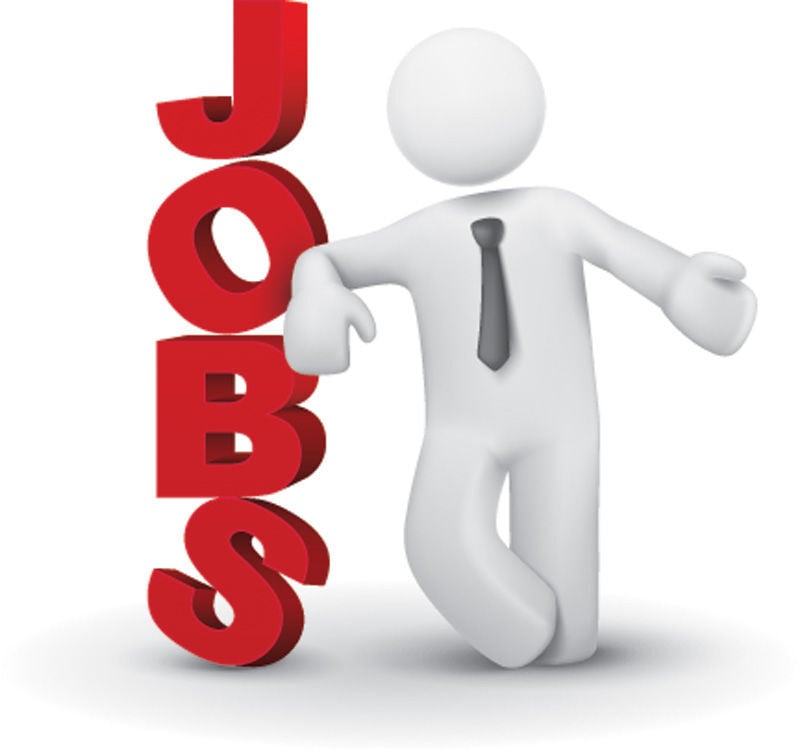 Unemployment rates declined in The T&D Region in September, reflecting a pattern seen across South Carolina.
Bamberg County saw its unemployment rate drop to 6.7% in September from 8.4% in August, according to S.C. Department of Employment and Workforce numbers released Friday.
Orangeburg County's rate was also 6.7% in September, down from 7.9% in August.
The two were tied for the second-highest unemployment rate among the state's 46 counties.
Marlboro County had the state's highest unemployment rate in September at 7.1%
Calhoun County's rate for September was 4%, a drop from 4.8% in August. The county was tied with Horry County for the 12th highest unemployment rate in the state.
State employment officials said the job market recovery continues. The month of September marked the ninth consecutive month of drops in the unemployment rate.
Statewide, the unemployment rate in September was 4.1%, which is down from 4.2% in August. Nationally, the unemployment rate decreased to 4.8% in September from 5.2% in August.
Statewide, more individuals have reentered the workforce.
As of September 2021, there are 7,746 more South Carolinians employed than there were pre-pandemic in February 2020.
But S.C. Department of Employment and Workforce Executive Director Dan Ellzey says it cannot stop there. Workers are needed.
"There are more than 107,000 open positions posted on the SC Works Online System (SCWOS) website," Ellzey said. "This includes more than 15,000 available jobs in the health care industry, more than 10,000 in retail trade and more than 6,000 in industries such as accommodation and food services, educational services and manufacturing."
"We strongly encourage anyone struggling to find the right type of job, employer or position in their local area to contact an SC Works center near them," Ellzey said.
In other nearby counties, September's unemployment rates were:
#pu-email-form-daily-email-article { clear: both; background-color: #fff; color: #222; background-position: bottom; background-repeat: no-repeat; padding: 15px 20px; margin-bottom: 40px; border-top: 4px solid rgba(0,0,0,.8); border-bottom: 1px solid rgba(0,0,0,.2); display: none; } #pu-email-form-daily-email-article, #pu-email-form-daily-email-article p { font-family: -apple-system, BlinkMacSystemFont, "Segoe UI", Helvetica, Arial, sans-serif, "Apple Color Emoji", "Segoe UI Emoji", "Segoe UI Symbol"; } #pu-email-form-daily-email-article h1 { font-size: 24px; margin: 15px 0 5px 0; font-family: "serif-ds", Times, "Times New Roman", serif; } #pu-email-form-daily-email-article .lead { margin-bottom: 5px; } #pu-email-form-daily-email-article .email-desc { font-size: 16px; line-height: 20px; margin-bottom: 5px; opacity: 0.7; } #pu-email-form-daily-email-article form { padding: 10px 30px 5px 30px; } #pu-email-form-daily-email-article .disclaimer { opacity: 0.5; margin-bottom: 0; line-height: 100%; } #pu-email-form-daily-email-article .disclaimer a { color: #222; text-decoration: underline; } #pu-email-form-daily-email-article .email-hammer { border-bottom: 3px solid #222; opacity: .5; display: inline-block; padding: 0 10px 5px 10px; margin-bottom: -5px; font-size: 16px; } @media (max-width: 991px) { #pu-email-form-daily-email-article form { padding: 10px 0 5px 0; } }