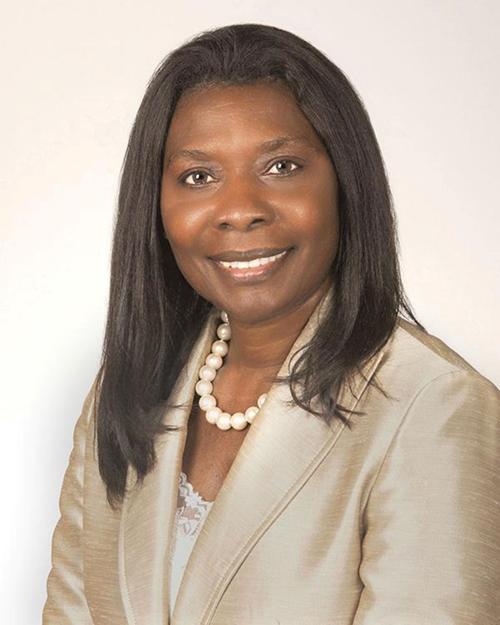 Barbara Williams is not about doing things to be seen or heard, but prefers to serve others with a genuine heart which shows through her community advocacy work and educational experience.
Whether she's helping people register to vote, secure a job or find the nearest vaccination clinic, Williams does it all with a steady hand and honest communication which can help put the most confused person at ease.
Holding a back-to-school bash for the children in her neighborhood and advocating for health awareness have been among the other outreach work included on her to-do list, one which she seems to constantly add on to.
Because her community service stems not from a whimsical chase for fame or notoriety but a true belief in serving others, the Orangeburg County Community of Character initiative was led to honor her for sincerity.
It was an honor which took Williams by surprise.
"I was really shocked. It was a good surprise, and I was really grateful that somebody thought enough of me to deem that necessary. It certainly was an honor," said Williams, president of the Orangeburg Branch of the NAACP.
Williams is also a member of the Orangeburg chapter of The Links and the Beta Zeta Omega chapter of Alpha Kappa Alpha Sorority Inc. She retired from the former Orangeburg School District 5, where she spent 31 years, part of which as a classroom teacher.
"I taught in the classroom until maybe the mid-'90s, and then I became a department chair. Then after department chair, I became a special education specialist," Williams said.
She said while her husband, Cecil, thought she would be bored upon retirement, he was wrong.
"I just have a passion for service. I have a little office at home. I get up and turn on my computer as if I'm going off to work. Sometimes I just take a break for lunch and go back. I'm there sometimes until 8 and 9 o'clock doing things," Williams said. "I'm thinking of what I can do to help somewhere in my community either with my church, or one of the organizations that I am in."
She said she stays very busy as president of the Orangeburg NAACP chapter.
"The census is gone, but we still kind of work with the census in a sense because we're having webinars and meetings to talk about redistricting. So we're working on those type of things right now. With the census, people don't understand how that affects their community so far as education, health care, jobs and where you live," Williams said.
She's also helping people register to vote.
"With all of this voting suppression now, you're trying to figure out the best way to do things (in) trying to get people to vote, making sure that they go to vote. So it's just a whole lot that we're encompassing in trying to make it so that we get resources for families," she said, including finding where they can go get vaccinated and tested.
She said it is important to do it all with sincerity and free from pretense or hypocrisy.
"When you're sincere about what you do, then you're going to be honest, you're going to be truthful. When people ask you do to something, you do it because you believe in it, not because somebody else wants you to do it," Williams said.
"You do things from the goodness of your heart and don't worry about being paid for everything you do. That's how I look at the word sincerity," she said.
Williams keeps her sorority sisters updated on civic engagement activities, including current topics in the health care, education and criminal justice arenas.
"Anything dealing with the community, I take that information and work with the sorority. It's about the same (with the Links)," she said, noting that she's interested in getting entrenched in work "that somebody can benefit from."
She said she would tell her students in school that it was important to be of good character because they would never know who was watching them. It was the same advice which her late mother, Windell, would share with her and her nine siblings.
"It's always best to be at your best while you're alone and don't think anybody's watching you, as well as when you see all those people who have eyes on you," she said.
Williams continued, "I'm a God-fearing woman. My mom used to always tell us your reputation precedes you. Value is all you have pretty much. If you're honest and sincere, it's almost like money in the bank.
"It's always treating people the way that you want to be treated, doing the best job possible if somebody asks you to do something. Don't just try to fit in because people feel that you need to be a part of something that you don't feel comfortable with."
She said it is also important to be a good listener, which is a part of being sincere.
While she and her husband do not have children, she has several nieces and nephews she also works to instill good character in.
"I try to be straight up, and I try to be sincere with them. … I also try to teach them that when you live right, when you do right, then things are going to work out for you. Don't try to deceive people. People are not going to like you when you do certain things, but you do it because of your values," Williams said.
She praised the OCCOC for its efforts to spread good character within the community.
"I think it's a very good gesture," she said, noting that when people read stories about others showing good character, they may then decide to "change their behavior and want to serve somebody better in whatever it is."
#pu-email-form-daily-email-article { clear: both; background-color: #fff; color: #222; background-position: bottom; background-repeat: no-repeat; padding: 15px 20px; margin-bottom: 40px; border-top: 4px solid rgba(0,0,0,.8); border-bottom: 1px solid rgba(0,0,0,.2); display: none; } #pu-email-form-daily-email-article, #pu-email-form-daily-email-article p { font-family: -apple-system, BlinkMacSystemFont, "Segoe UI", Helvetica, Arial, sans-serif, "Apple Color Emoji", "Segoe UI Emoji", "Segoe UI Symbol"; } #pu-email-form-daily-email-article h1 { font-size: 24px; margin: 15px 0 5px 0; font-family: "serif-ds", Times, "Times New Roman", serif; } #pu-email-form-daily-email-article .lead { margin-bottom: 5px; } #pu-email-form-daily-email-article .email-desc { font-size: 16px; line-height: 20px; margin-bottom: 5px; opacity: 0.7; } #pu-email-form-daily-email-article form { padding: 10px 30px 5px 30px; } #pu-email-form-daily-email-article .disclaimer { opacity: 0.5; margin-bottom: 0; line-height: 100%; } #pu-email-form-daily-email-article .disclaimer a { color: #222; text-decoration: underline; } #pu-email-form-daily-email-article .email-hammer { border-bottom: 3px solid #222; opacity: .5; display: inline-block; padding: 0 10px 5px 10px; margin-bottom: -5px; font-size: 16px; } @media (max-width: 991px) { #pu-email-form-daily-email-article form { padding: 10px 0 5px 0; } }