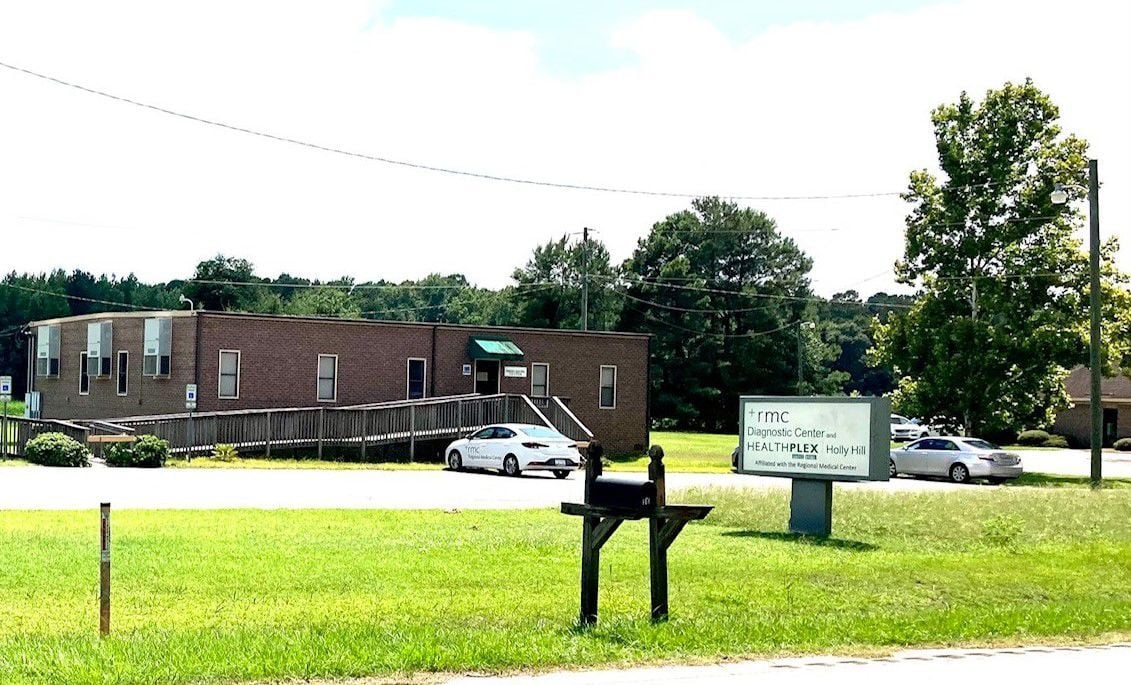 A new residential housing community is planned for Bunch Ford Road in the Holly Hill area.
Plans include building between 50 and 100 detached single-family, single-story and two-story homes.
"We really like Orangeburg County and feel like it is in the path of growth along the (Interstate) 26 corridor. In particular, we like the town of Holly Hill," said Colin Stiles, owner of Virginia-based Terra Dominion Group Inc.
"We think it has a lot to offer young families and working families. It is a nice town with good schools, both public and private," he said.
Also, "there is a lot of job growth along that corridor," Stiles said. "There is not a lot of affordable new homes."
Groundbreaking for the development is expected by the spring of 2022, with home construction to begin the fall of 2022, he said.
Stiles said he hopes to have a contractor in place within the next 60 to 90 days.
Stiles said the number of homes is still uncertain and will be contingent upon whether the property will have city or private sewer.
The price range of the homes will be in the low- to middle-$200,000 range.
The first step toward the realization of the project was taken recently when Orangeburg County Council gave third and final reading to Bunch Ford Road LLC's request to rezone the property from forest agricultural district to residential single-family district.
According to county property records, the property is a little over 77 acres and is owned by Farmers and Merchant Bank of South Carolina.
The property is located behind the Regional Medical Center's Holly Hill primary care practice and across the street from Holly Hill Academy.
The property borders Bunch Ford Road, Eutaw Road and Lindstedt Lane.
It is currently a corn field.
Stiles expressed his pleasure at the zoning process and thanked the Orangeburg County staff for their help in working through the process.
"We are looking forward to submitting the engineering plans and the initial approval," Stiles said.
Terra Dominion acquires properties and conducts the due diligence for residential subdivisions in preparation for home construction.
Stiles said the company is actively looking for more potential properties.
#pu-email-form-daily-email-article { clear: both; background-color: #fff; color: #222; background-position: bottom; background-repeat: no-repeat; padding: 15px 20px; margin-bottom: 40px; border-top: 4px solid rgba(0,0,0,.8); border-bottom: 1px solid rgba(0,0,0,.2); display: none; } #pu-email-form-daily-email-article, #pu-email-form-daily-email-article p { font-family: -apple-system, BlinkMacSystemFont, "Segoe UI", Helvetica, Arial, sans-serif, "Apple Color Emoji", "Segoe UI Emoji", "Segoe UI Symbol"; } #pu-email-form-daily-email-article h1 { font-size: 24px; margin: 15px 0 5px 0; font-family: "serif-ds", Times, "Times New Roman", serif; } #pu-email-form-daily-email-article .lead { margin-bottom: 5px; } #pu-email-form-daily-email-article .email-desc { font-size: 16px; line-height: 20px; margin-bottom: 5px; opacity: 0.7; } #pu-email-form-daily-email-article form { padding: 10px 30px 5px 30px; } #pu-email-form-daily-email-article .disclaimer { opacity: 0.5; margin-bottom: 0; line-height: 100%; } #pu-email-form-daily-email-article .disclaimer a { color: #222; text-decoration: underline; } #pu-email-form-daily-email-article .email-hammer { border-bottom: 3px solid #222; opacity: .5; display: inline-block; padding: 0 10px 5px 10px; margin-bottom: -5px; font-size: 16px; } @media (max-width: 991px) { #pu-email-form-daily-email-article form { padding: 10px 0 5px 0; } }