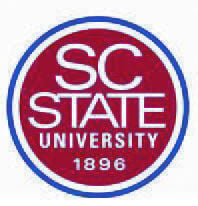 Out of necessity often comes innovation, so when the COVID-19 pandemic struck, two South Carolina State University programs joined forces to keep learning on track.
The pandemic has altered the way in which educators engage students and provide them with necessary skills for matriculation, but it has also created opportunities for creative partnerships and innovation. That is exactly what happened for the SC State Social Work and Drama programs.
Bulldog REAL (Realistic Enactments for Assessment and Learning) offers Social Work Program students simulated field experiences while giving Drama Program students acting and improvisational practice.
Senior social work students are required to have direct interaction with clients during their field placement courses. COVID-19 meant shifting to remote and/or hybrid experiences during the 2020-2021 academic year. So, the Social Work Program sought to find additional activities for students to apply their social work practice skills.
That meant engaging drama students, as well as professionally trained performers, to act as simulated clients for the social work students.
"It was important for our students to be engaged in a simulated client program that provided them with the needed skills for success in the social work profession," said Professor Marcia Davis Taylor, coordinator of field instruction for the Social Work Program.
Objective structured clinical examination (OSCE) is an evidence-based model traditionally used for training healthcare professionals. These practice simulations are used to provide realistic opportunities for students to apply their practice skills in real time, using realistic client-based scenarios. Social work educators Marion Bogo, Mary Rawlings, Ellen Katz and Carmen Logie adapted traditional OSCE for use with social work students, resulting in the publication of "Using Simulation in Assessment and Teaching: OSCE Adapted for Social Work" (Council on Social Work Education, 2014).
Each SC State social work student was assigned a standardized case from the OSCE book and had to interact with the "client" based upon the case scenario. The practice simulations were implemented using Zoom. Following the practice simulations, the actors/actresses provided their assessment of the social work students' interaction with them as the client.
"This part of the program was very important to both collaborators," said Jaime Rogers, field liaison for the Social Work Program. "The feedback process was beneficial for the mock clients as well as the social work students."
The social work faculty provided individual feedback to each of the social work students after all simulations were completed, which included the mock patient feedback and observations. The Drama Program provided feedback to the students after each interview.
"I believe that this collaboration demonstrated to our students, the faculty, and our community volunteers that we can overcome any obstacle when we work together," SC State Drama Professor Gerald Hunt said. "The Bulldog REAL project will be a continuing collaboration between the two programs."
The community volunteers in Bulldog REAL are prominent in the acting field. They include Keith R. Franklin, artistic director of New African Grove Theatre of Atlanta; Peri S. Jackson, recurring actress on the BET series "BIGGER"; and Arischa Conner Frierson, recurring actress on upcoming series on ABC, Hulu and Apple TV.
"We brought in professionals who could successfully demonstrate the power of this program while also providing our students with mentorship and guidance," Drama Program Coordinator Ursula O. Robinson said. "We created some REAL Bulldog history."
For more information about the Bulldog REAL partnership, contact:
#pu-email-form-daily-email-article { clear: both; background-color: #fff; color: #222; background-position: bottom; background-repeat: no-repeat; padding: 15px 20px; margin-bottom: 40px; border-top: 4px solid rgba(0,0,0,.8); border-bottom: 1px solid rgba(0,0,0,.2); display: none; } #pu-email-form-daily-email-article, #pu-email-form-daily-email-article p { font-family: -apple-system, BlinkMacSystemFont, "Segoe UI", Helvetica, Arial, sans-serif, "Apple Color Emoji", "Segoe UI Emoji", "Segoe UI Symbol"; } #pu-email-form-daily-email-article h1 { font-size: 24px; margin: 15px 0 5px 0; font-family: "serif-ds", Times, "Times New Roman", serif; } #pu-email-form-daily-email-article .lead { margin-bottom: 5px; } #pu-email-form-daily-email-article .email-desc { font-size: 16px; line-height: 20px; margin-bottom: 5px; opacity: 0.7; } #pu-email-form-daily-email-article form { padding: 10px 30px 5px 30px; } #pu-email-form-daily-email-article .disclaimer { opacity: 0.5; margin-bottom: 0; line-height: 100%; } #pu-email-form-daily-email-article .disclaimer a { color: #222; text-decoration: underline; } #pu-email-form-daily-email-article .email-hammer { border-bottom: 3px solid #222; opacity: .5; display: inline-block; padding: 0 10px 5px 10px; margin-bottom: -5px; font-size: 16px; } @media (max-width: 991px) { #pu-email-form-daily-email-article form { padding: 10px 0 5px 0; } }