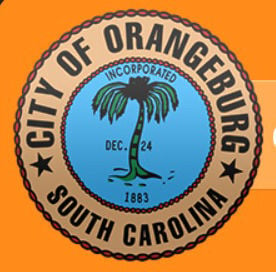 The City of Orangeburg is going to receive $6.3 million in federal coronavirus relief money.
The money should be available to the city within the next month, City Administrator Sidney Evering said Tuesday.
The money will come from the $1.9 trillion American Rescue Plan Act passed March.
Orangeburg City Council passed a resolution on Tuesday giving Evering the authority to sign the needed documents to receive the funds. Evering and city Finance Director Carrie Johnson will be the contacts for any federal inquiries.
Evering said a detailed plan for the money's use will be provided in the near future.
• Serve & Connect Chief Executive Officer and Founder Dr. Kassy Alia Ray said told council that the group seeks to strengthen the relationship between the community and city police.
Serve & Connect is an organization that aims to foster positive change in communities through community and police partnerships. The goal is to reduce crime and build trust between the community and police.
Evering is a board member of Serve & Connect.
Serve & Connect was started by Ray after her husband was killed in the line of duty in 2015 while serving as a Forest Acres, S.C. police officer.
"There are some pretty big challenges ahead of us, but I believe working in partnership with you all – with Sidney, with the Department of Public Safety and very importantly with the residents throughout the city of Orangeburg, if we work together I really believe that we can shape important positive impacts for the City of Orangeburg for a new future," Ray said.
Ray says the organization has met with public safety about its perspectives on community policing.
She said DPS has also agreed to join with Serve & Connect in its Greg's Groceries initiative, which provides boxes of non-perishable food to law enforcement so they can assist those in need.
Three events are planned: Sept. 24, Henley Street Park in the Sunnyside neighborhood; Oct. 1, St. Paul's United Methodist Church; and Nov. 20, a Thanksgiving event encouraging neighborhoods to come together.
Omari Fox, a 1991 Orangeburg-Wilkinson High School graduate and community artist and organizer, joined Ray in her presentation before council.
• Council voted to provide Orangeburg County with up to $260,000 for the development of an industrial park on U.S. Highway 301 near Interstate 26.
DPU Manager Warren Harley said the money will help to bring about the development of Project Shamrock, which has previously been identified as a new industrial park.
The industrial park will cover about 242 acres behind the 7-Eleven travel center currently under construction near Exit 154.
"The money would be taken from our economic development revolving fund," Harley said.
• Council unanimously awarded its audit contract to Mauldin and Jenkins, LLC. The firm will conduct the city's audit through 2024. The city's contract with the business will be $40,500 for 2021-2022.
Mauldin and Jenkins has served as the city's auditing firm for the past four years.
Eight firms were given an opportunity to enter into a contract with the city, but only Mauldin and Jenkins responded to the request for proposals, DPU Administrative Director Joshua Nexsen said.
Mayor Pro Tem Dr. Kalu Kalu asked why the other firms did not respond.
"I know Mauldin has done a good job," Kalu said. "I will vote for Mauldin, because I don't have any other in front of me to go by."
Nexsen said the other firms cited staffing issues. He also said Mauldin and Jenkins often provide the most competitive bid.
• Council unanimously approved both the city and DPU budgets. The budgets call for no tax increase and no utility rate increase.
• Council unanimously approved the amended 2020-2021 budgets for both the city and utility.
• Council recognized DPU employee Herman Guinyard upon his retirement from the utility. Guinyard served the utility for about 28 years.
• Council named respect as the community of character trait for the month of September.
• Council read a proclamation recognizing September as Sickle Cell Disease Awareness Month.
• Council went into closed session to discuss a personnel matter related to the employment and compensation for city attorney James Walsh.
#pu-email-form-daily-email-article { clear: both; background-color: #fff; color: #222; background-position: bottom; background-repeat: no-repeat; padding: 15px 20px; margin-bottom: 40px; border-top: 4px solid rgba(0,0,0,.8); border-bottom: 1px solid rgba(0,0,0,.2); display: none; } #pu-email-form-daily-email-article, #pu-email-form-daily-email-article p { font-family: -apple-system, BlinkMacSystemFont, "Segoe UI", Helvetica, Arial, sans-serif, "Apple Color Emoji", "Segoe UI Emoji", "Segoe UI Symbol"; } #pu-email-form-daily-email-article h1 { font-size: 24px; margin: 15px 0 5px 0; font-family: "serif-ds", Times, "Times New Roman", serif; } #pu-email-form-daily-email-article .lead { margin-bottom: 5px; } #pu-email-form-daily-email-article .email-desc { font-size: 16px; line-height: 20px; margin-bottom: 5px; opacity: 0.7; } #pu-email-form-daily-email-article form { padding: 10px 30px 5px 30px; } #pu-email-form-daily-email-article .disclaimer { opacity: 0.5; margin-bottom: 0; line-height: 100%; } #pu-email-form-daily-email-article .disclaimer a { color: #222; text-decoration: underline; } #pu-email-form-daily-email-article .email-hammer { border-bottom: 3px solid #222; opacity: .5; display: inline-block; padding: 0 10px 5px 10px; margin-bottom: -5px; font-size: 16px; } @media (max-width: 991px) { #pu-email-form-daily-email-article form { padding: 10px 0 5px 0; } }