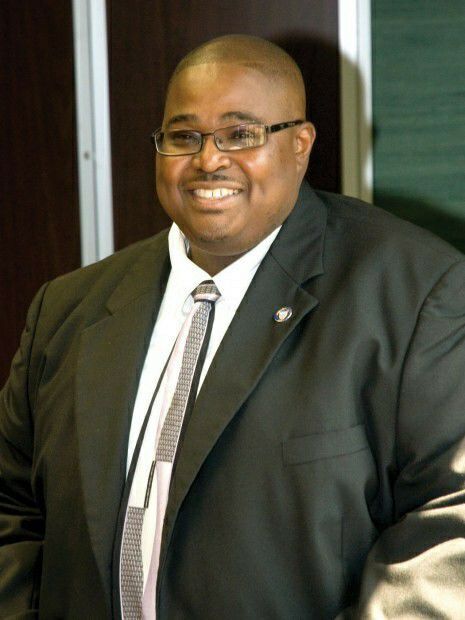 Orangeburg County Administrator Harold Young has been serving in his role for a decade, but he's still learning how to better serve the community.
Young recently completed the National Association of Counties Performance Leadership Academy.
The 12-week virtual program serves, "to equip frontline county government professionals with practical leadership skills to deliver results for counties and communities," according to the NACo website.
Young said the program was insightful.
"We learned that as frustrating as some of the problems we are faced with are, that it's a common thing that we have to deal with. And one of the things that we were able to come together on is that the dynamics of the pandemic changed a lot of ways that, traditionally, county governments have operated," Young said.
"And we talked about the challenges of moving forward in the future with a different mindset with how service delivery is delivered with county government," Young said.
Young said county operations benefited from his training.
"We went through the pandemic, and we basically upgraded our infrastructure from the standpoint of re-doing the website and making it more conducive to a lot of services and stuff that we can do online, as well as the drop boxes and other stuff. It was just a way to basically learn from other colleagues on how to deal with the new reality of dealing with county government in a COVID environment," Young said.
Young reflected on learning from top officials, specifically former U.S. Secretary of State Colin Powell.
"A lot of the aspects of the program, you were getting taught by in some people in the industry, some big-level names. The most important one to me was Colin Powell, was a signature piece of the training," Young said.
"It was amazing to know that somebody who's been in leadership on that level is basically giving you tips about how he's dealt with creating an organization, dealing with an organization and dealing with people," Young said.
He said the program also allowed him to further appreciate the current team of Orangeburg County officials.
"One of the main things that I took from it is that you are no better than your team. And I've been blessed because with Orangeburg County we've put together an excellent team. We have individuals who care about the community, and that's one of the critical things about it," Young said.
"To do service delivery and take things to the next level, you have to surround yourself with people that actually care about the organization and the community. That really helped me focus on the fact that when we do hires, we need to do hires by hiring talented people, and not be afraid of hiring talent, but use that to our advantage to move ourselves forward," Young said.
"I think that's something we have pretty much done in the management level," he said.
Young said he is thankful for the opportunity to attend and complete the program, and for the opportunity to serve his community.
"I still pride myself as still being the same person that I was when I got here and humbled to my roots from Orangeburg. Grew up in Cordova, went to Edisto, so I'm just thankful I get to make a change in the community I grew up in and serve the citizens," Young said.
#pu-email-form-daily-email-article { clear: both; background-color: #fff; color: #222; background-position: bottom; background-repeat: no-repeat; padding: 15px 20px; margin-bottom: 40px; border-top: 4px solid rgba(0,0,0,.8); border-bottom: 1px solid rgba(0,0,0,.2); display: none; } #pu-email-form-daily-email-article, #pu-email-form-daily-email-article p { font-family: -apple-system, BlinkMacSystemFont, "Segoe UI", Helvetica, Arial, sans-serif, "Apple Color Emoji", "Segoe UI Emoji", "Segoe UI Symbol"; } #pu-email-form-daily-email-article h1 { font-size: 24px; margin: 15px 0 5px 0; font-family: "serif-ds", Times, "Times New Roman", serif; } #pu-email-form-daily-email-article .lead { margin-bottom: 5px; } #pu-email-form-daily-email-article .email-desc { font-size: 16px; line-height: 20px; margin-bottom: 5px; opacity: 0.7; } #pu-email-form-daily-email-article form { padding: 10px 30px 5px 30px; } #pu-email-form-daily-email-article .disclaimer { opacity: 0.5; margin-bottom: 0; line-height: 100%; } #pu-email-form-daily-email-article .disclaimer a { color: #222; text-decoration: underline; } #pu-email-form-daily-email-article .email-hammer { border-bottom: 3px solid #222; opacity: .5; display: inline-block; padding: 0 10px 5px 10px; margin-bottom: -5px; font-size: 16px; } @media (max-width: 991px) { #pu-email-form-daily-email-article form { padding: 10px 0 5px 0; } }