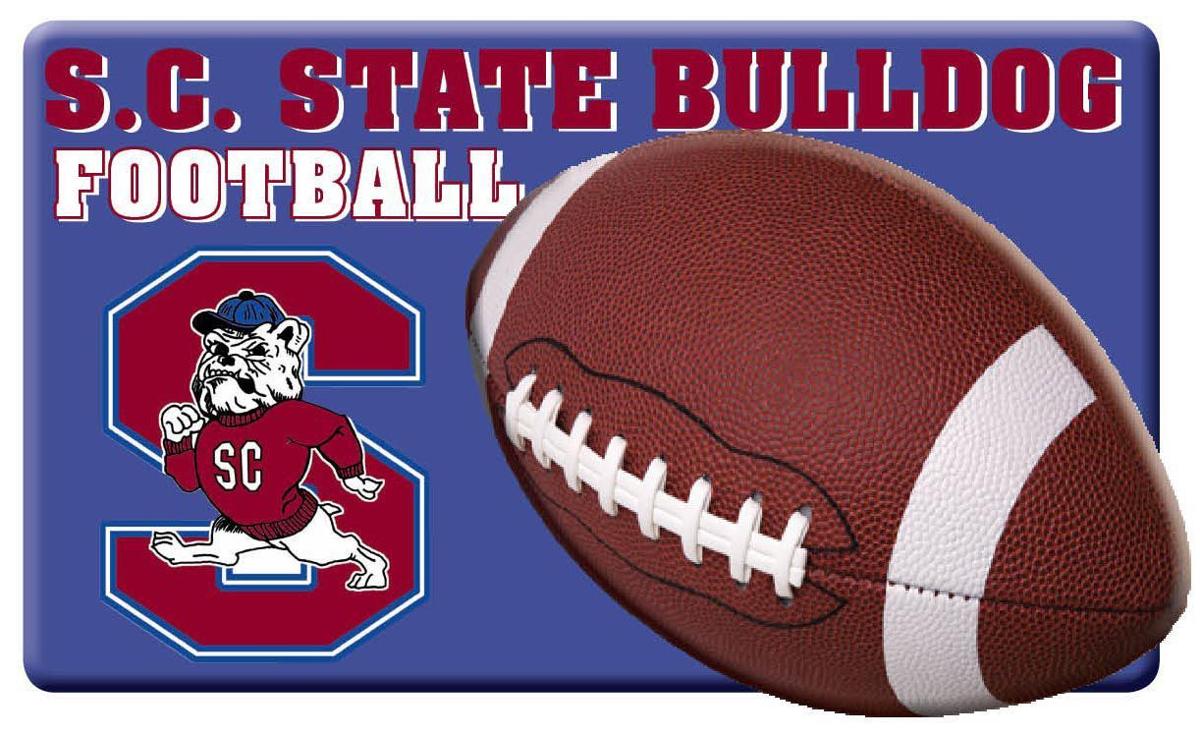 South Carolina State's football team will be at home for just the second time this season Saturday when they welcome Morgan State to Oliver C. Dawson Stadium.
In their last home game, the Bulldogs were able to score touchdowns on four of its first six possessions and build a 42-7 lead over Bethune-Cookman.
Despite a Bethune-Cookman rally, SCSU was able to hold on, and get their first win of the season. It remains their only win after falling at Florida A&M last week.
SCSU head coach Buddy Pough said it is important to get off to a good start against winless Morgan State during Saturday's homecoming game.
"(Morgan) is the type of team that if we let them hang in the game, especially with as bad as they want a win, it could be devastating to us," Pough said. "That's why it's important to get off to a fast start and create a little bit of doubt in their minds."
S.C. State is coming off its worst offensive performance of the season against the Rattlers. The Bulldogs managed 143 yards of total offense.
"We have a situation where we're not trusting the process," Pough said. "I feel good about the fact that our guys have worked hard this week to prepare for Saturday's game."
Pough said the offense looks better in practice but is still dealing with some nagging injuries.
"If we can get everybody to the table, that will really help us to be a more positive group," Pough said.
Morgan State opened MEAC play last week with a 27-0 loss at Howard. The Bears' offense managed 122 yards of total offense but found some success late with the running game.
S.C. State gave up nearly 200 yards rushing to the Rattlers a week ago, and with a young defensive line, Pough knows the Bears could take advantage.
"It concerns you a little bit that they can run the football," Pough said. "They have a big enough, and strong enough, offensive line and tight ends that can move you around a little bit. They can present some problems."
Morgan State running back Jabriel Johnson is ranked fifth in the MEAC in rushing yards per game.
S.C. State and Morgan State will kick off at 3:30 p.m. Saturday. The game can be seen live on ESPN3 and will be re-broadcast at 10:30 p.m. Saturday on ESPNU.
#article_links_2.tnt-ads { margin-bottom: 0; } .okanjo .panel { border: 0; } .okanjo .panel-body { padding: 0; }
#pu-email-form-breaking-email-article { clear: both; background-color: #fff; color: #222; background-position: bottom; background-repeat: no-repeat; padding: 15px 20px; margin-bottom: 40px; border-top: 4px solid rgba(0,0,0,.8); border-bottom: 1px solid rgba(0,0,0,.2); display: none; } #pu-email-form-breaking-email-article, #pu-email-form-breaking-email-article p { font-family: -apple-system, BlinkMacSystemFont, "Segoe UI", Helvetica, Arial, sans-serif, "Apple Color Emoji", "Segoe UI Emoji", "Segoe UI Symbol"; } #pu-email-form-breaking-email-article h1 { font-size: 24px; margin: 15px 0 5px 0; font-family: "serif-ds", Times, "Times New Roman", serif; } #pu-email-form-breaking-email-article .lead { margin-bottom: 5px; } #pu-email-form-breaking-email-article .email-desc { font-size: 16px; line-height: 20px; margin-bottom: 5px; opacity: 0.7; } #pu-email-form-breaking-email-article form { padding: 10px 30px 5px 30px; } #pu-email-form-breaking-email-article .disclaimer { opacity: 0.5; margin-bottom: 0; line-height: 100%; } #pu-email-form-breaking-email-article .disclaimer a { color: #222; text-decoration: underline; } #pu-email-form-breaking-email-article .email-hammer { border-bottom: 3px solid #222; opacity: .5; display: inline-block; padding: 0 10px 5px 10px; margin-bottom: -5px; font-size: 16px; } @media (max-width: 991px) { #pu-email-form-breaking-email-article form { padding: 10px 0 5px 0; } }