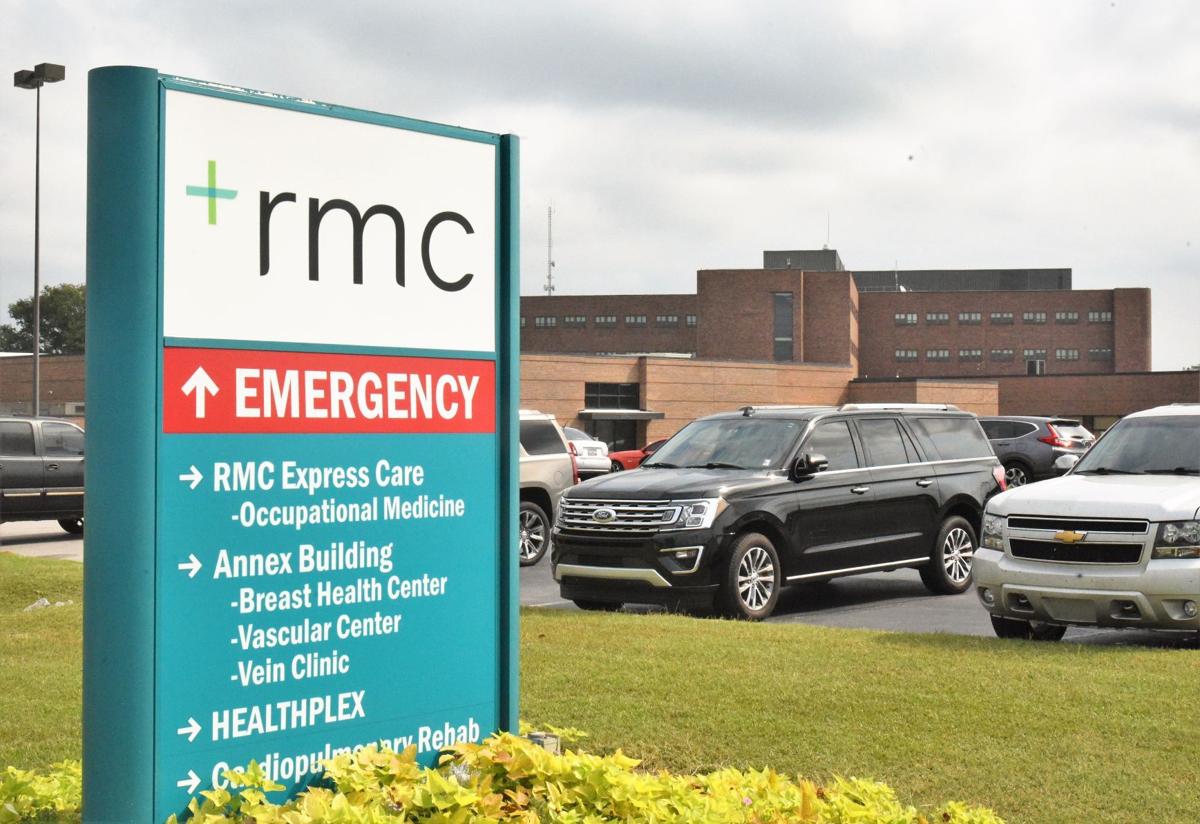 The Regional Medical Center is seeking about $16.3 million in federal relief money for the 2021-2022 fiscal year to help it pay for various capital needs.
The hospital is requesting the money from the American Recovery Plan funds received by the state of South Carolina. The state received about $2.4 billion in ARP funds. The hospital is awaiting the approval of its request.
Of the $16.3 million, RMC is planning to spend about $14.9 million in facility upgrades including:
• $6,625,000 for window replacement/waterproofing
• $3,500,000 for patient room renovation
• $2,300,000 for roof replacement
• $900,000 for CT and chiller renovation
• $600,000 for life safety fire spray
• $500,000 for security access control and cameras
• $400,000 for boiler upgrades
• $75,000 for energy management system
About $1,425,796 will go toward patient care including:
• $381,186 for the purchase of 20 Alaris pumps
• $378,850 for the purchase of 10 ventilators
• $377,481 for the purchase of telehealth equipment
• $250,000 for the purchase of a nurse call system
• $38,279 for the purchase of a glidescope for intubation
The RMC trustees approved the hospital's 2021-2022 fiscal year budget at its September board meeting. The hospital's fiscal year runs from Oct. 1 through Sept. 30.
The hospital is projecting to spend about $230 million in the 2021-2022 fiscal year, which is down about $14.5 million from the $244.5 million spent in 2020-2021.
The hospital projects a reduction in salaries totaling about $4.8 million, of which about $2.9 million is in contract labor expenses. RMC is also projecting a reduction in benefits and professional fees and services expenses.
The hospital is expecting to see about a $352,000 reduction in supply costs.
The hospital expects to bring in about $4.4 million more in 2022 than in 2021, with total operating revenue of $230.2 million.
The hospital is counting on a number of factors to help revenues bounce back, including volumes returning to pre-COVID levels; receiving disproportionate share reimbursements at 100%; the hospital's participation in the federal 340B contract pharmacy program and increased rebates.
RMC is not expecting any significant increases in Bamberg-Barnwell Emergency Medical Center, RMC emergency room and Santee Urgent care visits.
With a projection of about $960,000 in total non-operating income, the hospital expects to be about $1.1 million in the black for the 2022 fiscal year.
#pu-email-form-daily-email-article { clear: both; background-color: #fff; color: #222; background-position: bottom; background-repeat: no-repeat; padding: 15px 20px; margin-bottom: 40px; border-top: 4px solid rgba(0,0,0,.8); border-bottom: 1px solid rgba(0,0,0,.2); display: none; } #pu-email-form-daily-email-article, #pu-email-form-daily-email-article p { font-family: -apple-system, BlinkMacSystemFont, "Segoe UI", Helvetica, Arial, sans-serif, "Apple Color Emoji", "Segoe UI Emoji", "Segoe UI Symbol"; } #pu-email-form-daily-email-article h1 { font-size: 24px; margin: 15px 0 5px 0; font-family: "serif-ds", Times, "Times New Roman", serif; } #pu-email-form-daily-email-article .lead { margin-bottom: 5px; } #pu-email-form-daily-email-article .email-desc { font-size: 16px; line-height: 20px; margin-bottom: 5px; opacity: 0.7; } #pu-email-form-daily-email-article form { padding: 10px 30px 5px 30px; } #pu-email-form-daily-email-article .disclaimer { opacity: 0.5; margin-bottom: 0; line-height: 100%; } #pu-email-form-daily-email-article .disclaimer a { color: #222; text-decoration: underline; } #pu-email-form-daily-email-article .email-hammer { border-bottom: 3px solid #222; opacity: .5; display: inline-block; padding: 0 10px 5px 10px; margin-bottom: -5px; font-size: 16px; } @media (max-width: 991px) { #pu-email-form-daily-email-article form { padding: 10px 0 5px 0; } }