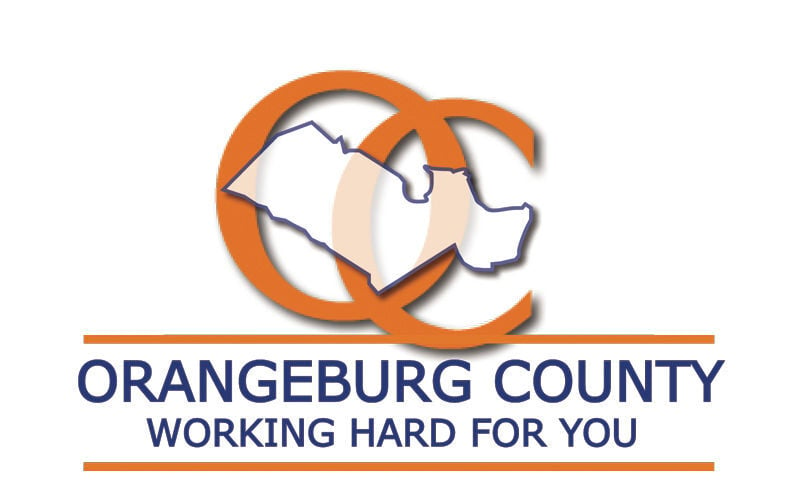 Orangeburg County businesses will have an additional month to pay their business license taxes without any late penalties under a new state law.
Orangeburg County Council on Monday gave first reading to an ordinance designed to ensure its business license process is in compliance with the new S.C. Business License Tax Standardization Act.
The ordinance will repeal the current Orangeburg County business license process.
The new state law comes into effect Jan. 1, 2022.
Currently, each county in the state is authorized to impose a business license tax based on the gross income of businesses that operate within their borders. The rules and deadlines can vary by county.
"There were multiple different versions and multiple due dates," Orangeburg County Administrator Harold Young said.
The law will make the due date for business licenses April 30 throughout the state. The penalty for not paying the license will begin in May.
Currently, Orangeburg County's business license due date is Dec. 31, with a renewal date of March 31. The penalties have started in April.
• Council gave first reading to an ordinance rezoning 3136 North Road from residential to commercial for the opening of a plant nursery business.
The property is on .95 acres on North Road near Tractor Supply Company.
The property currently has an unoccupied residence on it. The property is within 290 feet of other commercially zoned properties.
The Orangeburg County Planning Commission had previously approved the rezoning request. There was no opposition to the request.
Council Vice Chair Janie Cooper-Smith voted in opposition, saying she did not have the needed documentation to make an informed decision.
• Council gave third reading to a fee-in-lieu of taxes agreement for a 500,000-square-foot speculative building that will be built at the 242-acre Shamrock Commerce Center. The new industrial park is being built on U.S. Highway 301 near Interstate 26.
Shamrock A Owner, LLC will build spend $25 million on the construction of the speculative building in the park. No new full-time jobs are promised.
The project will be placed in a joint county industrial and business park with Dorchester County.
• Council gave third reading approval to the rezoning of property at 1606 Shillings Bridge Road from residential general to commercial general for the purpose of operating a retail business to sell pull trailers and portable sheds.
The property is located on .91 acres and is at the corner of Shillings Bridge and Wagon roads. The property has previously housed an outdoor grill and carport business.
• Council gave third reading approval to the rezoning of property at 1532 Cordova Road from residential general to rural community for the placement of a single-wide mobile home. The property is .38 acres. The property is near the New Jerusalem Church of God in Christ Jesus Apostolic Church and Loadholt Street.
The property currently has one single-family residential structure that has been condemned by building inspectors.
• Charleston-based GFI Partners is planning to spend $750,000 to renovate the former Ambler Industries and ACO Distribution & Warehousing Inc. building on Woodbine Road.
The 230,000-square-foot building will be marketed for a manufacturing or distribution company.
Council gave second reading to an ordinance placing the speculative building into a multi-county industrial park. The joint county industrial park is not a physical park but an incentive mechanism used to attract economic development.
• Council appointed Mernard E. Clarkson as Code Enforcement Officer.
• Council read a resolution declaring October 2021 as Breast Cancer Awareness Month in Orangeburg County. County residents were encouraged to wear pink on Fridays to recognize breast cancer.
• Council went into closed session to discuss a contractual matter related to the Orangeburg County Library's management contract for its conference center.
• Council thanked all county employees and departments for their continued work and dedication during the ongoing pandemic.
• Council prayed for former U.S Secretary of State Colin Powell's family. Powell died Oct. 18 at the age of 84.
#pu-email-form-daily-email-article { clear: both; background-color: #fff; color: #222; background-position: bottom; background-repeat: no-repeat; padding: 15px 20px; margin-bottom: 40px; border-top: 4px solid rgba(0,0,0,.8); border-bottom: 1px solid rgba(0,0,0,.2); display: none; } #pu-email-form-daily-email-article, #pu-email-form-daily-email-article p { font-family: -apple-system, BlinkMacSystemFont, "Segoe UI", Helvetica, Arial, sans-serif, "Apple Color Emoji", "Segoe UI Emoji", "Segoe UI Symbol"; } #pu-email-form-daily-email-article h1 { font-size: 24px; margin: 15px 0 5px 0; font-family: "serif-ds", Times, "Times New Roman", serif; } #pu-email-form-daily-email-article .lead { margin-bottom: 5px; } #pu-email-form-daily-email-article .email-desc { font-size: 16px; line-height: 20px; margin-bottom: 5px; opacity: 0.7; } #pu-email-form-daily-email-article form { padding: 10px 30px 5px 30px; } #pu-email-form-daily-email-article .disclaimer { opacity: 0.5; margin-bottom: 0; line-height: 100%; } #pu-email-form-daily-email-article .disclaimer a { color: #222; text-decoration: underline; } #pu-email-form-daily-email-article .email-hammer { border-bottom: 3px solid #222; opacity: .5; display: inline-block; padding: 0 10px 5px 10px; margin-bottom: -5px; font-size: 16px; } @media (max-width: 991px) { #pu-email-form-daily-email-article form { padding: 10px 0 5px 0; } }