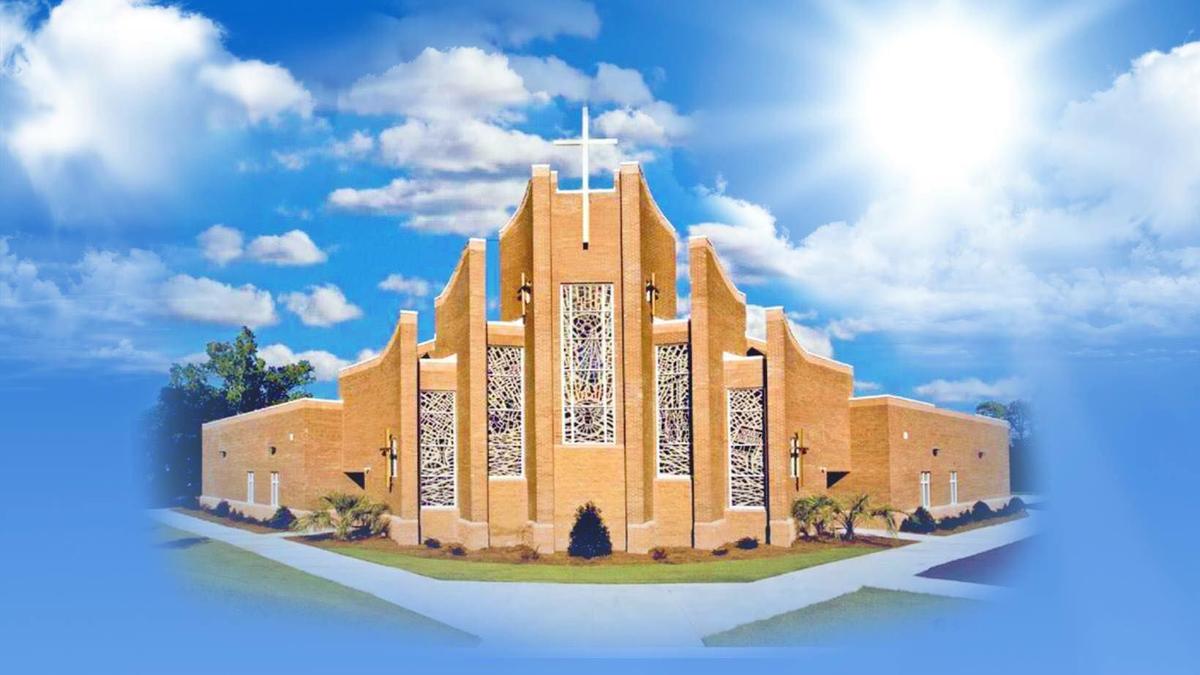 During this time of heightened push for people to get vaccinated against the COVID-19 virus, New Mount Zion Baptist Church and its Pastor, Rev. Todd A. Brown, have taken an aggressive approach to doing its part as a community leader in fighting the COVID-19 pandemic.
New Mount Zion Baptist Church has served as a COVID-19 test site in partnership with the Family Health Centers of Orangeburg. More recently, it has become one of many places to receive the Moderna vaccination, serving nearly 500 people in the Orangeburg and surrounding communities.
Pinkey Carter, MHA, BSN, RN, New Mount Zion's Health Ministry Leader, anticipates continued monitoring of Centers for Disease Control and Prevention (CDC) and the Department of Health and Environmental Control (DHEC) guidelines for next course of action(s) as to the church's involvement in providing necessary services to the community.
"Our serving as a testing and vaccination site is simply a kick start to being a beacon in the community in the area of health awareness and knowledge." said Carter.
Additionally, Carter, in consultation with the New Mount Zion Health Ministry and leadership, truly values the partnership with the Family Health Centers and agrees to serve as a test and vaccination site as necessary and feasible with the established church schedule. She recognizes that New Mount Zion has the space to facilitate such a partnership, as the relationship has been a great one to date.
Pastor Brown agrees with Carter's view by adding that, "As Kingdom Ambassadors, it is our assignment to minister to the needs of the community via mind, body and spirit as stated in 3 John 1: 2," which says, "Beloved, I wish above all things that thou mayest prosper and be in health, even as thy soul prospereth." Brown further states that, "As the faith community strives to live according to the word of God, we must embrace, not just parts of the word, but all of the word. And the clarity in this scripture points out the importance of the faith community and the community at large in getting involved in fighting this pandemic that has plagued the world."
According to Brown and Carter, future New Mount Zion Health Ministry initiatives include resuming its partnership with Hope Health of Orangeburg and developing new partnerships with other health care entities as they continue to carefully navigate toward a "new normal."
For more information on the Health Ministry of New Mount Zion Baptist Church and future days and times of COVID-19 testing and/or vaccinations, contact the church office at 803-536-1241.
#pu-email-form-daily-email-article { clear: both; background-color: #fff; color: #222; background-position: bottom; background-repeat: no-repeat; padding: 15px 20px; margin-bottom: 40px; border-top: 4px solid rgba(0,0,0,.8); border-bottom: 1px solid rgba(0,0,0,.2); display: none; } #pu-email-form-daily-email-article, #pu-email-form-daily-email-article p { font-family: -apple-system, BlinkMacSystemFont, "Segoe UI", Helvetica, Arial, sans-serif, "Apple Color Emoji", "Segoe UI Emoji", "Segoe UI Symbol"; } #pu-email-form-daily-email-article h1 { font-size: 24px; margin: 15px 0 5px 0; font-family: "serif-ds", Times, "Times New Roman", serif; } #pu-email-form-daily-email-article .lead { margin-bottom: 5px; } #pu-email-form-daily-email-article .email-desc { font-size: 16px; line-height: 20px; margin-bottom: 5px; opacity: 0.7; } #pu-email-form-daily-email-article form { padding: 10px 30px 5px 30px; } #pu-email-form-daily-email-article .disclaimer { opacity: 0.5; margin-bottom: 0; line-height: 100%; } #pu-email-form-daily-email-article .disclaimer a { color: #222; text-decoration: underline; } #pu-email-form-daily-email-article .email-hammer { border-bottom: 3px solid #222; opacity: .5; display: inline-block; padding: 0 10px 5px 10px; margin-bottom: -5px; font-size: 16px; } @media (max-width: 991px) { #pu-email-form-daily-email-article form { padding: 10px 0 5px 0; } }