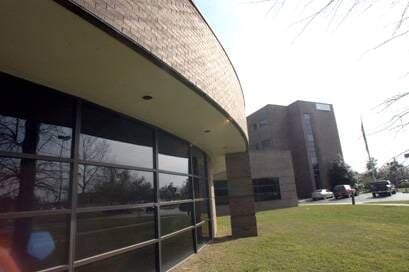 The Regional Medical Center has implemented a temporary compensation program in an effort to alleviate the hospital's nursing shortage.
The program will pay registered nurses about $70 an hour for a 13-week period.
The nursing shortage is being felt in the hospital's emergency department, progressive care unit, intensive care unit and critical care unit.
"The shortage of nurses across the country has affected the hospital and we are offering temporary assignments for registered nurses at crisis pay rates to meet the needs of our community," RMC President and CEO David Southerland said.
"We need to implement this strategy to attract the RN workforce to support the patient care needs of our hospital," he said.
The strategy was implemented Sept. 19 and will run through the week of Dec. 19-25. The hospital's goal is to fill at least 20 RN positions.
"The temporary rate increase will allow the hospital to compensate RNs for a designated period of time," Southerland said. "This increase will offset the cost and reduce the use of agency nurses."
Agency and traveling nurses are more costly for the hospital than regular employees.
Southerland says nursing shortages are occurring due to the lack of available travel nurses and nurses leaving hospitals to take travel assignments.
"The shortage is creating a demand for our current staff to work more than their normal hours, increasing ED wait times, and decreasing the number of staffed inpatient beds," he said.
In addition to the temporary compensation program, Southerland says RMC is using other methods for recruiting, hiring and retaining RNs.
"We are connecting with nurses through recruitment fairs," he said. "RMC has started a nurse residency program which fosters newly licensed RNs to transition into the hospital."
"We are partnering with local colleges to connect with nurses while they are in school and support their needs for clinical rotations," he said. "At RMC, we offer competitive benefits and bonus pay initiatives for current and new RNs."
For more information, contact nursing recruitment at hr@regmed.com.
#pu-email-form-daily-email-article { clear: both; background-color: #fff; color: #222; background-position: bottom; background-repeat: no-repeat; padding: 15px 20px; margin-bottom: 40px; border-top: 4px solid rgba(0,0,0,.8); border-bottom: 1px solid rgba(0,0,0,.2); display: none; } #pu-email-form-daily-email-article, #pu-email-form-daily-email-article p { font-family: -apple-system, BlinkMacSystemFont, "Segoe UI", Helvetica, Arial, sans-serif, "Apple Color Emoji", "Segoe UI Emoji", "Segoe UI Symbol"; } #pu-email-form-daily-email-article h1 { font-size: 24px; margin: 15px 0 5px 0; font-family: "serif-ds", Times, "Times New Roman", serif; } #pu-email-form-daily-email-article .lead { margin-bottom: 5px; } #pu-email-form-daily-email-article .email-desc { font-size: 16px; line-height: 20px; margin-bottom: 5px; opacity: 0.7; } #pu-email-form-daily-email-article form { padding: 10px 30px 5px 30px; } #pu-email-form-daily-email-article .disclaimer { opacity: 0.5; margin-bottom: 0; line-height: 100%; } #pu-email-form-daily-email-article .disclaimer a { color: #222; text-decoration: underline; } #pu-email-form-daily-email-article .email-hammer { border-bottom: 3px solid #222; opacity: .5; display: inline-block; padding: 0 10px 5px 10px; margin-bottom: -5px; font-size: 16px; } @media (max-width: 991px) { #pu-email-form-daily-email-article form { padding: 10px 0 5px 0; } }