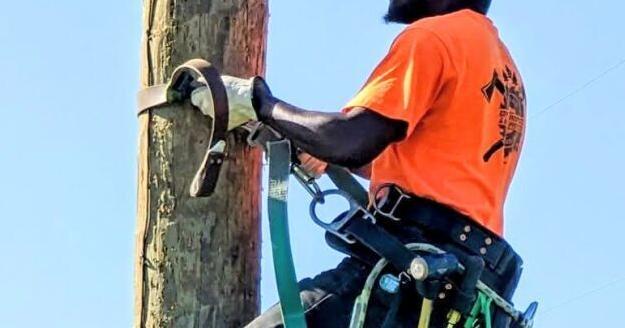 COLUMBIA — Approximately 1,700 high school seniors from nearly 40 high schools across the state converged on the South Carolina Statehouse for the second annual South Carolina College and Career Decision Day rally, an event to celebrate graduating high school seniors who are taking charge of their futures.
Mirrored after National Signing Day and organized by the South Carolina Commission on Higher Education, the event is an opportunity for the state to recognize and applaud students who are committing to college or university enrollment, beginning a vocational or training program, joining the military or entering the workforce.
"You've finished high school, you've made it through, you've done the hard part. You've got that behind you, you've got that in the bank. All you have to do now is make a decision," S.C. Gov. Henry McMaster said. "Whatever you want to do, we are here to see to it that you get the opportunity to go as far in any direction as you want to go."
McMaster also proclaimed May as College and Career Decision Month at the event.
"You've completed one leg of your educational journey, but your education is not over," said CHE President and Executive Director Dr. Rusty Monhollon. "Our information driven-fast paced and ever-changing world demands we gain new knowledge and skills throughout our lives. If you choose to enter college now or choose to enter the workforce and then pursue postsecondary education later, please know that South Carolina's higher education system will be here to support you."
"We are here to celebrate your hard work and your success and your future. You have invested hard work in yourself and there are so many people who have invested in you," said Ellen Weaver, South Carolina superintendent of education. "As you go forward into your exciting futures, think about how you can pay back the wonderful gift you've been given on your educational journey."
Co-emcees Whitney Sullivan, WLTX News 19 Columbia, and Mikel Hannah-Harding, WRDW News 12 Augusta, Ga., welcomed the crowd, gave words of encouragement, and kept the seniors energized throughout the program.
College and university representatives set up tables at the celebration rally on the Statehouse North steps and lawn and were joined by representatives from the business community and state government.
Last year, approximately 1,100 students from 21 high schools attended the inaugural event.
Orangeburg area participants came from:
Bethune-Bowman Middle/High School
Edisto High School
Lake Marion High School
North Middle High School
Orangeburg High School for Health Professions
Orangeburg-Wilkinson High School
#lee-rev-content { margin:0 -5px; } #lee-rev-content h3 { font-family: inherit!important; font-weight: 700!important; border-left: 8px solid var(–lee-blox-link-color); text-indent: 7px; font-size: 24px!important; line-height: 24px; } #lee-rev-content .rc-provider { font-family: inherit!important; } #lee-rev-content h4 { line-height: 24px!important; font-family: "serif-ds",Times,"Times New Roman",serif!important; margin-top: 10px!important; } @media (max-width: 991px) { #lee-rev-content h3 { font-size: 18px!important; line-height: 18px; } } #pu-email-form-daily-email-article { clear: both; background-color: #fff; color: #222; background-position: bottom; background-repeat: no-repeat; padding: 15px 0 20px; margin-bottom: 40px; border-top: 4px solid rgba(0,0,0,.8); border-bottom: 1px solid rgba(0,0,0,.2); display: none; } #pu-email-form-daily-email-article, #pu-email-form-daily-email-article p { font-family: -apple-system, BlinkMacSystemFont, "Segoe UI", Helvetica, Arial, sans-serif, "Apple Color Emoji", "Segoe UI Emoji", "Segoe UI Symbol"; } #pu-email-form-daily-email-article h2 { font-size: 24px; margin: 15px 0 5px 0; font-family: "serif-ds", Times, "Times New Roman", serif; } #pu-email-form-daily-email-article .lead { margin-bottom: 5px; } #pu-email-form-daily-email-article .email-desc { font-size: 16px; line-height: 20px; margin-bottom: 5px; opacity: 0.7; } #pu-email-form-daily-email-article form { padding: 10px 30px 5px 30px; } #pu-email-form-daily-email-article .disclaimer { opacity: 0.5; margin-bottom: 0; line-height: 100%; } #pu-email-form-daily-email-article .disclaimer a { color: #222; text-decoration: underline; } #pu-email-form-daily-email-article .email-hammer { border-bottom: 3px solid #222; opacity: .5; display: inline-block; padding: 0 10px 5px 10px; margin-bottom: -5px; font-size: 16px; } @media (max-width: 991px) { #pu-email-form-daily-email-article form { padding: 10px 0 5px 0; } } .grecaptcha-badge { visibility: hidden; }