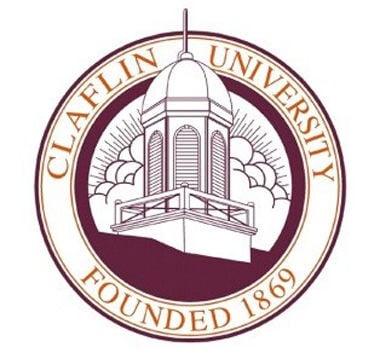 U.S. News and World Report has ranked Claflin among the top 10 on its list of the nation's "best historically Black colleges/universities" for the 11th consecutive year.
Claflin tied with Delaware State University for 10th place. Claflin is the only HBCU in South Carolina ranked in the top 10.
The publication ranked Claflin seventh in the "best regional college in the South" category. Institutions in this group focus on undergraduate education but grant fewer than half their degrees in liberal arts disciplines.
Claflin was third in the U.S. News ranking of the "top performers on social mobility for regional colleges in the South."
Claflin is among the colleges that are more successful than others at advancing social mobility by enrolling and graduating large proportions of disadvantaged students awarded Pell Grants, the university said in a release.
"These rankings reflect our ongoing commitment to academic excellence and student success. They also serve as a tribute to our outstanding faculty and staff which during the past year, redefined teaching and learning at Claflin during a global pandemic," Claflin President Dr. Dwaun J. Warmack said.
"We applaud our students who also persevered and continued to pursue their dreams of earning a Claflin degree. Our leal and loyal alumni contributed to our impressive rankings by continuing to give generously to support our students and the mission of this historic university," he said.
U.S. News & World Report's best HBCU ranking measures the quality of undergraduate education at historically Black colleges and universities. These HBCUs were compared only with one another for this ranking.
A school must currently be listed as part of the White House and U.S. Department of Education's Initiative on Historically Black Colleges and Universities to be included in U.S. News' HBCU ranking.
To qualify for this U.S. News ranking, an HBCU also must be an undergraduate baccalaureate-granting institution that enrolls primarily first-year, first-time students and must be a school that is part of the 2022 "Best Colleges" rankings. In total, 79 HBCUs were eligible to be included on the list; 78 of those were ranked, and one was unranked.
Regional colleges rankings are split into four regions: North, South, Midwest and West.
Claflin also made U.S. News and World Report's lists of colleges recognized for efforts to achieve economic diversity and as a "best undergraduate computer science program among the regional colleges in the South."
The T&D contributed to this report.
#pu-email-form-daily-email-article { clear: both; background-color: #fff; color: #222; background-position: bottom; background-repeat: no-repeat; padding: 15px 20px; margin-bottom: 40px; border-top: 4px solid rgba(0,0,0,.8); border-bottom: 1px solid rgba(0,0,0,.2); display: none; } #pu-email-form-daily-email-article, #pu-email-form-daily-email-article p { font-family: -apple-system, BlinkMacSystemFont, "Segoe UI", Helvetica, Arial, sans-serif, "Apple Color Emoji", "Segoe UI Emoji", "Segoe UI Symbol"; } #pu-email-form-daily-email-article h1 { font-size: 24px; margin: 15px 0 5px 0; font-family: "serif-ds", Times, "Times New Roman", serif; } #pu-email-form-daily-email-article .lead { margin-bottom: 5px; } #pu-email-form-daily-email-article .email-desc { font-size: 16px; line-height: 20px; margin-bottom: 5px; opacity: 0.7; } #pu-email-form-daily-email-article form { padding: 10px 30px 5px 30px; } #pu-email-form-daily-email-article .disclaimer { opacity: 0.5; margin-bottom: 0; line-height: 100%; } #pu-email-form-daily-email-article .disclaimer a { color: #222; text-decoration: underline; } #pu-email-form-daily-email-article .email-hammer { border-bottom: 3px solid #222; opacity: .5; display: inline-block; padding: 0 10px 5px 10px; margin-bottom: -5px; font-size: 16px; } @media (max-width: 991px) { #pu-email-form-daily-email-article form { padding: 10px 0 5px 0; } }