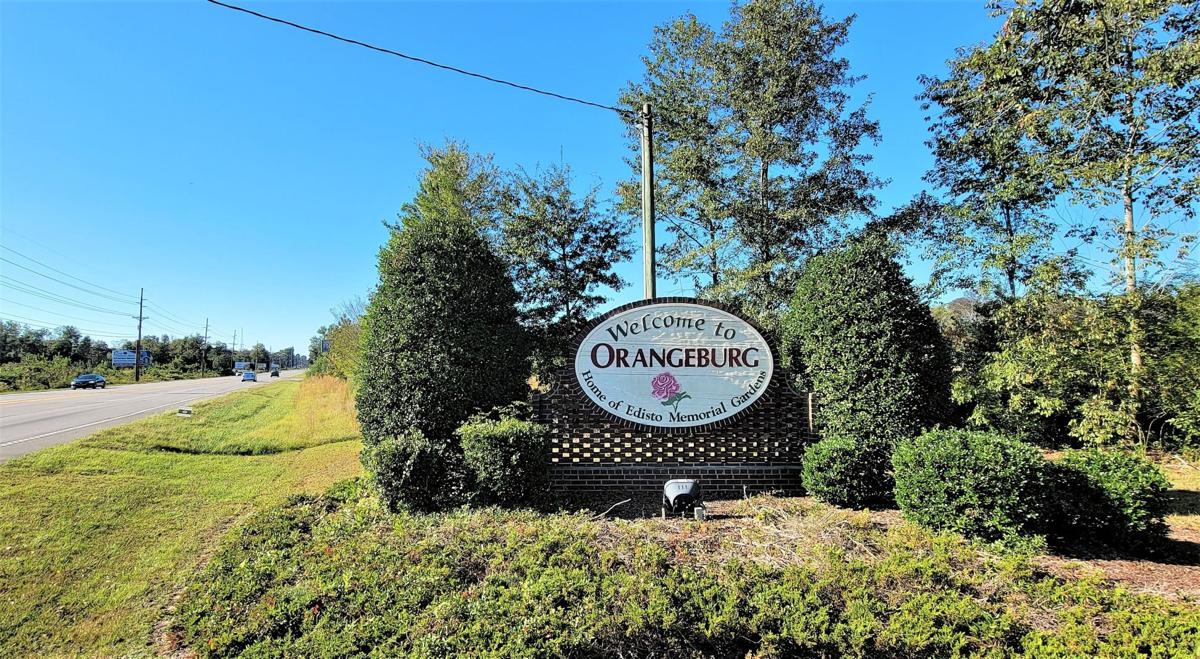 Orangeburg County Council has delayed action on a rezoning request from a company that wants to build a residential development on 81 acres located off Five Chop Road.
Council sent the issue back to the planning commission on Monday after learning 57 individuals have gone on record in opposition to the request.
"I am just concerned about the citizens opposing," Councilman Johnny Ravenell said Monday. The property is in Ravenell's district.
Ravenell said he is concerned that the entire planning commission was not present to vote. He also expressed concerns that the property is in a floodplain.
"Any access to that back portion of the 80 acres would have to go through environmental review with federal agencies, that includes the Army Corps of Engineers. It would have to go through FEMA. There would be a lot of environmental to gain access to that rear 80-acre tract," he said.
Colonial Holding Group LLC has asked council to rezone 1657 Five Chop Road from forest agricultural to commercial general to allow residential development and commercial business.
The Orangeburg County Planning Commission previously voted 3-2 to grant the request. The commission consists of seven members and two of the members were not present when the initial vote was taken.
The majority of individuals in opposition cited the undeveloped nature of the land and a desire to keep it as forest agricultural.
"My family has owned the adjoining lands for more than my lifetime," adjacent property owner Eddie Wolfe said in an email to Orangeburg County Planning Director Amanda Sievers.
"We enjoy hunting, nature walks and just having a safe, peaceful place to unwind. This is a slice of heaven to us," Wolfe said.
He also wrote, "What will happen when all the agricultural land in Orangeburg County is gone?"
Drake Smoak, who has family property adjoining the property to be rezoned, cited concerns for the wetlands of Middlepen Creek/Swamp.
"The mass amount of construction this mobile home park will involve will disrupt wildlife species and the home of these species," Smoak wrote to Sievers. "Some other concerns I have include the amount of litter and trespassing a mobile home park will bring to surrounding properties."
"Our property is currently beautiful, undisturbed and safe and I feel very passionately about keeping it in this manner," Smoak wrote.
Others expressing opposition cited a desire to keep the land undeveloped, expressing a number of concerns including the commercialization of farmland in the county, increased crime, reduction of property values, increased traffic and hydrologic issues with water runoff and flooding.
Adjacent property owner Russell Wolfe expressed concerns about water runoff from Middlepen Branch as well as "herbicide drift" as adjacent properties will continue to be used for farming.
"We also do controlled burns, which may not be acceptable to a residential development," Wolfe wrote.
Colonial Holding Group LLC applicant Gregory Yakubov said the company has never said it is developing a mobile home park.
"We are not sure what we are developing yet," Yakubov said.
In general, the property would be a "residential development for hard-working, blue-collar working people," he said.
He also noted the property falls in line with the county's 2018 plan for future growth and development in the area.
Yakubov also said the development will work with all the required local, state and federal agencies to ensure a plan will be in line with all environmental regulations and "preserve the wetlands as much as possible."
Yakubov also pointed out the inconsistency of some of the adjacent property owners who have their property zoned commercial general but are complaining about Colonial's plans to zone property commercial general.
He also noted that many of the signatures are from individuals who "may not even live within the close vicinity of the property" and that the signatures were submitted not after the original zoning hearing but the morning of the county council meeting.
The property in question covers about 81 acres and is near Nivens Road and Orangeburg Auto Auction and Trump's Inn. It is currently a vacant field.
Orangeburg County Administrator Harold Young said about 13 acres of the property falls within the flood zone of the Middlepen Branch.
According to Orangeburg County records, the property is owned by Lenaire F. Wolfe II Trust.
Adjacent properties to the west and south are zoned commercial general and properties to the north and east are zoned forest and agriculture.
Frontage properties on Five Chop Road for about three miles are zoned commercial general and the surrounding area is a mixture of commercial, undeveloped and residential uses, Young said.
There was one person in favor of the request and 12 who were in opposition initially.
Another 45 signatures in opposition to the request were received Monday before the council meeting.
Orangeburg County zoning staff say the request is in line with the county's future development and growth plan.
There is also a 20-acre tract in front of the property that's already zoned commercial general. Sievers said the developer is also seeking to purchase the tract, which has vegetation and trees.
Council Vice Chair Janie Cooper-Smith asked if Colonial Holding Group can proceed with its plans before it receives federal approval.
"Any environmental and any approvals for the access to the property would have to be cleared and approved prior to any development," Sievers said.
Cooper-Smith also asked if the company is the same that is trying to develop the Sprinkle Avenue mobile home park that resulted in the eviction of about 22 families. Colonial's attorney has said that the families had to leave so the property can be brought up to the City of Orangeburg's current standards and tenants are welcome to return after repairs are completed.
Sievers said the group is the same developer.
"Being that the planning commission only had … five people at that meeting and lieu of the fact that all these petitions came in later a great number, is it possible we can send it back to the planning commission?" Ravenell asked.
Council Chair Johnnie Wright said it was possible. Council voted unanimously to send it back to the county's planning commission.
Following the vote, Wright said, "We want nobody to think that we don't value their opinions and make sure all the t's are crossed and i's are dotted.
"If everything goes right and everybody is satisfied with what needs to be done and it comes back to the planning commission, then we have do what we have to do."
#pu-email-form-daily-email-article { clear: both; background-color: #fff; color: #222; background-position: bottom; background-repeat: no-repeat; padding: 15px 20px; margin-bottom: 40px; border-top: 4px solid rgba(0,0,0,.8); border-bottom: 1px solid rgba(0,0,0,.2); display: none; } #pu-email-form-daily-email-article, #pu-email-form-daily-email-article p { font-family: -apple-system, BlinkMacSystemFont, "Segoe UI", Helvetica, Arial, sans-serif, "Apple Color Emoji", "Segoe UI Emoji", "Segoe UI Symbol"; } #pu-email-form-daily-email-article h1 { font-size: 24px; margin: 15px 0 5px 0; font-family: "serif-ds", Times, "Times New Roman", serif; } #pu-email-form-daily-email-article .lead { margin-bottom: 5px; } #pu-email-form-daily-email-article .email-desc { font-size: 16px; line-height: 20px; margin-bottom: 5px; opacity: 0.7; } #pu-email-form-daily-email-article form { padding: 10px 30px 5px 30px; } #pu-email-form-daily-email-article .disclaimer { opacity: 0.5; margin-bottom: 0; line-height: 100%; } #pu-email-form-daily-email-article .disclaimer a { color: #222; text-decoration: underline; } #pu-email-form-daily-email-article .email-hammer { border-bottom: 3px solid #222; opacity: .5; display: inline-block; padding: 0 10px 5px 10px; margin-bottom: -5px; font-size: 16px; } @media (max-width: 991px) { #pu-email-form-daily-email-article form { padding: 10px 0 5px 0; } }