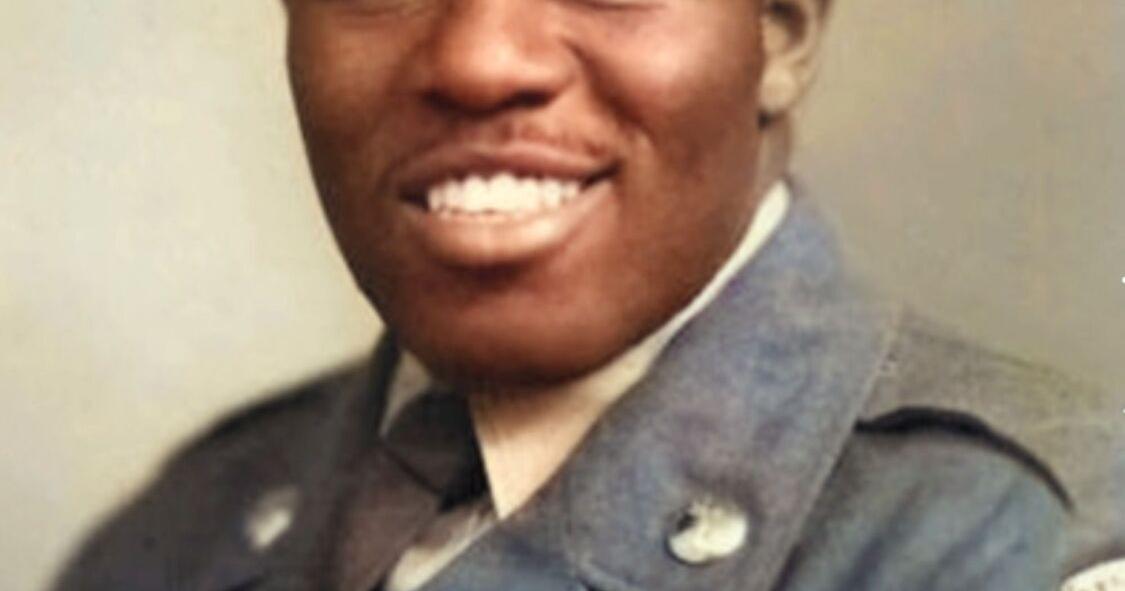 Sgt. Joe Amos was a fighter.
The Dothan, Alabama, native skipped third grade and was able to graduate from high school at 17, when he promptly joined the United States Army.
It was his dream to be a career Army soldier. So much so, he entered the service at 17 instead of waiting until 18.
His fighting spirit led him to be a boxer for a period of time and he was a Golden Gloves winner in his weight division.
Amos served five separate enlistments in the Army, including combat missions in Korea in 1951.
After the Korean War, Amos was stationed at then-South Carolina State College in 1963 with the ROTC as a drill instructor.
Two years later he was called to serve in the Dominican Republic. That same year he was sent to Fort Jackson in Columbia.
At the time, he was waiting on some new orders that would have prevented him from going to Vietnam.
However, his new orders came the day after he left for Vietnam.
In his combat mission to Vietnam, Amos joined Company A of the first Battalion, 18th Infantry, 1st Infantry Division.
During this mission, Amos was killed in action during a firefight on a rubber plantation in Loc Ninh, Binh Long Province, Vietnam on Oct. 30, 1967.
He had been gone from home only 12 days. He was posthumously awarded the Silver Star.
For his service to God, his family and country, Amos will be honored at the annual Orangeburg Memorial Day ceremony at 3 p.m. Sunday, May 28, at the Orangeburg Veterans Memorial. The memorial is located on Riverside Drive, near Edisto Memorial Gardens.
Amos' daughter, Karyn Moss, is a Dramatic Arts teacher at Carver-Edisto Middle School. She lives in Orangeburg with her son, Herbert Johnson III.
In addition to recognizing Amos, Orangeburg County resident the Rev. Terry Clifton Martin will be the keynote speaker.
A Newberry native and current Providence resident, Martin joined the United States Air Force in 1970 after graduating from Elim Bible Institute in New York.
He trained as a jet engine mechanic, stationed at Myrtle Beach Air Force Base, serving as crew chief for A-7 Corsairs. He was deployed to Korat Royal Thai Airbase and discharged in 1974.
In 1988, Martin received the Ecclesiastical Endorsement from the Methodist Church to serve as a chaplain in the United States Air Force Reserves.
In 1989, he joined the Air Force Reserves and served as assistant to the chaplain at Charleston Air Force Base with the 315th Airlift Wing. In 1998, Martin was the senior Protestant chaplain.
In 2001, Martin transferred to Seymour Johnson in Goldsboro, North Carolina, where he was an assistant chaplain, then became the chaplain. There he served until his retirement in March 2007 with a lieutenant colonel rank.
Over the years, Martin has served as an elder in the United Methodist Church, having pastored in Spartanburg, Greenville, Walterboro, Florence, Hartsville, Greenwood and Orangeburg districts.
He retired from ministry in 2018.
Orangeburg's program will also include prayers, recognition of prisoners of war/missing in action, laying of the wreath and the playing of Taps.
#lee-rev-content { margin:0 -5px; } #lee-rev-content h3 { font-family: inherit!important; font-weight: 700!important; border-left: 8px solid var(–lee-blox-link-color); text-indent: 7px; font-size: 24px!important; line-height: 24px; } #lee-rev-content .rc-provider { font-family: inherit!important; } #lee-rev-content h4 { line-height: 24px!important; font-family: "serif-ds",Times,"Times New Roman",serif!important; margin-top: 10px!important; } @media (max-width: 991px) { #lee-rev-content h3 { font-size: 18px!important; line-height: 18px; } } #pu-email-form-daily-email-article { clear: both; background-color: #fff; color: #222; background-position: bottom; background-repeat: no-repeat; padding: 15px 0 20px; margin-bottom: 40px; border-top: 4px solid rgba(0,0,0,.8); border-bottom: 1px solid rgba(0,0,0,.2); display: none; } #pu-email-form-daily-email-article, #pu-email-form-daily-email-article p { font-family: -apple-system, BlinkMacSystemFont, "Segoe UI", Helvetica, Arial, sans-serif, "Apple Color Emoji", "Segoe UI Emoji", "Segoe UI Symbol"; } #pu-email-form-daily-email-article h2 { font-size: 24px; margin: 15px 0 5px 0; font-family: "serif-ds", Times, "Times New Roman", serif; } #pu-email-form-daily-email-article .lead { margin-bottom: 5px; } #pu-email-form-daily-email-article .email-desc { font-size: 16px; line-height: 20px; margin-bottom: 5px; opacity: 0.7; } #pu-email-form-daily-email-article form { padding: 10px 30px 5px 30px; } #pu-email-form-daily-email-article .disclaimer { opacity: 0.5; margin-bottom: 0; line-height: 100%; } #pu-email-form-daily-email-article .disclaimer a { color: #222; text-decoration: underline; } #pu-email-form-daily-email-article .email-hammer { border-bottom: 3px solid #222; opacity: .5; display: inline-block; padding: 0 10px 5px 10px; margin-bottom: -5px; font-size: 16px; } @media (max-width: 991px) { #pu-email-form-daily-email-article form { padding: 10px 0 5px 0; } } .grecaptcha-badge { visibility: hidden; }