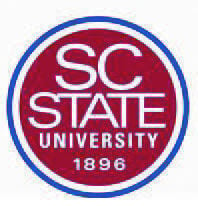 South Carolina State University says it continues to work through "campus communication difficulties," a month after it was the victim of a ransomware attack.
"Class schedules, employee payroll and financial aid processes have not been interrupted," the university said in a press release Wednesday.
"As of this date, we have no evidence to indicate that personal information was affected by this incident. The investigation is ongoing," the release said.
The university says it has retained a cybersecurity firm which specializes in the forensic diagnoses of network issues.
Also, "state and federal law enforcement agencies are actively involved in the investigation, aimed at identifying the source of concern," the release said.
S.C. State's University Computer Information and Technology Division detected a security concern on Sept. 25, according to the university.
President Alex Conyers said earlier this month that the breach was discovered almost immediately and employees "shut everything down to prevent further disclosure."
The university says the division has been working to bring systems back online.
"Students and employees have access to email, Wi-Fi, the internet and telephone service. Occasional connectivity issues and periods of slowdown may persist as UCTIS works on the system," the release said.
The university has developed a landing page for its website, "allowing access to such key functions as admissions, giving and COVID-19 information." Links are included to other information, too.
The university said it was already in the process of developing a new, comprehensive website.
"This week, UCTIS has reported significant progress toward restoring remaining applications to full operations as quickly and as safely as possible. The university also continues to implement additional security measures to enhance the security of our network," the release said.
#pu-email-form-daily-email-article { clear: both; background-color: #fff; color: #222; background-position: bottom; background-repeat: no-repeat; padding: 15px 20px; margin-bottom: 40px; border-top: 4px solid rgba(0,0,0,.8); border-bottom: 1px solid rgba(0,0,0,.2); display: none; } #pu-email-form-daily-email-article, #pu-email-form-daily-email-article p { font-family: -apple-system, BlinkMacSystemFont, "Segoe UI", Helvetica, Arial, sans-serif, "Apple Color Emoji", "Segoe UI Emoji", "Segoe UI Symbol"; } #pu-email-form-daily-email-article h1 { font-size: 24px; margin: 15px 0 5px 0; font-family: "serif-ds", Times, "Times New Roman", serif; } #pu-email-form-daily-email-article .lead { margin-bottom: 5px; } #pu-email-form-daily-email-article .email-desc { font-size: 16px; line-height: 20px; margin-bottom: 5px; opacity: 0.7; } #pu-email-form-daily-email-article form { padding: 10px 30px 5px 30px; } #pu-email-form-daily-email-article .disclaimer { opacity: 0.5; margin-bottom: 0; line-height: 100%; } #pu-email-form-daily-email-article .disclaimer a { color: #222; text-decoration: underline; } #pu-email-form-daily-email-article .email-hammer { border-bottom: 3px solid #222; opacity: .5; display: inline-block; padding: 0 10px 5px 10px; margin-bottom: -5px; font-size: 16px; } @media (max-width: 991px) { #pu-email-form-daily-email-article form { padding: 10px 0 5px 0; } }