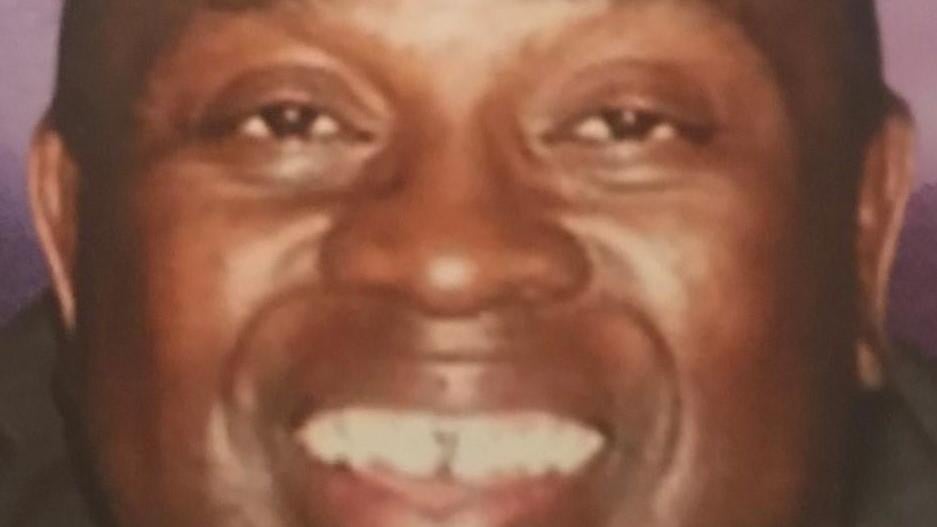 As South Carolina State University's director of theatre more than three decades, Frank M. Mundy Jr. influenced scores of future professionals in the performing arts, as well as students in other disciplines.
"He was a scholar and a gentleman who loved the arts and pushed his students to be men and women of great artistic merit," said Ursula Robinson, SC State's current director of theatre. "Some of the students who graduated from the program under his tutelage have made great strides in the world.
"I was hired through Mr. Mundy's recommendation in 1999 and I was able to see his ability as an artist, director, actor, administrator, mentor, father figure, and community activist firsthand," Robinson said.
Mundy died Wednesday at the age of 70. He retired from SC State in 2010 after 32 years of service. To honor his dedication to SC State, the university will conduct a funeral service Tuesday, June 22, at 10 a.m. in Smith-Hammond-Middleton Memorial Center.
Each year, Mundy directed several productions for the Henderson-Davis Players at SC State. Among his favorites were "Home" by Black playwright Samm-Art Williams and "When Hell Freezes Over, I'll Skate" by Vinnette Carroll.
Last October amid the COVID-19 pandemic, Mundy was featured in a video interview as part of SC State's virtual homecoming activities.
"Just about all the students who were in my program were great kids anyway," Mundy said in the interview. "They brought a lot to the program. They brought a lot of themselves. They were talented. They were eager. They were ambitious. So they made my job easy."
Some students — such as Javon Johnson, who stars in Tyler Perry's "The Oval" on BET — went onto successful acting careers. Graduates from the SCSU drama program are now leaders in such theatre programs as North Carolina A&T and Florida A&M universities. They are shaping theatre in such organizations as the Actor's Equity Association, the Black Theatre Network, and the National Association of Speech and Dramatic Arts.
But Mundy was equally proud of those in other fields of study who came through the drama program.
"I was fortunate enough to have people who were successful in the military, successful teachers, successful artists who have done well and continue to do well," Mundy said in the video.
Robinson described Mundy as a pioneer in HBCU theatre programming, as he was well known across the world of drama and historically Black colleges and universities (HBCU). He served as a judge and a consultant for several different South Carolina organizations, such as the Governor's School of The Arts and the NAACP's national talent contest. He provided students with "page-to-stage" opportunities through productions and projects with S.C. Educational Television.
During his long tenure at SC State, he created the Invitational Interscholastic High School Speech and Drama Festival, which invited high schools throughout the Midlands and Lowcountry to participate in a play and speech arts competition. Mundy also was instrumental in creating the standardized test for theatre teachers in the state, the South Carolina Theatre Praxis.
Mundy was among the first to take HBCU students the South Carolina Theatre Association Conference, and in 2012, the association honored him with its lifetime achievement award. He helped facilitate educational opportunities through participation in such statewide programs as the Clemson Shakespeare Festival.
"He also was responsible for the coronation of Miss SCSU for many years," Robinson said. "If there was an inauguration, coronation or an event that required class and sophistication, Mundy was a part of the committee, or he oversaw the event."
#pu-email-form-daily-email { clear: both; background-color: #fff; color: #222; background-position: bottom; background-repeat: no-repeat; padding: 15px 20px; margin-bottom: 40px; box-shadow: 0px 2px 0px 0px rgba(0,0,0,.05); border-top: 4px solid rgba(0,0,0,.8); border-bottom: 1px solid rgba(0,0,0,.2); display: none; } #pu-email-form-daily-email, #pu-email-form-daily-email p { font-family: -apple-system, BlinkMacSystemFont, "Segoe UI", Helvetica, Arial, sans-serif, "Apple Color Emoji", "Segoe UI Emoji", "Segoe UI Symbol"; } #pu-email-form-daily-email h1 { font-size: 24px; margin: 15px 0 5px 0; font-family: "serif-ds", Times, "Times New Roman", serif; } #pu-email-form-daily-email .lead { margin-bottom: 5px; } #pu-email-form-daily-email .email-desc { font-size: 16px; line-height: 20px; margin-bottom: 5px; opacity: 0.7; } #pu-email-form-daily-email form { padding: 10px 30px 5px 30px; } #pu-email-form-daily-email .disclaimer { opacity: 0.5; margin-bottom: 0; line-height: 100%; } #pu-email-form-daily-email .disclaimer a { color: #222; text-decoration: underline; } #pu-email-form-daily-email .email-hammer { border-bottom: 3px solid #222; opacity: .5; display: inline-block; padding: 0 10px 5px 10px; margin-bottom: -5px; font-size: 16px; }