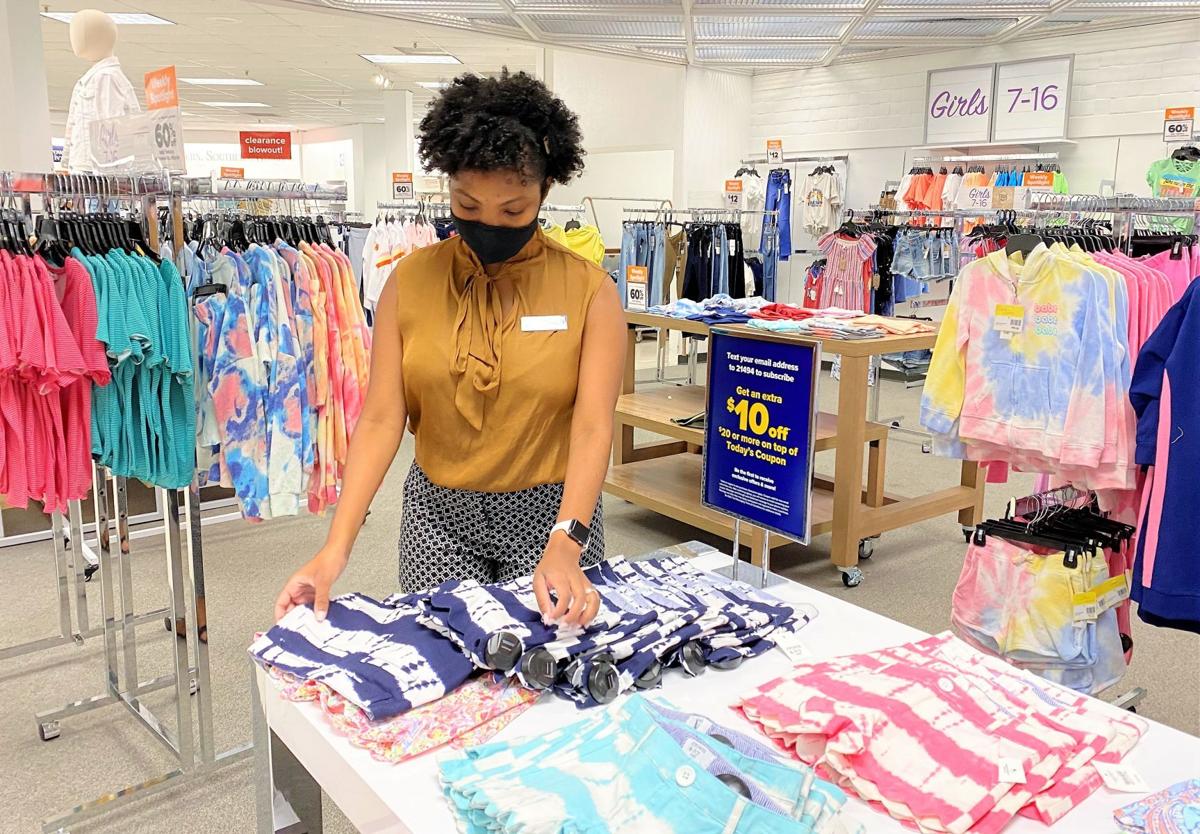 Shoppers throughout South Carolina will not have to pay any sales tax this weekend on a variety of back-to-school items.
The state's annual sales tax holiday begins Friday and continues until midnight Sunday, Aug. 8.
"Tax Free Weekend is a great way for South Carolina shoppers to save money, and it's also a great way to demonstrate our support of South Carolina businesses who have struggled this past year," S.C. Department of Revenue Director Hartley Powell said.
During the tax holiday, a variety of purchases are exempt from the state's 6% sales tax and any applicable local taxes. In Orangeburg County, the local sales tax is 7% and in Bamberg and Calhoun it is 8%, according to the S.C. Department of Revenue.
The sales tax holiday first started in South Carolina in 2000. In past years, shoppers have saved between $2 million and $3 million during the weekend, according to SCDOR.
Last year, South Carolina shoppers bought more than $18.1 million in tax-free items during the tax free weekend.
The popularity of the tax-free weekend has made it the third busiest shopping period of the year, surpassed only by the weekends after Thanksgiving and before Christmas.
Generally, tax-free items include clothing and accessories, footwear, school supplies used for school assignments, computers, software, printers and certain bed and bath supplies.
School supplies are items used in the classroom or at home for school assignments. They include, but are not limited to, pens, pencils, paper, binders, notebooks, books, backpacks, lunchboxes and calculators.
During COVID times, masks are tax free during the weekend because they qualify as clothing accessories.
Items such as refrigerators and toiletries purchased by college students are not used for school assignments and are not tax free. Similarly, these items purchased for office, business, or non-school use are not tax free.
The sales tax will continue to be added to items such as those used in trade or business, items placed on layaway or a similar deferred payment and delivery plan, clothing and footwear rentals, cosmetics, digital cameras, smartphones, eyewear, wallets, watches, furniture and jewelry.
As long as the item is eligible and the sale occurs during the holiday, online purchases are tax-free.
If an item qualifies for exemption, the delivery charges associated with that item are also exempt.
There are also some nuances shoppers should be aware of.
If you purchase an item during the holiday and exchange it for the same item after Aug. 8, no additional tax will be charged. However, if you return it and receive credit for a new purchase, the newly purchased item will be subject to the sales tax, according to the S.C. Department of Revenue.
If you purchase an item before Aug. 6 and return or exchange it during the holiday, no additional tax will be due if the exchanged or purchased item is also eligible.
An eligible item must be purchased during the holiday to be exempt.
If you buy an eligible item during the weekend using a rain check issued before the holiday, that item will be exempt. However, if you are issued a rain check during the holiday, the purchase is not exempt if it is made after Aug. 8.
The S.C. Department of Consumer Affairs is encouraging consumers to navigate this shopping weekend with a thoughtful plan involving the following tips:
• Be on guard as you shop online. Shopping online is convenient but there are plenty of scammers surfing the web and waiting for you to let your guard down.
• Decide your payment method. When shopping in a store, pay with cash if you have trouble sticking to a budget. If you prefer shopping online, a credit card offers more consumer fraud protections than a debit card.
• Review financial statements. Read your financial statements during the tax-free weekend and beyond, ensuring there are no errors or fraudulent charges. If there are, dispute them immediately.
• Know the return policy. Review return and exchange policies so you know before you go. Don't see it in store? Ask, especially if you are purchasing items that often have a restocking fee, like computers.
• Make a list and stick to it. A list will help save time and avoid impulse buying and overspending.
For more information about this year's back-to-school sales tax holiday and frequently asked questions, visit the S.C. Department of Revenue website, dor.sc.gov. The sales tax-free weekend link is on the SCDOR's homepage.
#pu-email-form-daily-email-article { clear: both; background-color: #fff; color: #222; background-position: bottom; background-repeat: no-repeat; padding: 15px 20px; margin-bottom: 40px; border-top: 4px solid rgba(0,0,0,.8); border-bottom: 1px solid rgba(0,0,0,.2); display: none; } #pu-email-form-daily-email-article, #pu-email-form-daily-email-article p { font-family: -apple-system, BlinkMacSystemFont, "Segoe UI", Helvetica, Arial, sans-serif, "Apple Color Emoji", "Segoe UI Emoji", "Segoe UI Symbol"; } #pu-email-form-daily-email-article h1 { font-size: 24px; margin: 15px 0 5px 0; font-family: "serif-ds", Times, "Times New Roman", serif; } #pu-email-form-daily-email-article .lead { margin-bottom: 5px; } #pu-email-form-daily-email-article .email-desc { font-size: 16px; line-height: 20px; margin-bottom: 5px; opacity: 0.7; } #pu-email-form-daily-email-article form { padding: 10px 30px 5px 30px; } #pu-email-form-daily-email-article .disclaimer { opacity: 0.5; margin-bottom: 0; line-height: 100%; } #pu-email-form-daily-email-article .disclaimer a { color: #222; text-decoration: underline; } #pu-email-form-daily-email-article .email-hammer { border-bottom: 3px solid #222; opacity: .5; display: inline-block; padding: 0 10px 5px 10px; margin-bottom: -5px; font-size: 16px; } @media (max-width: 991px) { #pu-email-form-daily-email-article form { padding: 10px 0 5px 0; } }