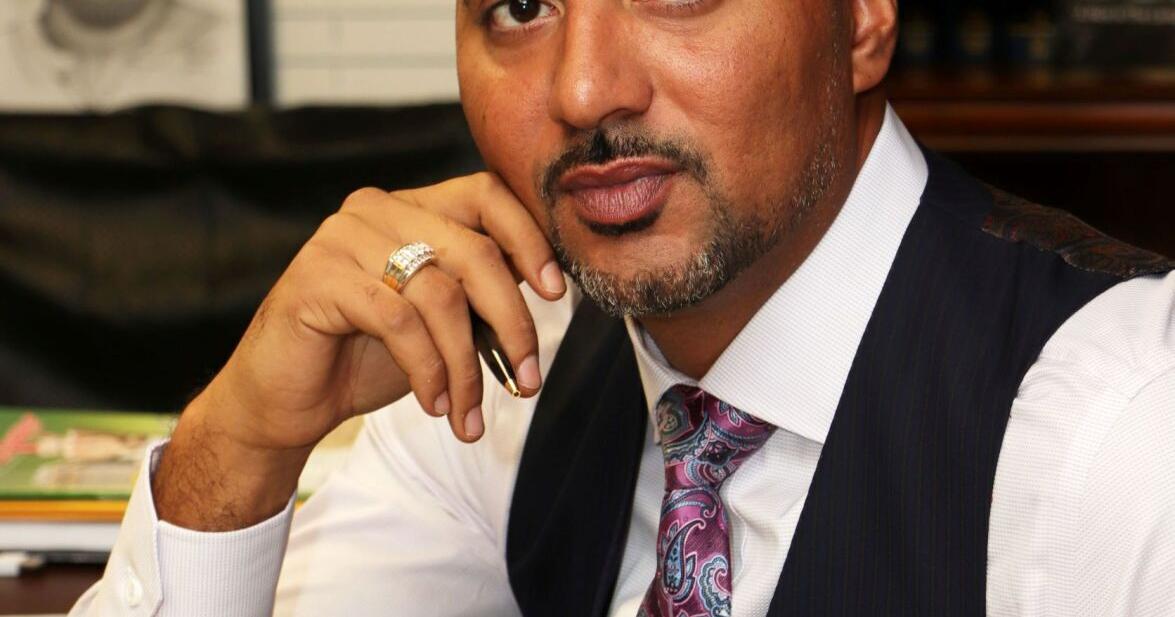 Preliminary results show State Rep. Justin Bamberg defeating challenger Everett Comer in Tuesday's Democratic primary.
Bamberg has 2,932 votes, or 82%, to Comer's 647 votes.
Comer, a Bamberg County councilman, first ran against Bamberg in the June 2020 Democratic primary for the House District 90 seat. Bamberg defeated him with more than 80 percent of the vote.
Bamberg will face Republican Sharon Carter in November.
#lee-rev-content { margin:0 -5px; } #lee-rev-content h3 { font-family: inherit!important; font-weight: 700!important; border-left: 8px solid var(–lee-blox-link-color); text-indent: 7px; font-size: 24px!important; line-height: 24px; } #lee-rev-content .rc-provider { font-family: inherit!important; } #lee-rev-content h4 { line-height: 24px!important; font-family: "serif-ds",Times,"Times New Roman",serif!important; margin-top: 10px!important; } @media (max-width: 991px) { #lee-rev-content h3 { font-size: 18px!important; line-height: 18px; } } #pu-email-form-daily-email-article { clear: both; background-color: #fff; color: #222; background-position: bottom; background-repeat: no-repeat; padding: 15px 0 20px; margin-bottom: 40px; border-top: 4px solid rgba(0,0,0,.8); border-bottom: 1px solid rgba(0,0,0,.2); display: none; } #pu-email-form-daily-email-article, #pu-email-form-daily-email-article p { font-family: -apple-system, BlinkMacSystemFont, "Segoe UI", Helvetica, Arial, sans-serif, "Apple Color Emoji", "Segoe UI Emoji", "Segoe UI Symbol"; } #pu-email-form-daily-email-article h1 { font-size: 24px; margin: 15px 0 5px 0; font-family: "serif-ds", Times, "Times New Roman", serif; } #pu-email-form-daily-email-article .lead { margin-bottom: 5px; } #pu-email-form-daily-email-article .email-desc { font-size: 16px; line-height: 20px; margin-bottom: 5px; opacity: 0.7; } #pu-email-form-daily-email-article form { padding: 10px 30px 5px 30px; } #pu-email-form-daily-email-article .disclaimer { opacity: 0.5; margin-bottom: 0; line-height: 100%; } #pu-email-form-daily-email-article .disclaimer a { color: #222; text-decoration: underline; } #pu-email-form-daily-email-article .email-hammer { border-bottom: 3px solid #222; opacity: .5; display: inline-block; padding: 0 10px 5px 10px; margin-bottom: -5px; font-size: 16px; } @media (max-width: 991px) { #pu-email-form-daily-email-article form { padding: 10px 0 5px 0; } }