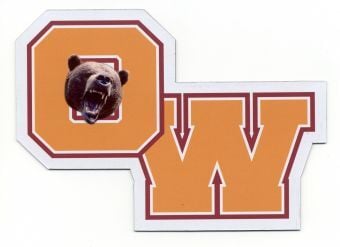 Prayers will be offered for Orangeburg-Wilkinson High School following a shooting incident that left three students injured.
"The faith community is in support and not only with our prayers, but with our presence," Edisto Drive Church of God Bishop Donald Oliver said.
This Sunday, Aug. 22, at 5 p.m., a cross-section of the Orangeburg faith community will hold a prayer vigil at Bruin Stadium on the campus of Orangeburg-Wilkinson High School, located at 601 Bruin Parkway. The public is invited.
The shooting incident occurred on the campus Wednesday afternoon, leaving three students with non-life threatening gunshot wounds.
A 14-year-old male is facing charges in the incident. The investigation continues.
Classes and activities were cancelled at O-W on Thursday and Friday. Students were offered counseling.
"This community prayer vigil is designed to offer a pastoral response for healing and reconciliation just hours before students, educators and staff return to school Monday morning. As people of faith, we long to reclaim the site as a place of hope, transformation and learning," S.C. Conference of The United Methodist Church Director of Communications Dan O'Mara said.
"Local churches also are encouraged to take a moment during their services Sunday morning to pray for the shooting victims and their families, all of those who might be dealing with the emotional fallout from witnessing the incident, as well as the teen suspect and his family," O'Mara said.
"Everyone is invited to join us, rain or shine. For the health and safety of all, please wear a mask and practice social distancing," he added.
Oliver and the Rev. J.P. Sibley of New City Fellowship are part of the prayer vigil's ministerial planning committee
"We really want to encourage and support the Orangeburg-Wilkinson principal and his team of educators through this prayer vigil," Sibley said.
"This incident is a reminder that we not only need to pray for our young people, but we also need to get involved in their lives," he said.
"God takes things that were intended for evil and uses them for good. That is part of our hope," Sibley noted.
"We really do need each other. We need to reach out to our neighbors and check on each other. The encouragement is that we need to be building community and building relationships to support each other and this is a way to do that," Sibley said.
Oliver said prayers are being offered for the entire Orangeburg County School District.
"We're praying for their safety, protection and development," he added.
Sunday evening's prayer event will culminate with a moment of silent prayer and a candlelight vigil.
Organizers said part of the prayer service will be student-led and parent-led, while two pastors will provide brief words of encouragement.
Oliver and Sibley said the Rev. Kenneth Nelson, Orangeburg District Superintendent of the United Methodist Church, spearheaded the prayer vigil. The Rev. Jud Jordan, of Embark Church, is also instrumental in organizing the efforts with other local ministers.
#pu-email-form-daily-email-article { clear: both; background-color: #fff; color: #222; background-position: bottom; background-repeat: no-repeat; padding: 15px 20px; margin-bottom: 40px; border-top: 4px solid rgba(0,0,0,.8); border-bottom: 1px solid rgba(0,0,0,.2); display: none; } #pu-email-form-daily-email-article, #pu-email-form-daily-email-article p { font-family: -apple-system, BlinkMacSystemFont, "Segoe UI", Helvetica, Arial, sans-serif, "Apple Color Emoji", "Segoe UI Emoji", "Segoe UI Symbol"; } #pu-email-form-daily-email-article h1 { font-size: 24px; margin: 15px 0 5px 0; font-family: "serif-ds", Times, "Times New Roman", serif; } #pu-email-form-daily-email-article .lead { margin-bottom: 5px; } #pu-email-form-daily-email-article .email-desc { font-size: 16px; line-height: 20px; margin-bottom: 5px; opacity: 0.7; } #pu-email-form-daily-email-article form { padding: 10px 30px 5px 30px; } #pu-email-form-daily-email-article .disclaimer { opacity: 0.5; margin-bottom: 0; line-height: 100%; } #pu-email-form-daily-email-article .disclaimer a { color: #222; text-decoration: underline; } #pu-email-form-daily-email-article .email-hammer { border-bottom: 3px solid #222; opacity: .5; display: inline-block; padding: 0 10px 5px 10px; margin-bottom: -5px; font-size: 16px; } @media (max-width: 991px) { #pu-email-form-daily-email-article form { padding: 10px 0 5px 0; } }