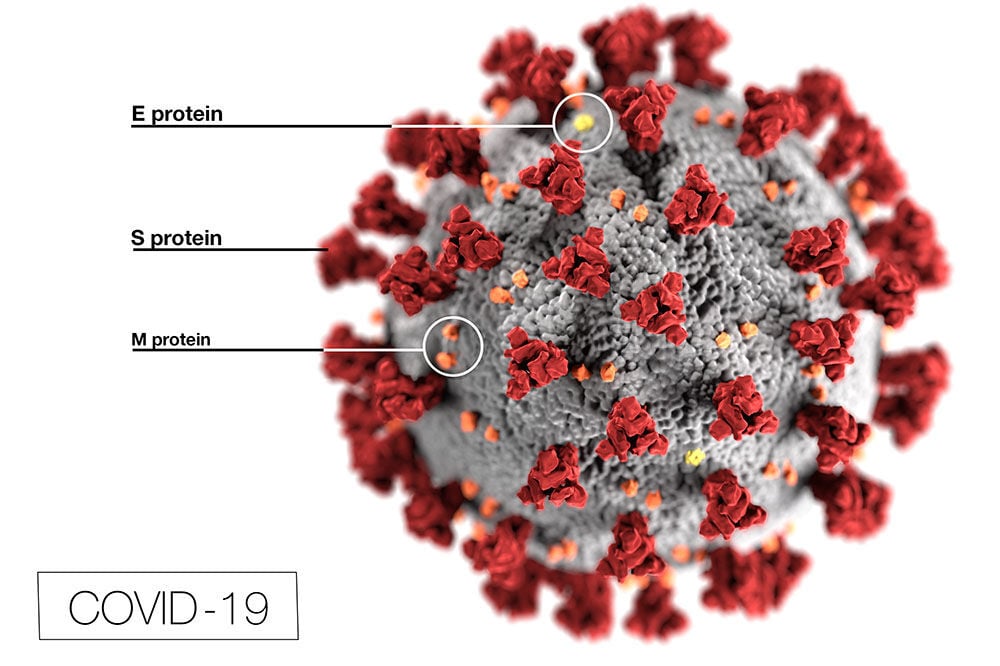 An Orangeburg resident is among those challenging a state law that limits how school districts can react to the coronavirus.
Orangeburg resident Malika Stokes, a mother of three, is asking the S.C. Supreme Court to allow more students into online learning programs.
Stokes, and Richland School District 2, are also seeking to give school districts the ability to require masks.
Attorney Skyler Hutto said, "What we want to come out of this is for local school boards to be able to react to the situations that they see day-to-day.
"If their community is experiencing a high rate of illness or infection transmission, they need to be able to protect their students while continuing effective education." Hutto is an attorney with the Williams & Williams law firm in Orangeburg.
Richland 2 is asking the court to issue a temporary injunction stopping South Carolina officials from enforcing state budget provisos that prohibit schools from requiring masks and that limit virtual education to 5 percent of the student body.
Stokes is also listed as a plaintiff. She is being represented by attorney W. Allen Nickles III of Columbia.
Attorney Carl L. Solomon and Hutto filed a petition with the S.C. Supreme Court on Aug. 20 on behalf of Richland School District 2.
The motion asks the court to temporarily stop the enforcement of the budget provisos.
The lawyers claim that "the rise of variant strains of COVID-19, along with low vaccination rates, have caused infection rates to rise rapidly in South Carolina."
They note the Centers for Disease Control and Prevention states, "that even vaccinated people should resume wearing masks in public in indoor spaces in parts of the country where the virus is surging."
They claim that the provisos' restrictions prevent schools from providing a minimally adequate education.
They also seek a permanent injunction to stop state officials from enforcing the provisos.
In a sworn affidavit given on Aug. 18, Stokes stated that her children were all minors enrolled in public schools, with one of her sons having severe asthma.
Her son's doctor has made it clear that it would be in his best interest to attend schools virtually while COVID-19 is spreading rapidly, she said.
Stokes said her family would also like to have their other two children in virtual school in the Orangeburg County School District.
In the affidavit, Stokes said she had made numerous efforts to enroll her children in the district's virtual programs, but was told that the district had already reached its 5 percent limit.
"My husband and I fear for the safety of all of our children in this time when the spread of illness is so rampant," she stated.
Richland 2 Superintendent Dr. Baron R. Davis stated in a press release that the district is hopeful that the state Supreme Court will grant its request for "declaratory and injunctive relief, enabling our district to fulfill our most important obligation to our families – providing a safe and healthy learning environment for all students."
S.C. Attorney General Alan Wilson is suing the City of Columbia over its school mask mandate, saying the ordinance violates state law.
Robert Kittle, communications director at the state AG's office, said the office is not a party to the Richland 2 action "so we don't really have a comment.
"We've made clear in our suit that regardless of how we feel about it, the law is the law and you have to follow the law."
"Even if we were the most pro-mask people in the world, that doesn't change the fact that that proviso says what it says. So, as the attorney general, we have to uphold the law," he said.
Kittle continued, "We're not saying whether masks are good or bad. We're just saying that the proviso that the state legislature passed says that you can't do that, and we have to uphold the law."
#pu-email-form-covid-email-article { clear: both; background-color: #fff; color: #222; background-position: bottom; background-repeat: no-repeat; padding: 15px 20px; margin-bottom: 40px; border-top: 4px solid rgba(0,0,0,.8); border-bottom: 1px solid rgba(0,0,0,.2); display: none; } #pu-email-form-covid-email-article, #pu-email-form-covid-email-article p { font-family: -apple-system, BlinkMacSystemFont, "Segoe UI", Helvetica, Arial, sans-serif, "Apple Color Emoji", "Segoe UI Emoji", "Segoe UI Symbol"; } #pu-email-form-covid-email-article h1 { font-size: 24px; margin: 15px 0 5px 0; font-family: "serif-ds", Times, "Times New Roman", serif; } #pu-email-form-covid-email-article .lead { margin-bottom: 5px; } #pu-email-form-covid-email-article .email-desc { font-size: 16px; line-height: 20px; margin-bottom: 5px; opacity: 0.7; } #pu-email-form-covid-email-article form { padding: 10px 30px 5px 30px; } #pu-email-form-covid-email-article .disclaimer { opacity: 0.5; margin-bottom: 0; line-height: 100%; } #pu-email-form-covid-email-article .disclaimer a { color: #222; text-decoration: underline; } #pu-email-form-covid-email-article .email-hammer { border-bottom: 3px solid #222; opacity: .5; display: inline-block; padding: 0 10px 5px 10px; margin-bottom: -5px; font-size: 16px; } @media (max-width: 991px) { #pu-email-form-covid-email-article form { padding: 10px 0 5px 0; } }