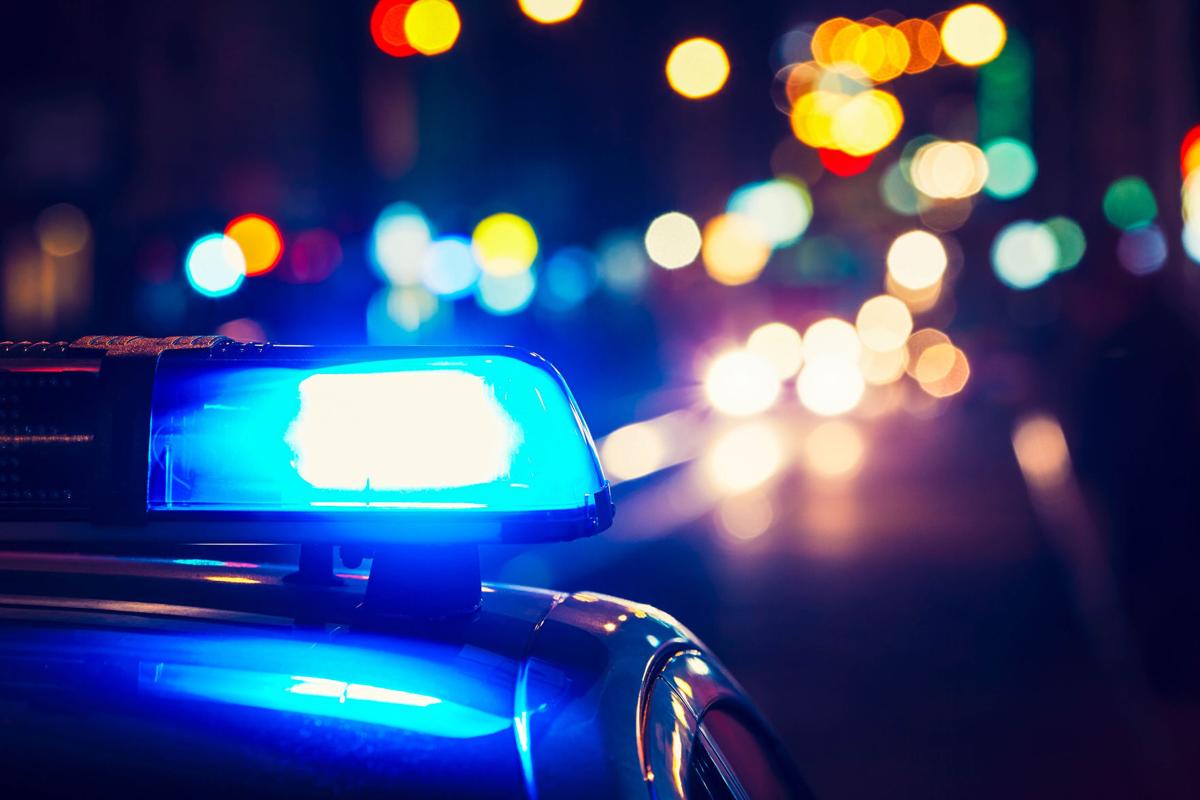 Orangeburg
Department
of Public Safety
An Orangeburg man is accused of choking the mother of his son and throwing a toddler from a bedroom in December 2019, according to an ODPS incident report and warrants.
Najee Oliver, 25, 1477 Vonoshen Drive, is charged with first-degree domestic violence and third-degree assault and battery.
Police allege he attacked the woman after she asked him about a noticeable injury on their 6-month-old son's nose. The couple's son and two toddlers were allegedly present at the time.
Oliver was also accused of grabbing a 3-year-old by the arm and throwing him out of a bedroom.
He was taken into custody Thursday after he was pulled over by the ODPS and a background check showed he had outstanding warrants.
If convinced on the first-degree domestic violence charge, Oliver could be imprisoned for up to ten years.
In a separate incident, a Malibu Drive woman reported someone broke into her apartment Wednesday night.
The following items were stolen: a wig, a leather jacket, a bubble jacket, four hats, two shirts, three pants, several socks, a cell phone and a watch. The items were valued at about $1,000.
She said someone also burned some items.
Orangeburg County
Sheriff's Office
A Cordova juvenile said an unknown male exposed himself to her Thursday evening while she was sitting on the front porch of her home, which is located off of Legrand Smoak Street, according to a sheriff's office incident report.
The juvenile said the male approached her and said some guy was looking for her. She asked why the guy wanted her and the male told her he did not know and left the property for a time.
The male returned and asked the juvenile if she was coming. He then presented some money before walking away again, the report states.
The juvenile said the male returned and exposed himself to her before leaving. She believes he was intoxicated.
• A Woodford woman reported Thursday that the air conditioning unit was stolen from her North McClain Street residence. The unit is valued at $5,000.
• An Elloree woman reported her black utility trailer valued at $2,200 was stolen Thursday from her Tee Vee Road residence.
A witness reported seeing a white truck on the property.
#pu-email-form-daily-email-article { clear: both; background-color: #fff; color: #222; background-position: bottom; background-repeat: no-repeat; padding: 15px 20px; margin-bottom: 40px; border-top: 4px solid rgba(0,0,0,.8); border-bottom: 1px solid rgba(0,0,0,.2); display: none; } #pu-email-form-daily-email-article, #pu-email-form-daily-email-article p { font-family: -apple-system, BlinkMacSystemFont, "Segoe UI", Helvetica, Arial, sans-serif, "Apple Color Emoji", "Segoe UI Emoji", "Segoe UI Symbol"; } #pu-email-form-daily-email-article h1 { font-size: 24px; margin: 15px 0 5px 0; font-family: "serif-ds", Times, "Times New Roman", serif; } #pu-email-form-daily-email-article .lead { margin-bottom: 5px; } #pu-email-form-daily-email-article .email-desc { font-size: 16px; line-height: 20px; margin-bottom: 5px; opacity: 0.7; } #pu-email-form-daily-email-article form { padding: 10px 30px 5px 30px; } #pu-email-form-daily-email-article .disclaimer { opacity: 0.5; margin-bottom: 0; line-height: 100%; } #pu-email-form-daily-email-article .disclaimer a { color: #222; text-decoration: underline; } #pu-email-form-daily-email-article .email-hammer { border-bottom: 3px solid #222; opacity: .5; display: inline-block; padding: 0 10px 5px 10px; margin-bottom: -5px; font-size: 16px; } @media (max-width: 991px) { #pu-email-form-daily-email-article form { padding: 10px 0 5px 0; } }