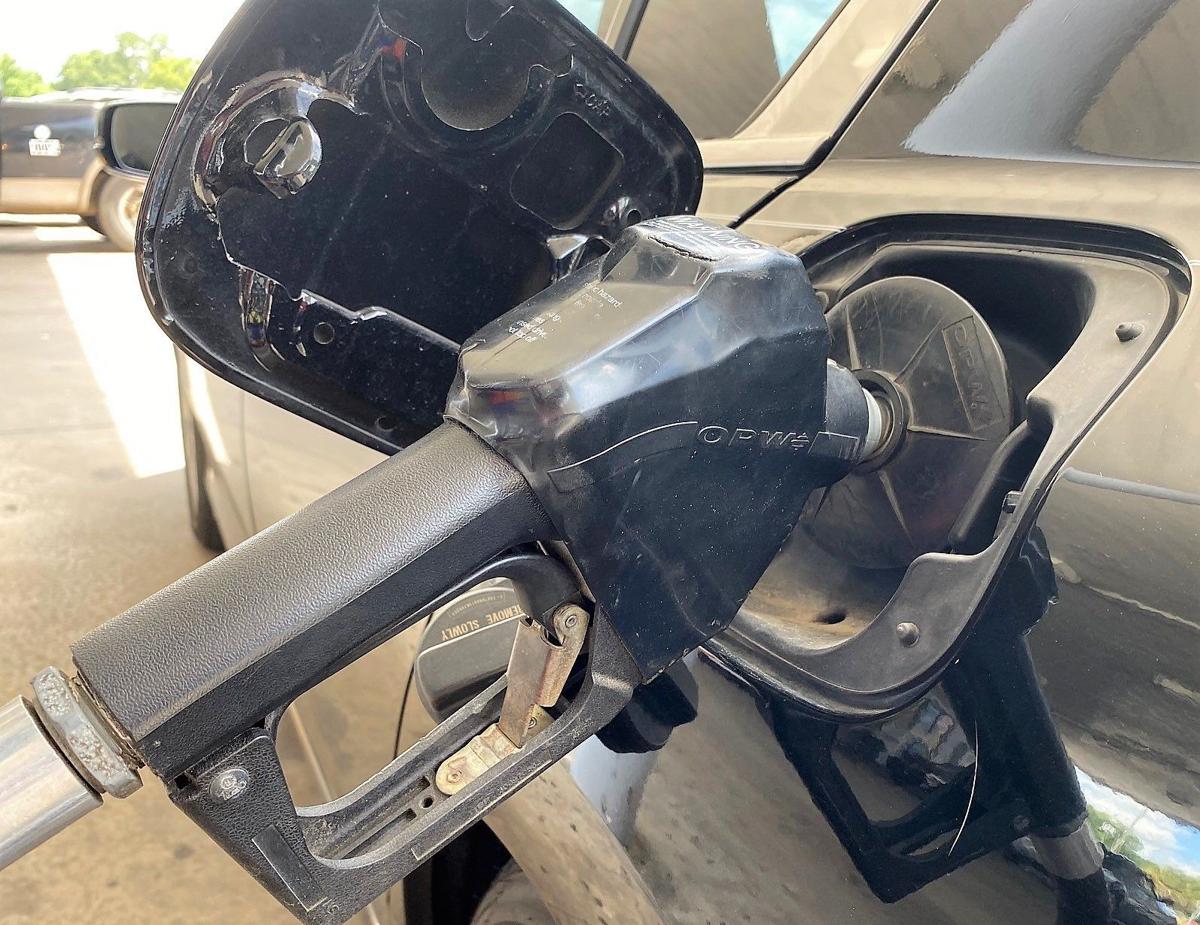 Temperatures and fireworks are not the only things going up this Fourth of July weekend.
Gasoline prices for the holiday weekend are the highest they've been in seven years in The T&D Region. They are nearly $1 higher than this same time last year.
The average price of regular gasoline in the Orangeburg area is $2.755, according to a Wednesday survey of 20 area gasoline stations.
The least expensive gasoline sold for $2.609 a gallon at Dodge's Store on Edisto Drive.
Last year, regular gas was averaging $1.865 a gallon in Orangeburg. That was the lowest price for the holiday in 15 years.
The average price of gasoline has actually fallen by about a penny in Orangeburg since Memorial Day weekend.
AAA is reporting that gasoline prices are averaging $2.82 across the state. South Carolina has the seventh-lowest gasoline prices in the nation.
Nationally, AAA says gasoline prices were averaging $3.118 a gallon through June 30. Mississippi had the least expensive gas at $2.745 a gallon. California had the highest price at $4.282 a gallon.
"As we approach July 4, it appears the only way forward is for gas prices to continue their rise as Americans' insatiable demand for gasoline continues to be the catalyst for the rise in price," GasBuddy Head of Petroleum Analysis Patrick De Haan said.
"With hurricane season soon coming into its prime, we have plenty of catalysts for a rise in price, and few that could restrain the situation," Haan said. "Motorists should prepare to dig deeper for the second half of the summer, unfortunately."
AAA forecasts travel volumes for Independence Day will be the second-highest on record; nearing the highs set in 2019.
Nearly 688,500 South Carolinians are forecast to take a trip during the holiday weekend. That's the second-most on record, and 35% more than the 2020 holiday period.
The increased traffic often means a greater risk for vehicle accidents.
There were 11 vehicle fatalities across the state during the 2020 Fourth of July weekend. None of the fatalities were in The T&D Region.
#pu-email-form-daily-email-article { clear: both; background-color: #fff; color: #222; background-position: bottom; background-repeat: no-repeat; padding: 15px 20px; margin-bottom: 40px; border-top: 4px solid rgba(0,0,0,.8); border-bottom: 1px solid rgba(0,0,0,.2); display: none; } #pu-email-form-daily-email-article, #pu-email-form-daily-email-article p { font-family: -apple-system, BlinkMacSystemFont, "Segoe UI", Helvetica, Arial, sans-serif, "Apple Color Emoji", "Segoe UI Emoji", "Segoe UI Symbol"; } #pu-email-form-daily-email-article h1 { font-size: 24px; margin: 15px 0 5px 0; font-family: "serif-ds", Times, "Times New Roman", serif; } #pu-email-form-daily-email-article .lead { margin-bottom: 5px; } #pu-email-form-daily-email-article .email-desc { font-size: 16px; line-height: 20px; margin-bottom: 5px; opacity: 0.7; } #pu-email-form-daily-email-article form { padding: 10px 30px 5px 30px; } #pu-email-form-daily-email-article .disclaimer { opacity: 0.5; margin-bottom: 0; line-height: 100%; } #pu-email-form-daily-email-article .disclaimer a { color: #222; text-decoration: underline; } #pu-email-form-daily-email-article .email-hammer { border-bottom: 3px solid #222; opacity: .5; display: inline-block; padding: 0 10px 5px 10px; margin-bottom: -5px; font-size: 16px; } @media (max-width: 991px) { #pu-email-form-daily-email-article form { padding: 10px 0 5px 0; } }