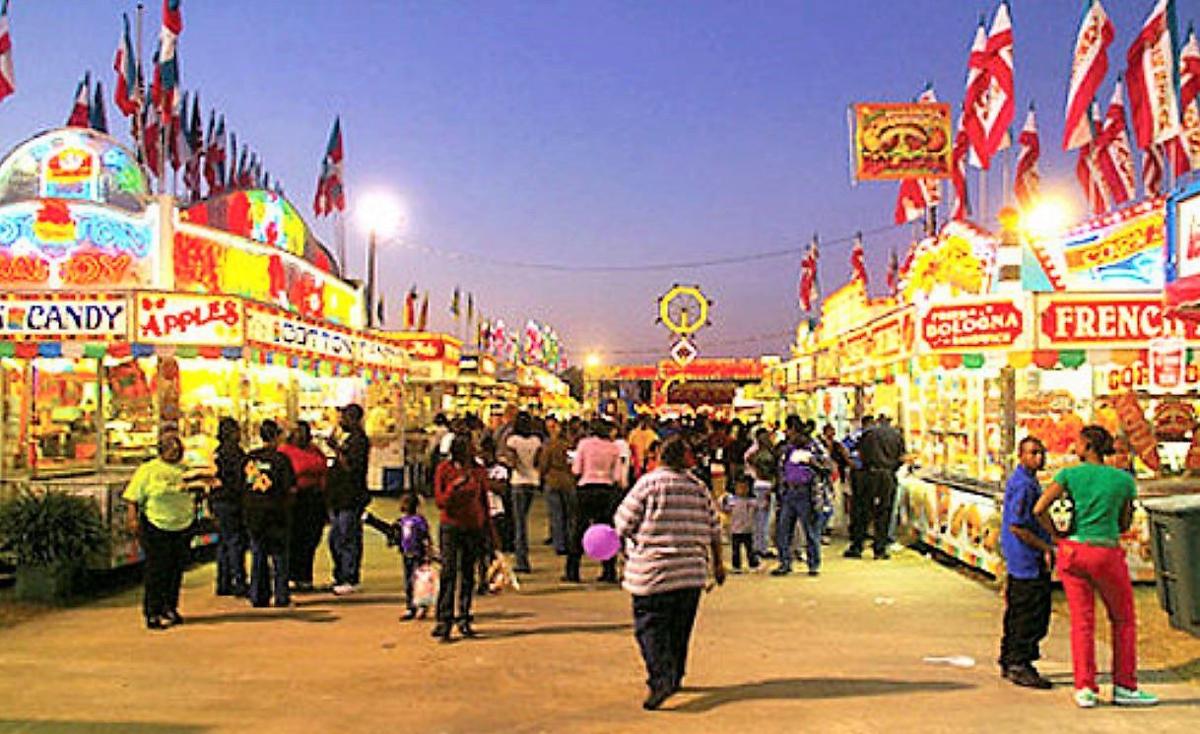 The Orangeburg County Fair is coming back!
After being cancelled last year due to COVID, fun and entertainment will return this fall, with the 110th fair scheduled for Tuesday, Oct. 5 through Sunday, Oct. 10.
Fair officials are scheduling special events to celebrate the 110th anniversary. The events will be announced at a future date.
North Carolina-based Powers & Thomas Midway Entertainment will return to present the midway. The company also served the 2019 fair.
The company provides thrill, family and kiddie rides, as well as food and game concessions. It operates 25 rides.
"We are hoping to bring everything we own," co-owner Ed Powers said.
Some of the newer rides for the midway will be the Flying Elephants and Tea Cups.
The company also provides a 1957 Chevy-themed, Italian-built Swing Buggy thrill ride. Swing Buggy is a spectacular music ride that features free swinging ride vehicles that move up and down the hills and valleys of the ride.
Built in Italy, the Bertazzon Swing Buggy is the only Italian "Bobs" style ride traveling in the USA, according to company officials. The Swing Buggy runs in forward and reverse for an added thrill.
There are also numerous other rides that will be available for young and old alike.
Entertainment will include: Oscar the Robot, Dr. Magical Balloons, Magic of Lance Gifford and Company, and the Cowboy Circus with Danny Grant. Also, the Five Star petting zoo and agricultural exhibit will also be on hand.
Concessions will include favorites such as Tracy's Elephant Ears, Netterfield's, Gator Bites, cinnamon rolls, ice cream and Fiske Fries.
There will be plenty of contests, including fancy works and crafts, art exhibit, field crops and horticulture, food conservation, quilts, 4-H backyard poultry, goat project show, market lamb show, youth market hog show, youth beef cattle and youth dairy show.
All CDC guidelines will be followed in an effort to keep the event safe.
Fair officials say sponsorships are available.
#pu-email-form-daily-email { clear: both; background-color: #fff; color: #222; background-position: bottom; background-repeat: no-repeat; padding: 15px 20px; margin-bottom: 40px; box-shadow: 0px 2px 0px 0px rgba(0,0,0,.05); border-top: 4px solid rgba(0,0,0,.8); border-bottom: 1px solid rgba(0,0,0,.2); display: none; } #pu-email-form-daily-email, #pu-email-form-daily-email p { font-family: -apple-system, BlinkMacSystemFont, "Segoe UI", Helvetica, Arial, sans-serif, "Apple Color Emoji", "Segoe UI Emoji", "Segoe UI Symbol"; } #pu-email-form-daily-email h1 { font-size: 24px; margin: 15px 0 5px 0; font-family: "serif-ds", Times, "Times New Roman", serif; } #pu-email-form-daily-email .lead { margin-bottom: 5px; } #pu-email-form-daily-email .email-desc { font-size: 16px; line-height: 20px; margin-bottom: 5px; opacity: 0.7; } #pu-email-form-daily-email form { padding: 10px 30px 5px 30px; } #pu-email-form-daily-email .disclaimer { opacity: 0.5; margin-bottom: 0; line-height: 100%; } #pu-email-form-daily-email .disclaimer a { color: #222; text-decoration: underline; } #pu-email-form-daily-email .email-hammer { border-bottom: 3px solid #222; opacity: .5; display: inline-block; padding: 0 10px 5px 10px; margin-bottom: -5px; font-size: 16px; }