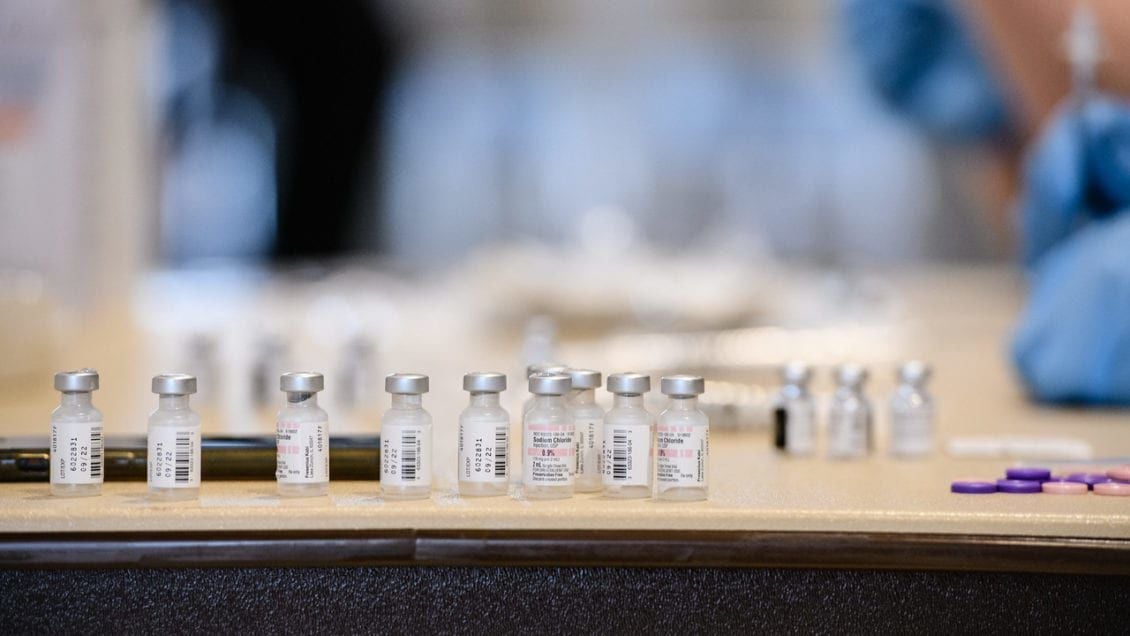 Orangeburg Preparatory Schools is closing its classrooms to students temporarily in response to the rising number of coronavirus cases.
The school hopes to reopen its doors on Tuesday, Sept. 7. Meanwhile, students will receive assignments from teachers.
"We are currently seeing an increase in positive COVID cases around the country and locally. Unfortunately, at this time OP has also seen an increase in cases, which has had a direct effect on the number of students and staff needing to re-quarantine," the school said in a statement.
"After consulting with numerous health officials, we have come to the conclusion that taking time to disinfect the school and allow individuals who are infected and/or quarantined to get healthy is our best option," the school said. "It is a decision we did not take lightly but one that puts the health of the OP family first and foremost."
The school's website says all athletic events and practices are cancelled until Aug. 30. An e-mail sent to parents at about 3:30 p.m. Wednesday mentioned that the Child Development Center would remain open for babies through 3K students.
The decision comes as Orangeburg City Council has once again started requiring face coverings in all retail establishments and restaurants within the city limits.
Also, Orangeburg County's public schools are urging students to wear masks amid the rising number of coronavirus cases.
The Orangeburg County School District had 17 positive student cases of coronavirus during the first week of school. It had 374 students under quarantine.
State law prohibits public schools from requiring teachers and students to wear masks. It also limits virtual classes to 5% of the district's enrollment.
OCSD announced Thursday it is hosting community vaccine clinics for ages 12 and up at three locations on Saturday.
Clinics will be held at Edisto High School and Lake Marion High School from 10 a.m. to 2 p.m. Saturday. Edisto is located at 500 RM Foster Road in Cordova and Lake Marion High School is located at 3656 Tee Vee Road, Santee.
A clinic will also be held at the Orangeburg County Fairgrounds from 10 a.m. to 5:30 p.m. Saturday. The fairgrounds are located at 350 Magnolia St. in Orangeburg.
Also, the Regional Medical Center announced its Express Care is offering a third dose of COVID-19 vaccines to the immunocompromised.
The third shot is being offered Friday from 9 a.m. until 1 p.m. Pfizer-BioNTech (ages 12 years and older) and Moderna (ages 18 and older) COVID-19 vaccines are available as a third dose for those who are immunocompromised and have previously received the initial two doses.
Currently, the Centers for Disease Control and Prevention recommends that people who are moderately to severely immunocompromised receive a third dose at least 28 days after the second dose of Pfizer-BioNTech COVID-19 vaccine or Moderna COVID-19 vaccine. This includes people who have:
• Been receiving active cancer treatment for tumors or cancers of the blood
• Received an organ transplant and are taking medicine to suppress the immune system
• Received a stem cell transplant within the last two years or are taking medicine to suppress the immune system
• Moderate or severe primary immunodeficiency (such as DiGeorge syndrome, Wiskott-Aldrich syndrome)
• Advanced or untreated HIV infection
• Active treatment with high-dose corticosteroids or other drugs that may suppress your immune response
People should talk to their health care provider about their medical condition, and whether getting a third dose is appropriate for them.
Although the Centers for Disease Control does not recommend third doses or booster shots for any other population at this time, the U.S. Department of Health and Human Services has announced a plan to begin offering COVID-19 vaccine booster shots this fall.
Second and third vaccine doses will also be administered to those eligible individuals who previously received their first (or second) dose. Please bring your COVID-19 Vaccination Record Card.
First, second and third doses will be administered on a first-come, first-serve, walk-in basis every Friday from 9 a.m. until 1 p.m. at RMC Express Care. No registration is required. Parental consent will be required for anyone under 18 years old. Bring identification.
RMC Express Care is located on the Regional Medical Center campus in the Annex Building at 3000 St. Matthews Road, Orangeburg.
More information is available at www.trmchealth.org or at RMC's vaccine hotline: 1-833-522-8227.
#pu-email-form-daily-email-article { clear: both; background-color: #fff; color: #222; background-position: bottom; background-repeat: no-repeat; padding: 15px 20px; margin-bottom: 40px; border-top: 4px solid rgba(0,0,0,.8); border-bottom: 1px solid rgba(0,0,0,.2); display: none; } #pu-email-form-daily-email-article, #pu-email-form-daily-email-article p { font-family: -apple-system, BlinkMacSystemFont, "Segoe UI", Helvetica, Arial, sans-serif, "Apple Color Emoji", "Segoe UI Emoji", "Segoe UI Symbol"; } #pu-email-form-daily-email-article h1 { font-size: 24px; margin: 15px 0 5px 0; font-family: "serif-ds", Times, "Times New Roman", serif; } #pu-email-form-daily-email-article .lead { margin-bottom: 5px; } #pu-email-form-daily-email-article .email-desc { font-size: 16px; line-height: 20px; margin-bottom: 5px; opacity: 0.7; } #pu-email-form-daily-email-article form { padding: 10px 30px 5px 30px; } #pu-email-form-daily-email-article .disclaimer { opacity: 0.5; margin-bottom: 0; line-height: 100%; } #pu-email-form-daily-email-article .disclaimer a { color: #222; text-decoration: underline; } #pu-email-form-daily-email-article .email-hammer { border-bottom: 3px solid #222; opacity: .5; display: inline-block; padding: 0 10px 5px 10px; margin-bottom: -5px; font-size: 16px; } @media (max-width: 991px) { #pu-email-form-daily-email-article form { padding: 10px 0 5px 0; } }