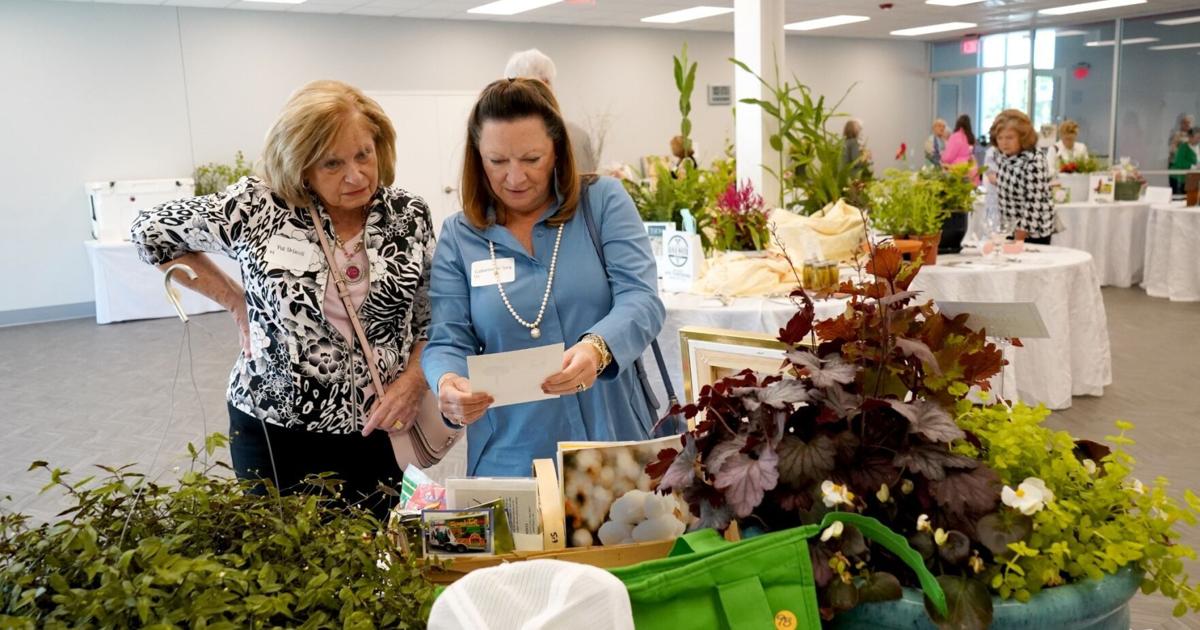 The Orangeburg-Calhoun Technical College Foundation will hold its 17th Home and Garden Symposium Tuesday, May 9, on campus in the OCtech Math and Science Center.
Guests will enjoy a brunch by Buckridge Plantation and have an opportunity to browse the silent auction before the formal presentation begins in the Roquemore Auditorium. Sharing their expertise at this year's event are:
Janice Hudgins, chef-owner of Little Miss Ha in Mount Pleasant, who will share her fondness of food and family while creating a traditional Vietnamese dish.
Doris Hutto King, a Holly Hill native and popular Charleston event designer, who will reveal her best tips for preparing for outdoor occasions.
Presenting sponsor is SC Lawn and Landscaping. Signature sponsor is The Times and Democrat.
Tickets to the Home and Garden Symposium are $50 per person. Funds raised during this event will provide support and emergency aid to students. Additionally, proceeds will support academic program development and curricular innovations to meet community and workforce needs. The event will also support professional development experiences for faculty to ensure they remain current in their fields.
For more information or to purchase tickets, contact Anna Padgett at 803-535-1246 or padgettam@octech.edu.
#lee-rev-content { margin:0 -5px; } #lee-rev-content h3 { font-family: inherit!important; font-weight: 700!important; border-left: 8px solid var(–lee-blox-link-color); text-indent: 7px; font-size: 24px!important; line-height: 24px; } #lee-rev-content .rc-provider { font-family: inherit!important; } #lee-rev-content h4 { line-height: 24px!important; font-family: "serif-ds",Times,"Times New Roman",serif!important; margin-top: 10px!important; } @media (max-width: 991px) { #lee-rev-content h3 { font-size: 18px!important; line-height: 18px; } } #pu-email-form-daily-email-article { clear: both; background-color: #fff; color: #222; background-position: bottom; background-repeat: no-repeat; padding: 15px 0 20px; margin-bottom: 40px; border-top: 4px solid rgba(0,0,0,.8); border-bottom: 1px solid rgba(0,0,0,.2); display: none; } #pu-email-form-daily-email-article, #pu-email-form-daily-email-article p { font-family: -apple-system, BlinkMacSystemFont, "Segoe UI", Helvetica, Arial, sans-serif, "Apple Color Emoji", "Segoe UI Emoji", "Segoe UI Symbol"; } #pu-email-form-daily-email-article h2 { font-size: 24px; margin: 15px 0 5px 0; font-family: "serif-ds", Times, "Times New Roman", serif; } #pu-email-form-daily-email-article .lead { margin-bottom: 5px; } #pu-email-form-daily-email-article .email-desc { font-size: 16px; line-height: 20px; margin-bottom: 5px; opacity: 0.7; } #pu-email-form-daily-email-article form { padding: 10px 30px 5px 30px; } #pu-email-form-daily-email-article .disclaimer { opacity: 0.5; margin-bottom: 0; line-height: 100%; } #pu-email-form-daily-email-article .disclaimer a { color: #222; text-decoration: underline; } #pu-email-form-daily-email-article .email-hammer { border-bottom: 3px solid #222; opacity: .5; display: inline-block; padding: 0 10px 5px 10px; margin-bottom: -5px; font-size: 16px; } @media (max-width: 991px) { #pu-email-form-daily-email-article form { padding: 10px 0 5px 0; } } .grecaptcha-badge { visibility: hidden; }