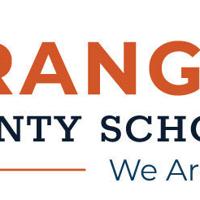 Orangeburg County School District trustees gave unanimous second reading approval to a $143.4 million general fund budget for the next school year.
The budget includes a pay increase for employees, including a $2,500 increase in state-mandated teacher salaries.
The teacher salary increase has been approved by both the S.C. House and Senate.
The increase would bring the minimum starting salary for teachers in the district to $42,500, up from $40,000 annually.
The state's goal is to increase the salary to $50,000 by 2026.
The $143,383,007 budget that's being considered is an increase from the current year's $130,790,932.16 budget.
The proposed budget will not require a tax increase.
"We are not requesting a millage increase," Assistant Superintendent for Finance Gail Sanders told trustees during their May board meeting.
The final reading of the budget and public comment will be held on June 13.
Trustee Dr. William O'Quinn expressed concerns about the district not raising taxes and how this may impact future budgets.
"I have been doing this a long time and in the previous district, we have gotten caught behind the 8-ball because we did not raise taxes for several years in a row," O'Quinn said. "We are able to raise taxes by a few mills each year based upon basically a cost-of-living type formula."
"We are not doing that," O'Quinn continued. "I am not in favor of raising taxes necessarily, but we don't want to come down two or three years down the road and say, "Oh, goodness, we should have increased taxes by a couple of mills along and along so that we have enough funding to pay for the things that we are planning on doing."
OCSD Superintendent Dr. Shawn Foster said there is no need for the district to raise taxes at the present time.
He noted that state law allows the district to recover lost revenue over the last three years.
"If there ever comes a point where we are short, we can recover those back three years," Foster said. "We have some time. Right now it would be my hope for the taxpayers to make sure we are going to stay within our current millage. We have seen some growth in the value of the mill."
The total school district budget is currently 330 mills, but with a 95% collection rate the budget would be 209 mills, Sanders said.
The school district budgets on 95% collection rate based on the average tax collection rate seen over the last few years, Foster said.
"We have an opportunity to increase our mills by 18.24, which would yield us somewhere between $3.8 million," Sanders said.
O'Quinn reiterated his concerns.
"Taxpayers can sometimes absorb a couple of mills increase without too much problem, but if you come up 8, 10 12 mills at some point, then we are going to have a lot of backlash," he said.
Foster said the goal is to tap into the increased property value assessments that would help increase the tax base without the district having to raise taxes.
"We will work with our financial advisers to back into that," Foster said. "That is the optimal thing that we want to happen that the assessed value increases that we are able to increase millage without seeing it hit the pockets of our taxpayers."
Trustee Dr. Sylvia Bruce-Stephens asked where the $13 million increase in revenues is going to be spent.
Foster said much of the increase in expenses are state-mandated salary increases and additional revenues from the state to help pay for salary increases.
He said while most is state-mandated funds, there will be some local tax dollars also a part of the budget increase.
The district's budgeting priorities include:
An experience-based STEP salary increase for all employees.
A $3-an-hour increase for instructional aides.
A $2 an hour increase for food service, which includes cashiers, operators, managers and purchasing.
A $1-an-hour increase for custodians, maintenance, building supervisors, site supervisors, bus monitors and school secretaries.
A $1,000 minimum retention bonus for all employees.
Funding for an athletic trainer in each high school. Each trainer would receive about $18,000 a year. Foster said that is the going rate for the position and that the Medical University of South Carolina will be asked to provide the trainers.
A 25% state-mandated pay increase for bus drivers, which means an hourly increase from between $2.28 and $3.35.
A state-mandated 1% increase for health insurance – employer cost.
A state-mandated 3.7% increase for retirement – employer cost.
The balanced budget includes the following revenue:
$49.3 million in local revenue, an increase from the current year's $47.4 million.
$24.1 million in state reimbursements, an increase from $22.3 million in the current fiscal year primarily due to additional motor carrier fees and funding from the Homestead Exemption Fund.
$57.2 million in state revenue, up from $50.7 million this fiscal year, due primarily to State Aid to the Classroom, fringe benefits and bus driver increases.
$634,561 in miscellaneous revenue, up from $350,000 the current year, primarily due to an increase in earned interest.
$12.2 million in transfers, up from $10.1 million in the current year, primarily due to State Aid to the Classroom funds.
The budget lists the following expenditures:
$84.5 million in salaries, up from $76.7 million in the current year. That includes employee raises.
$35.9 million in benefits, up from $31.3 million. That includes the 1% increase in employer health insurance costs and the 3.7% increase in employer retirement costs.
$12.6 million to purchase services, down from $13.6 million in the current year.
$7.9 million in supplies, up from $6.6 million in the current budget.
$905,290 in equipment, down from $1.1 million in the current budget.
$800,000 in transfers, down from $848,709 in the current budget.
#lee-rev-content { margin:0 -5px; } #lee-rev-content h3 { font-family: inherit!important; font-weight: 700!important; border-left: 8px solid var(–lee-blox-link-color); text-indent: 7px; font-size: 24px!important; line-height: 24px; } #lee-rev-content .rc-provider { font-family: inherit!important; } #lee-rev-content h4 { line-height: 24px!important; font-family: "serif-ds",Times,"Times New Roman",serif!important; margin-top: 10px!important; } @media (max-width: 991px) { #lee-rev-content h3 { font-size: 18px!important; line-height: 18px; } } #pu-email-form-daily-email-article { clear: both; background-color: #fff; color: #222; background-position: bottom; background-repeat: no-repeat; padding: 15px 0 20px; margin-bottom: 40px; border-top: 4px solid rgba(0,0,0,.8); border-bottom: 1px solid rgba(0,0,0,.2); display: none; } #pu-email-form-daily-email-article, #pu-email-form-daily-email-article p { font-family: -apple-system, BlinkMacSystemFont, "Segoe UI", Helvetica, Arial, sans-serif, "Apple Color Emoji", "Segoe UI Emoji", "Segoe UI Symbol"; } #pu-email-form-daily-email-article h2 { font-size: 24px; margin: 15px 0 5px 0; font-family: "serif-ds", Times, "Times New Roman", serif; } #pu-email-form-daily-email-article .lead { margin-bottom: 5px; } #pu-email-form-daily-email-article .email-desc { font-size: 16px; line-height: 20px; margin-bottom: 5px; opacity: 0.7; } #pu-email-form-daily-email-article form { padding: 10px 30px 5px 30px; } #pu-email-form-daily-email-article .disclaimer { opacity: 0.5; margin-bottom: 0; line-height: 100%; } #pu-email-form-daily-email-article .disclaimer a { color: #222; text-decoration: underline; } #pu-email-form-daily-email-article .email-hammer { border-bottom: 3px solid #222; opacity: .5; display: inline-block; padding: 0 10px 5px 10px; margin-bottom: -5px; font-size: 16px; } @media (max-width: 991px) { #pu-email-form-daily-email-article form { padding: 10px 0 5px 0; } } .grecaptcha-badge { visibility: hidden; }