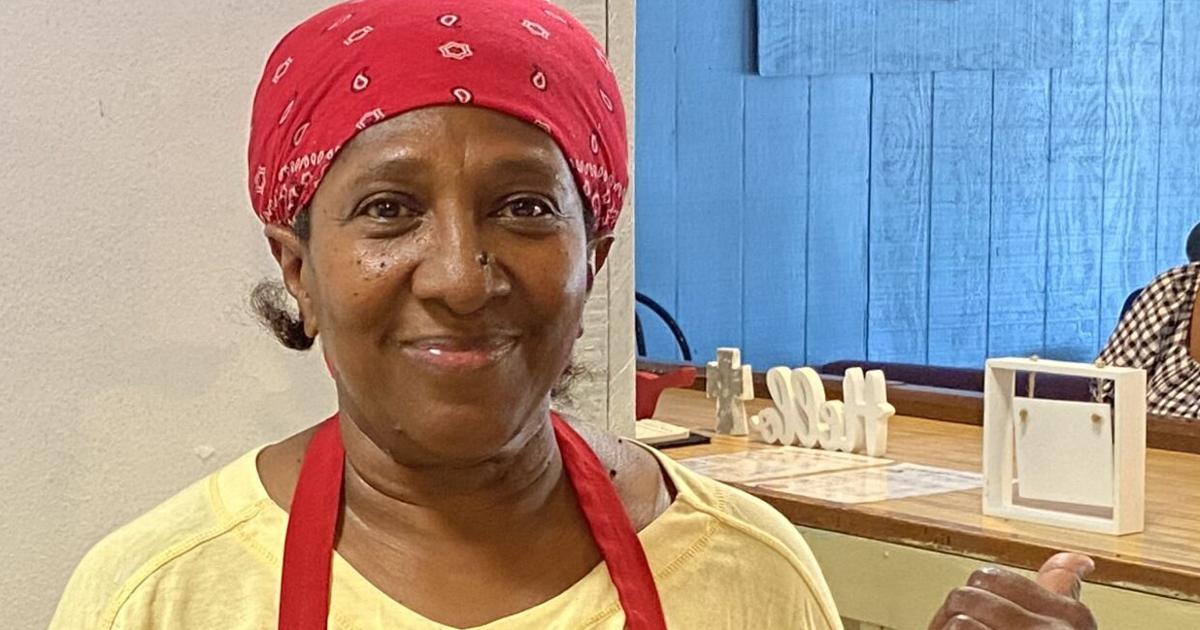 A restaurant touting Southern home cooking has opened in Eutawville.
Tricia's Cafe at 12451 Old Number Six Highway began operations on Aug. 17.
"What I am trying to do is to show the people the love of Christ," owner Patricia "Tricia" Brown said. "The Lord's peoples and souls are lost and this is a ministry I have through feeding them and I can tell them about Jesus in the same token."
"When they come in here they will feel the love of Christ," Brown said. "I just try to show them authentic love."
"Good clean food," Brown said.
The restaurant is open Thursday through Sunday from 7 a.m. to 7 p.m.
Breakfast is served from 7 a.m. to 10:30 a.m.
Breakfast includes eggs, grits, hash browns, pancakes, toast, bacon, sausage, pork chop or fish. Omelets are also served. The breakfast menu also includes sandwiches.
For lunch, the restaurant has baskets to include hamburger, cheeseburger, philly cheese steak, chicken, shrimp, pork chops, wings, fish, chicken tenders, chili dogs, patty melts and Texas toast.
Sides include fries, sweet potato fries, vegetables, macaroni and cheese, and rice. Appetizers include fried mushrooms and mozzarella sticks.
The dinner menu includes a seafood platter (shrimp, fish, hushpuppies, with fries or rice; hamburger steak with rice and vegetables; chicken (two pieces, all white or all dark); pork chop with with rice and vegetable; fish with rice and vegetable.
On Sunday, the restaurant serves soul food, buffet-style.
The restaurant currently employs four and provides dine-in and takeout services.
Brown is no stranger to the restaurant business. She previously owned and operated Poplar Creek in Elloree.
The restaurant also provides catering services.
For more information about Tricia's Cafe or to place an order, call 803-974-0213.
#lee-rev-content { margin:0 -5px; } #lee-rev-content h3 { font-family: inherit!important; font-weight: 700!important; border-left: 8px solid var(–lee-blox-link-color); text-indent: 7px; font-size: 24px!important; line-height: 24px; } #lee-rev-content .rc-provider { font-family: inherit!important; } #lee-rev-content h4 { line-height: 24px!important; font-family: "serif-ds",Times,"Times New Roman",serif!important; margin-top: 10px!important; } @media (max-width: 991px) { #lee-rev-content h3 { font-size: 18px!important; line-height: 18px; } } #pu-email-form-daily-email-article { clear: both; background-color: #fff; color: #222; background-position: bottom; background-repeat: no-repeat; padding: 15px 0 20px; margin-bottom: 40px; border-top: 4px solid rgba(0,0,0,.8); border-bottom: 1px solid rgba(0,0,0,.2); display: none; } #pu-email-form-daily-email-article, #pu-email-form-daily-email-article p { font-family: -apple-system, BlinkMacSystemFont, "Segoe UI", Helvetica, Arial, sans-serif, "Apple Color Emoji", "Segoe UI Emoji", "Segoe UI Symbol"; } #pu-email-form-daily-email-article h2 { font-size: 24px; margin: 15px 0 5px 0; font-family: "serif-ds", Times, "Times New Roman", serif; } #pu-email-form-daily-email-article .lead { margin-bottom: 5px; } #pu-email-form-daily-email-article .email-desc { font-size: 16px; line-height: 20px; margin-bottom: 5px; opacity: 0.7; } #pu-email-form-daily-email-article form { padding: 10px 30px 5px 30px; } #pu-email-form-daily-email-article .disclaimer { opacity: 0.5; margin-bottom: 0; line-height: 100%; } #pu-email-form-daily-email-article .disclaimer a { color: #222; text-decoration: underline; } #pu-email-form-daily-email-article .email-hammer { border-bottom: 3px solid #222; opacity: .5; display: inline-block; padding: 0 10px 5px 10px; margin-bottom: -5px; font-size: 16px; } @media (max-width: 991px) { #pu-email-form-daily-email-article form { padding: 10px 0 5px 0; } } .grecaptcha-badge { visibility: hidden; }