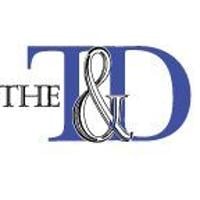 The MUSC Health system Thursday announced the hiring of a new chief executive officer for the Orangeburg hospital.
Manning native Walter N. Bennett III will become the CEO of MUSC Health-Orangeburg effective June 12.
"I am excited to join the MUSC Health System and look forward to driving a positive culture of safety, quality of care and service excellence for the patients, associates, physicians and communities we serve," Bennett said in a press release issued by MUSC Health Thursday.
The announcement was made by Dr. Patrick J. Cawley, MUSC Health system CEO and vice president for health affairs, university.
Bennett's hire comes as former Regional Medical Center President and CEO David Southerland did not transition to MUSC when the two institutes officially became one March 1.
Dr. David Zaas, who currently serves as the CEO of the MUSC Health Charleston Division, has served as the interim president and CEO in Orangeburg.
The press release states "Bennett is known for his collaborative, transparent leadership style and strong operational skills that improve working relationships and financial performance."
"We're very excited to have Walter join us, and I think his track record of successful operations outcomes and reputation for thoughtful leadership is exactly what our Orangeburg care team deserves," Cawley said.
Bennett was selected from among 15 applicants in a national search spanning from California to Missouri and to the Northeast.
Bennett will continue to report to Zaas and the Charleston office. Orangeburg is a part of MUSC Health and the Charleston Division.
Bennett comes to MUSC from Pelham Medical Center in Greer, part of the Spartanburg Regional Healthcare System.
For the past 16 years Bennett progressed from a business operations manager to his current position as division director of operations.
In 2017, he was named Spartanburg Regional Healthcare System Leader of the Year.
He co-led the South Carolina Governor's Quality Forum application process, where he was a Silver Achiever Award recipient, and he helped launch Pelham Medical Center's first da Vinci Robotics program.
Bennett has also managed facility expansion, including a new hospital, where he exceeded the financial goals of the new hospital build based on an estimated timeline.
Bennett earned his bachelor's degree in biology from the University of South Carolina Upstate in 2004 and his master's degree in health administration from MUSC in 2006. He graduated from Manning High School in 2000.
Bennett is a Fellow of the American College of Healthcare Executives.
#lee-rev-content { margin:0 -5px; } #lee-rev-content h3 { font-family: inherit!important; font-weight: 700!important; border-left: 8px solid var(–lee-blox-link-color); text-indent: 7px; font-size: 24px!important; line-height: 24px; } #lee-rev-content .rc-provider { font-family: inherit!important; } #lee-rev-content h4 { line-height: 24px!important; font-family: "serif-ds",Times,"Times New Roman",serif!important; margin-top: 10px!important; } @media (max-width: 991px) { #lee-rev-content h3 { font-size: 18px!important; line-height: 18px; } } #pu-email-form-daily-email-article { clear: both; background-color: #fff; color: #222; background-position: bottom; background-repeat: no-repeat; padding: 15px 0 20px; margin-bottom: 40px; border-top: 4px solid rgba(0,0,0,.8); border-bottom: 1px solid rgba(0,0,0,.2); display: none; } #pu-email-form-daily-email-article, #pu-email-form-daily-email-article p { font-family: -apple-system, BlinkMacSystemFont, "Segoe UI", Helvetica, Arial, sans-serif, "Apple Color Emoji", "Segoe UI Emoji", "Segoe UI Symbol"; } #pu-email-form-daily-email-article h2 { font-size: 24px; margin: 15px 0 5px 0; font-family: "serif-ds", Times, "Times New Roman", serif; } #pu-email-form-daily-email-article .lead { margin-bottom: 5px; } #pu-email-form-daily-email-article .email-desc { font-size: 16px; line-height: 20px; margin-bottom: 5px; opacity: 0.7; } #pu-email-form-daily-email-article form { padding: 10px 30px 5px 30px; } #pu-email-form-daily-email-article .disclaimer { opacity: 0.5; margin-bottom: 0; line-height: 100%; } #pu-email-form-daily-email-article .disclaimer a { color: #222; text-decoration: underline; } #pu-email-form-daily-email-article .email-hammer { border-bottom: 3px solid #222; opacity: .5; display: inline-block; padding: 0 10px 5px 10px; margin-bottom: -5px; font-size: 16px; } @media (max-width: 991px) { #pu-email-form-daily-email-article form { padding: 10px 0 5px 0; } } .grecaptcha-badge { visibility: hidden; }