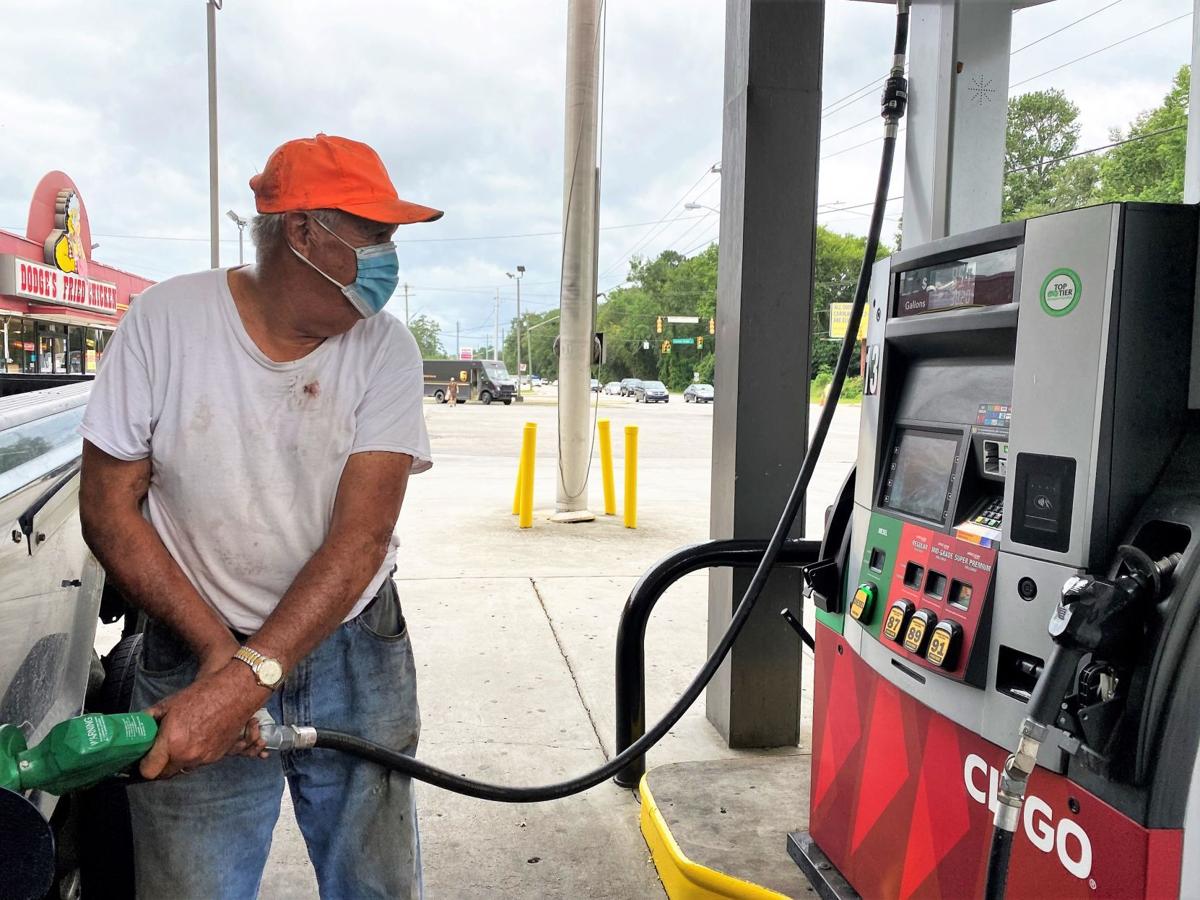 Motorists traveling this Labor Day weekend will see the highest gasoline prices for the holiday since 2014.
Gasoline prices in the Orangeburg area are averaging about $2.86 a gallon, according to a T&D at-the-pump survey of local stations.
The least expensive self-service regular gasoline sold for $2.73 a gallon cash at The Station on Charleston Highway.
Last year, gasoline prices in Orangeburg were averaging $1.97 a gallon for the Labor Day holiday. That's 89 cents less than the current price.
Two years ago, Labor Day gasoline prices were averaging about $2.23 a gallon in the Orangeburg area. Three years ago, prices were averaging about $2.53 a gallon.
Statewide, regular gasoline prices are now averaging about $2.884 a gallon. That's up about 86 cents from this time last year.
South Carolina's gas prices are the ninth lowest in the nation.
Nationally, regular gasoline is averaging about $3.17 a gallon. That's up about 94 cents since this same time last year.
California has the most expensive gasoline at $4.396 a gallon. Mississippi has the lowest gas prices in the nation, averaging about $2.78 a gallon.
#pu-email-form-daily-email-article { clear: both; background-color: #fff; color: #222; background-position: bottom; background-repeat: no-repeat; padding: 15px 20px; margin-bottom: 40px; border-top: 4px solid rgba(0,0,0,.8); border-bottom: 1px solid rgba(0,0,0,.2); display: none; } #pu-email-form-daily-email-article, #pu-email-form-daily-email-article p { font-family: -apple-system, BlinkMacSystemFont, "Segoe UI", Helvetica, Arial, sans-serif, "Apple Color Emoji", "Segoe UI Emoji", "Segoe UI Symbol"; } #pu-email-form-daily-email-article h1 { font-size: 24px; margin: 15px 0 5px 0; font-family: "serif-ds", Times, "Times New Roman", serif; } #pu-email-form-daily-email-article .lead { margin-bottom: 5px; } #pu-email-form-daily-email-article .email-desc { font-size: 16px; line-height: 20px; margin-bottom: 5px; opacity: 0.7; } #pu-email-form-daily-email-article form { padding: 10px 30px 5px 30px; } #pu-email-form-daily-email-article .disclaimer { opacity: 0.5; margin-bottom: 0; line-height: 100%; } #pu-email-form-daily-email-article .disclaimer a { color: #222; text-decoration: underline; } #pu-email-form-daily-email-article .email-hammer { border-bottom: 3px solid #222; opacity: .5; display: inline-block; padding: 0 10px 5px 10px; margin-bottom: -5px; font-size: 16px; } @media (max-width: 991px) { #pu-email-form-daily-email-article form { padding: 10px 0 5px 0; } }