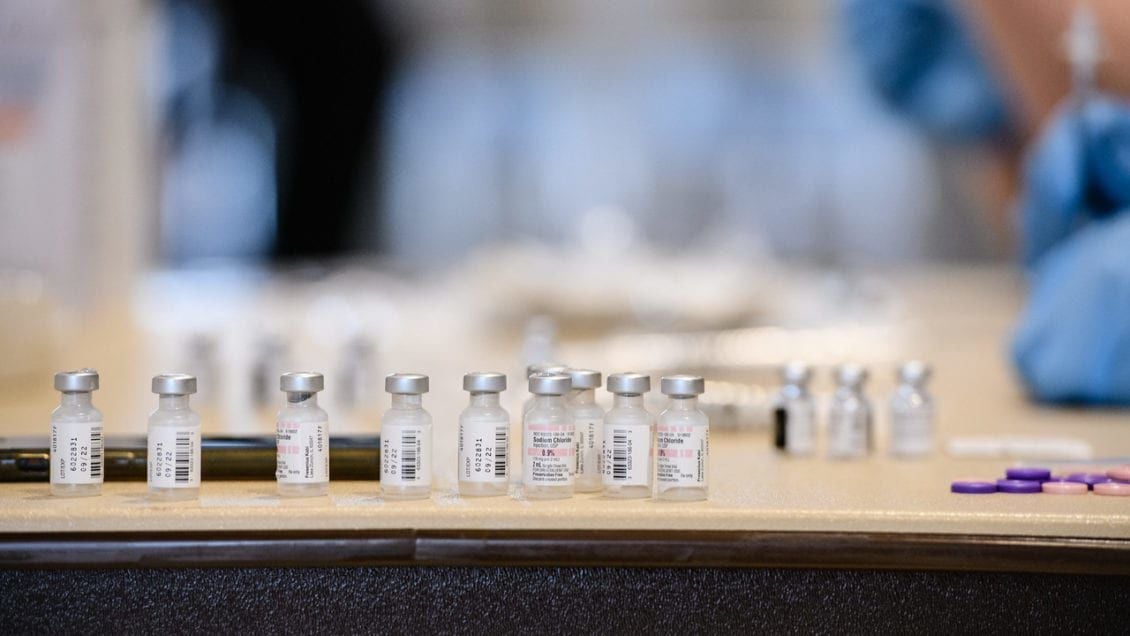 An "In It to Win It" vaccination event will be held from 10 a.m. to 1 p.m. Wednesday, Sept. 1, at Williams Chapel AME Church, located at 1198 Glover St., Orangeburg.
Adults can receive either their first or second dose of the Moderna vaccine. Recipients will receive a gift card (while supplies last) and be entered to win a TV.
According to SCDHEC's Statewide Immunization Online Network, 55% of eligible Orangeburg County residents have received at least one dose of the COVID-19 vaccine, in comparison to 72% nationally.
The S.C. Department of Education has partnered with the S.C. Department of Health and Environmental Control the "In It to Win It" initiative.
#pu-email-form-covid-email-article { clear: both; background-color: #fff; color: #222; background-position: bottom; background-repeat: no-repeat; padding: 15px 20px; margin-bottom: 40px; border-top: 4px solid rgba(0,0,0,.8); border-bottom: 1px solid rgba(0,0,0,.2); display: none; } #pu-email-form-covid-email-article, #pu-email-form-covid-email-article p { font-family: -apple-system, BlinkMacSystemFont, "Segoe UI", Helvetica, Arial, sans-serif, "Apple Color Emoji", "Segoe UI Emoji", "Segoe UI Symbol"; } #pu-email-form-covid-email-article h1 { font-size: 24px; margin: 15px 0 5px 0; font-family: "serif-ds", Times, "Times New Roman", serif; } #pu-email-form-covid-email-article .lead { margin-bottom: 5px; } #pu-email-form-covid-email-article .email-desc { font-size: 16px; line-height: 20px; margin-bottom: 5px; opacity: 0.7; } #pu-email-form-covid-email-article form { padding: 10px 30px 5px 30px; } #pu-email-form-covid-email-article .disclaimer { opacity: 0.5; margin-bottom: 0; line-height: 100%; } #pu-email-form-covid-email-article .disclaimer a { color: #222; text-decoration: underline; } #pu-email-form-covid-email-article .email-hammer { border-bottom: 3px solid #222; opacity: .5; display: inline-block; padding: 0 10px 5px 10px; margin-bottom: -5px; font-size: 16px; } @media (max-width: 991px) { #pu-email-form-covid-email-article form { padding: 10px 0 5px 0; } }