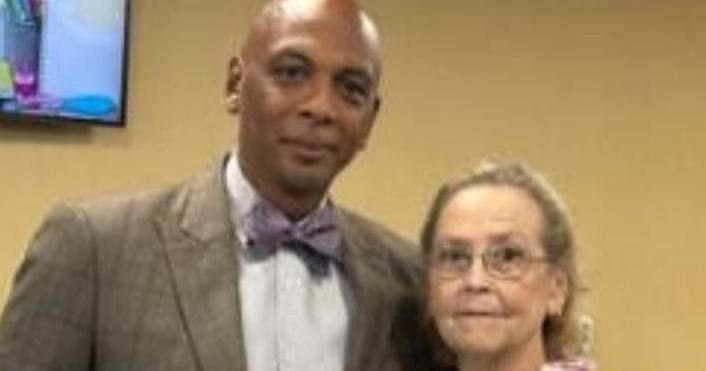 The Orangeburg County School District has received a donation of $12,000 from the Holly Hill Little Theater. A symbol of deep-rooted commitment to the community and artistry, the funds aim to nurture the musical aspirations of Holly Hill area middle school beginner band students.
The Holly Hill Little Theater recently donated $12, 000 to the Orangeburg County School District. The money will provide loaner instruments fo…
For years, Holly Hill Little Theater had envisioned establishing a permanent building, a hub for theater productions and a vibrant center for community activities. Although this dream did not come to fruition, the theater's legacy and its dedication to fostering artistic spirit will live on. Over the years, as its members began to age and younger participants became scarce, the group faced inactivity. Yet, the unwavering commitment of the group to the community remained steadfast.
In recognizing the origin of these funds — the community of Holly Hill – the remaining board members of Holly Hill Little Theater decided that the money should be re-invested in the community. They elected to donate half of their balance specifically to support the young, aspiring musicians of the Holly Hill-Roberts Middle School. The funds are earmarked to provide loaner instruments to those students who may lack the means to acquire their own, ensuring that every child has the opportunity to discover and cultivate their musical talents.
"It's with profound gratitude and a hopeful heart that we redirect our dream to support the next generation. We believe that music has the power to change lives, and we're delighted to give these children a chance to find their rhythm," shared Teresa Hinnant, a Holly Hill Little Theater board member.
"This donation embodies the spirit of community. We are incredibly thankful to the Holly Hill Little Theater, and especially its board members, for this generous gesture. It's heartwarming to know that our young musicians' journey will be influenced by the legacy of a group so deeply rooted in art and community," said Dr. Shawn Foster, Superintendent of Orangeburg County School District.
#lee-rev-content { margin:0 -5px; } #lee-rev-content h3 { font-family: inherit!important; font-weight: 700!important; border-left: 8px solid var(–lee-blox-link-color); text-indent: 7px; font-size: 24px!important; line-height: 24px; } #lee-rev-content .rc-provider { font-family: inherit!important; } #lee-rev-content h4 { line-height: 24px!important; font-family: "serif-ds",Times,"Times New Roman",serif!important; margin-top: 10px!important; } @media (max-width: 991px) { #lee-rev-content h3 { font-size: 18px!important; line-height: 18px; } } #pu-email-form-daily-email-article { clear: both; background-color: #fff; color: #222; background-position: bottom; background-repeat: no-repeat; padding: 15px 0 20px; margin-bottom: 40px; border-top: 4px solid rgba(0,0,0,.8); border-bottom: 1px solid rgba(0,0,0,.2); display: none; } #pu-email-form-daily-email-article, #pu-email-form-daily-email-article p { font-family: -apple-system, BlinkMacSystemFont, "Segoe UI", Helvetica, Arial, sans-serif, "Apple Color Emoji", "Segoe UI Emoji", "Segoe UI Symbol"; } #pu-email-form-daily-email-article h2 { font-size: 24px; margin: 15px 0 5px 0; font-family: "serif-ds", Times, "Times New Roman", serif; } #pu-email-form-daily-email-article .lead { margin-bottom: 5px; } #pu-email-form-daily-email-article .email-desc { font-size: 16px; line-height: 20px; margin-bottom: 5px; opacity: 0.7; } #pu-email-form-daily-email-article form { padding: 10px 30px 5px 30px; } #pu-email-form-daily-email-article .disclaimer { opacity: 0.5; margin-bottom: 0; line-height: 100%; } #pu-email-form-daily-email-article .disclaimer a { color: #222; text-decoration: underline; } #pu-email-form-daily-email-article .email-hammer { border-bottom: 3px solid #222; opacity: .5; display: inline-block; padding: 0 10px 5px 10px; margin-bottom: -5px; font-size: 16px; } @media (max-width: 991px) { #pu-email-form-daily-email-article form { padding: 10px 0 5px 0; } } .grecaptcha-badge { visibility: hidden; }