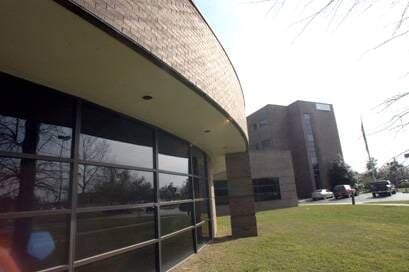 The Regional Medical Center may have to look at a hiring freeze to right its financial ship, the hospital's chairman recently suggested.
RMC and its six primary care practices, known as the Edisto Regional Health Services, had a net loss for the month of July of $1.7 million. The hospital alone lost $1.4 million for the month, RMC Controller Anne Burton told trustees last week.
Year-to-date, the system has lost $5.4 million and the hospital alone has lost $3.9 million, Burton said.
July's net loss was due to the fact that RMC did not have any additional federal Coronavirus Aid, Relief and Economic Security Act money, Burton said.
RMC realized $3.8 million in CARES Act money in June, helping it have a net income gain of $3,260 for the month. That was the last month for RMC to recognize CARES Act money, Burton said.
"I think looking at these numbers, we continue with our challenges which may be true with most hospital systems," RMC Chair the Rev. Dr. Caesar Richburg said. "I do know strong-performing organizations, even with situations such as this, they make it through such seasons."
Richburg said he's aware of organizations, including one he worked for, that "entered into what is an austerity season."
"It was a freeze on hiring," he said.
"I think that maybe that we are moving into that season right now with all of these challenges that are before us, challenges which are compounded with delta and COVID-19," he said.
"I do know a strong, well-managed system will get through seasons like this," Richburg said. "It is a little tough, but at the end of the day it can be done."
The system had about 136 days of cash on hand through July 30, Burton said. The goal is 150 days.
The hospital will have to begin paying back the $26.9 million in Accelerated Medicare Payments it received to deal with COVID in September. This is equivalent to 41 days cash on hand for the entire system.
Volumes for the month of July in inpatient and outpatient surgery cases were below budget, but Dialysis Access Institute cases were above budget by about 26.3%.
RMC practices and RMC emergency department visits were also below budget for the month of July.
The Bamberg Barnwell Emergency Medical Center's July visits were down by about 9.7%, Burton said.
In related matters, RMC Vice President of Physician Practice Operations Sabrina Robinson said visits to the hospital's six primary care practices were under budget by about 1,045 in July.
None of the six practices met budget in July, Robinson said.
RMC Express Care visits were down in July by 669, or 74.3%.
When asked by trustee Dr. Mohammad Nassri if the numbers are seasonal, Robinson said they are.
"Summer is typically a slower season and now we are ramping up with COVID, we see less patients coming into the office as well," Robinson said. "It is a perfect storm for the month of July as well."
• The board members decided to approve the hospital's budget at a later date.
• It was announced that a new board member orientation training meeting will be held in September.
• The board went into closed session to receive reports from the president, the quality care oversight committee, the ERHS board, strategic planning and finance committees and from the chief nursing officer.
* Trustees also received an update on its certificate of need related to its desire to construct an ambulatory surgery center as well as updates from its compliance and grants department.
#pu-email-form-covid-email-article { clear: both; background-color: #fff; color: #222; background-position: bottom; background-repeat: no-repeat; padding: 15px 20px; margin-bottom: 40px; border-top: 4px solid rgba(0,0,0,.8); border-bottom: 1px solid rgba(0,0,0,.2); display: none; } #pu-email-form-covid-email-article, #pu-email-form-covid-email-article p { font-family: -apple-system, BlinkMacSystemFont, "Segoe UI", Helvetica, Arial, sans-serif, "Apple Color Emoji", "Segoe UI Emoji", "Segoe UI Symbol"; } #pu-email-form-covid-email-article h1 { font-size: 24px; margin: 15px 0 5px 0; font-family: "serif-ds", Times, "Times New Roman", serif; } #pu-email-form-covid-email-article .lead { margin-bottom: 5px; } #pu-email-form-covid-email-article .email-desc { font-size: 16px; line-height: 20px; margin-bottom: 5px; opacity: 0.7; } #pu-email-form-covid-email-article form { padding: 10px 30px 5px 30px; } #pu-email-form-covid-email-article .disclaimer { opacity: 0.5; margin-bottom: 0; line-height: 100%; } #pu-email-form-covid-email-article .disclaimer a { color: #222; text-decoration: underline; } #pu-email-form-covid-email-article .email-hammer { border-bottom: 3px solid #222; opacity: .5; display: inline-block; padding: 0 10px 5px 10px; margin-bottom: -5px; font-size: 16px; } @media (max-width: 991px) { #pu-email-form-covid-email-article form { padding: 10px 0 5px 0; } }