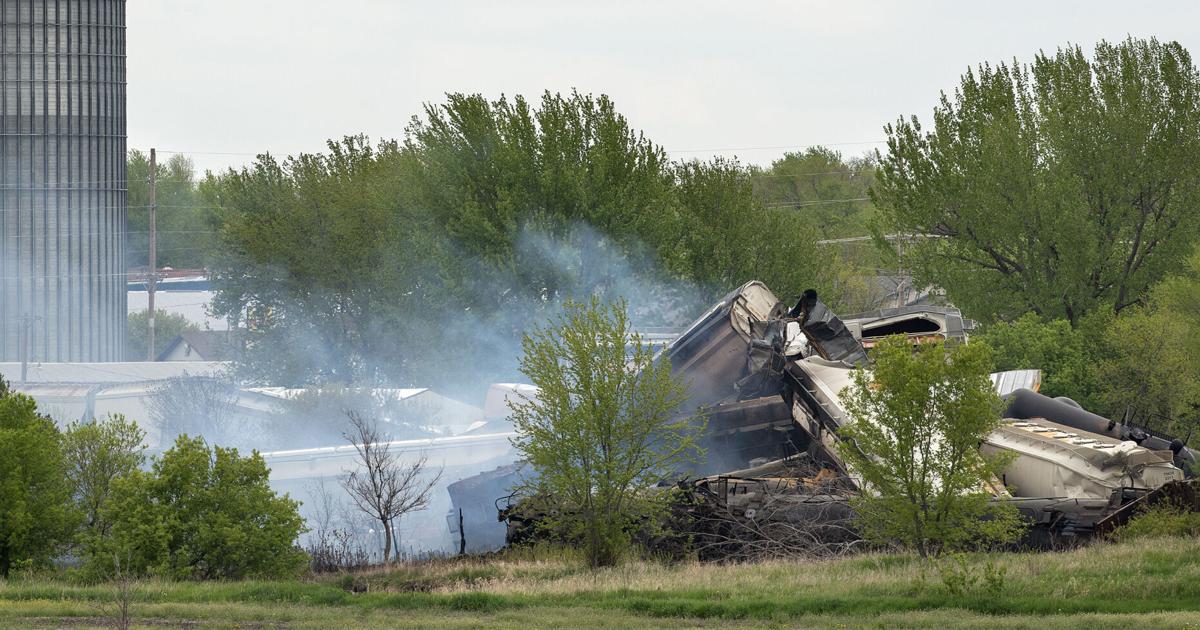 The Orangeburg County Fire District has been selected as one of 15 sites nationwide that will receive free hazardous materials training under the new Partners in Training Crew program from the National Volunteer Fire Council and U.S. Department of Transportation Pipeline and Hazardous Materials Safety Administration.
The program aims to help first responders gain the knowledge and skills they need to train others in their communities on hazmat safety and response.
First responders, government officials and anyone in the general field of hazmat are welcome to attend. You do not have to be a current fire instructor to attend; the training is open to anyone who would like to teach others in their department or community about safe hazmat response.
The training will take place at the Orangeburg County Fire Training Center on Nov. 4-5. Registration is required at https://www.nvfc.org/hazmat/ or by calling Battalion Chief Jeremy S. Jeffcoat at 803-533-6218. Courses will focus on enhancing hazmat training and instructor development for flammable gases, flammable liquids, ammonia, chlorine, and propane.
"Proper hazmat training is essential to keeping both first responders and community members safe," Jeffcoat said. "In an ever-changing world fraught with hazards, the importance of preparedness cannot be overstated. Thanks to this new program from the NVFC and PHMSA, responders can now take an active role in helping their department and community be prepared and safe in the event of a hazmat incident."
Hazardous materials incidents can have a devastating impact, and it is critical that those responding to these incidents are properly prepared and trained to ensure their safety and the safety of their community members. The PIT Crew program offers train-the-trainer courses to enable first responders to teach others in their department and region about safe hazmat response, so they are ready for the call.
Courses range from three to seven hours, and the catalog of topics include hazmat basics, scenario-based and risk-based hazmat training, basic decon, and instructor training for specific substances such as ammonia, chlorine, methanol and vinyl chloride.
#lee-rev-content { margin:0 -5px; } #lee-rev-content h3 { font-family: inherit!important; font-weight: 700!important; border-left: 8px solid var(–lee-blox-link-color); text-indent: 7px; font-size: 24px!important; line-height: 24px; } #lee-rev-content .rc-provider { font-family: inherit!important; } #lee-rev-content h4 { line-height: 24px!important; font-family: "serif-ds",Times,"Times New Roman",serif!important; margin-top: 10px!important; } @media (max-width: 991px) { #lee-rev-content h3 { font-size: 18px!important; line-height: 18px; } } #pu-email-form-daily-email-article { clear: both; background-color: #fff; color: #222; background-position: bottom; background-repeat: no-repeat; padding: 15px 0 20px; margin-bottom: 40px; border-top: 4px solid rgba(0,0,0,.8); border-bottom: 1px solid rgba(0,0,0,.2); display: none; } #pu-email-form-daily-email-article, #pu-email-form-daily-email-article p { font-family: -apple-system, BlinkMacSystemFont, "Segoe UI", Helvetica, Arial, sans-serif, "Apple Color Emoji", "Segoe UI Emoji", "Segoe UI Symbol"; } #pu-email-form-daily-email-article h2 { font-size: 24px; margin: 15px 0 5px 0; font-family: "serif-ds", Times, "Times New Roman", serif; } #pu-email-form-daily-email-article .lead { margin-bottom: 5px; } #pu-email-form-daily-email-article .email-desc { font-size: 16px; line-height: 20px; margin-bottom: 5px; opacity: 0.7; } #pu-email-form-daily-email-article form { padding: 10px 30px 5px 30px; } #pu-email-form-daily-email-article .disclaimer { opacity: 0.5; margin-bottom: 0; line-height: 100%; } #pu-email-form-daily-email-article .disclaimer a { color: #222; text-decoration: underline; } #pu-email-form-daily-email-article .email-hammer { border-bottom: 3px solid #222; opacity: .5; display: inline-block; padding: 0 10px 5px 10px; margin-bottom: -5px; font-size: 16px; } @media (max-width: 991px) { #pu-email-form-daily-email-article form { padding: 10px 0 5px 0; } } .grecaptcha-badge { visibility: hidden; }