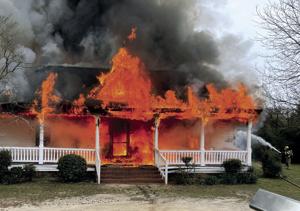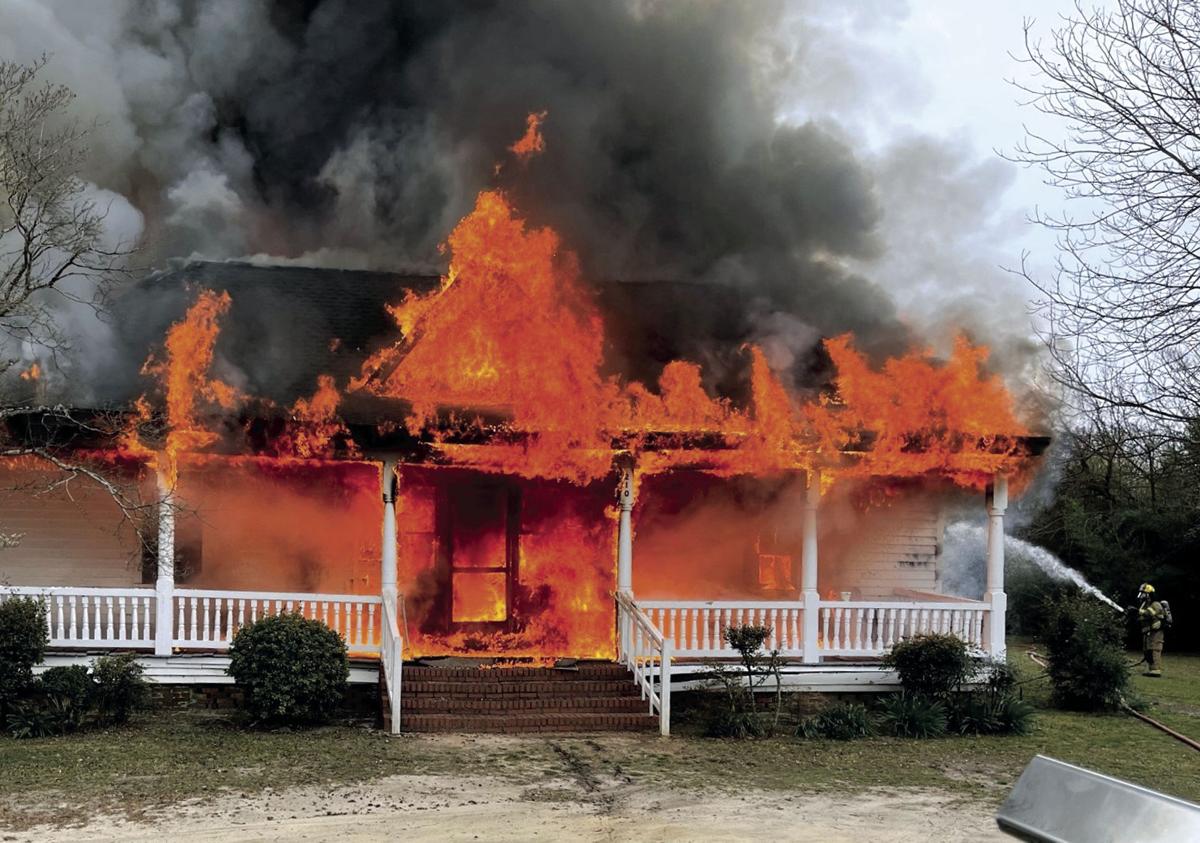 ST. MATTHEWS – Nine people have been displaced after fire destroyed their residential care facility on Tuesday afternoon, St. Matthews Fire Chief Jeff Price said.
The residents ranged in age from their mid-50s to older than 70, he said.
Price said fire broke out around 3:50 p.m. at the 100-year-old home on Church Street.
Everyone inside of the home escaped without injuries.
"The facility is a total loss," Price said.
Firefighters from all Calhoun County fire stations, the Jamison Fire Department and Orangeburg County Fire District responded to the three-alarm fire.
Price noted the Fort Motte rehabilitation team was also on the scene.
No firefighters sustained any injuries.
The cause of the fire has not yet been determined, Price said. The blaze remains under investigation.
#pu-email-form-daily-email { clear: both; background-color: #fff; color: #222; background-position: bottom; background-repeat: no-repeat; padding: 15px 20px; margin-bottom: 40px; box-shadow: 0px 2px 0px 0px rgba(0,0,0,.05); border-top: 4px solid rgba(0,0,0,.8); border-bottom: 1px solid rgba(0,0,0,.2); display: none; } #pu-email-form-daily-email, #pu-email-form-daily-email p { font-family: -apple-system, BlinkMacSystemFont, "Segoe UI", Helvetica, Arial, sans-serif, "Apple Color Emoji", "Segoe UI Emoji", "Segoe UI Symbol"; } #pu-email-form-daily-email h1 { font-size: 24px; margin: 15px 0 5px 0; font-family: "serif-ds", Times, "Times New Roman", serif; } #pu-email-form-daily-email .lead { margin-bottom: 5px; } #pu-email-form-daily-email .email-desc { font-size: 16px; line-height: 20px; margin-bottom: 5px; opacity: 0.7; } #pu-email-form-daily-email form { padding: 10px 30px 5px 30px; } #pu-email-form-daily-email .disclaimer { opacity: 0.5; margin-bottom: 0; line-height: 100%; } #pu-email-form-daily-email .disclaimer a { color: #222; text-decoration: underline; } #pu-email-form-daily-email .email-hammer { border-bottom: 3px solid #222; opacity: .5; display: inline-block; padding: 0 10px 5px 10px; margin-bottom: -5px; font-size: 16px; }