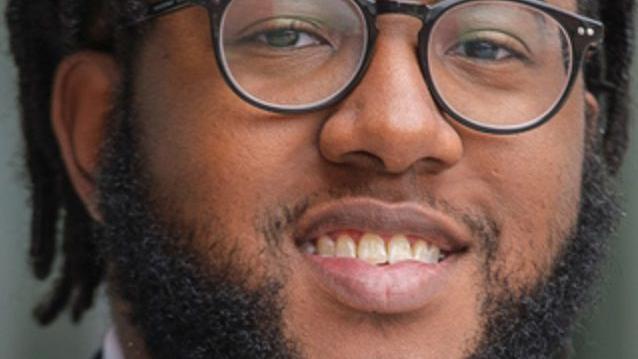 Denmark native Moses Washington, a rising second-year law student, was recently named as an NCCU-Intel Summer Associate.
Intel forged a five-year, $5 million social equity partnership with North Carolina Central University (NCCU) School of Law. They joined with NCCU to create the world's first Tech Law and Policy Center at a Historically Black College and University.
Intel is proud to announce that they have strengthened their partnership with NCCU with the inaugural NCCU-Intel Summer Associate class and the first recipients of the NCCU-Intel Legal Scholarship.
"I am excited to be an inaugural NCCU-Intel Summer Associate, and I know that this opportunity will serve as a strong foundation for my legal career. I look forward to growing professionally, observing the intersection of law and technology, and building long-lasting connections with Intel attorneys," Washington said.
Washington is a 2019 graduate of Morehouse College and a 2015 graduate of Denmark-Olar High School. At Morehouse College, he obtained his bachelor of arts degree in political science.
Washington received the Gate Millennium Scholarship, a competitive full-ride scholarship from the Bill and Melinda Gates Foundation. He was one of 11 recipients in the state of South Carolina and one of 1,000 nationwide to receive the scholarship. In 2018, he was selected as a Sidley Austin LLP Pre-Law Scholar.
Washington was an active student at Morehouse College, having served on the executive board of the Student Government Association and as a member of the Morehouse College Board of Trustees, where he was on the Student Affairs, Educational Policy and Development committees. Additionally, Washington served as the president of the Gates Millennium Scholars Program at Morehouse College and as the president of the Morehouse-Spelman Pre-Law Society.
While Washington was busy juggling academic and social life in Atlanta, he still had a calling to help his hometown of Denmark and the surrounding areas in Bamberg County.
Washington has an immense passion for public service, which recently stimulated him to start the Washington Foundation in 2017. The Washington Foundation is a non-profit with the goal of changing the "Corridor of Shame" narrative placed on rural schools amongst the I-95 interstate line of South Carolina. His non-profit has achieved much success within the past years. It has held a Back-to-School Bash in 2017 and 2018, where over 400 school supply bags were given out to students of the Bamberg County area.
#pu-email-form-daily-email { clear: both; background-color: #fff; color: #222; background-position: bottom; background-repeat: no-repeat; padding: 15px 20px; margin-bottom: 40px; box-shadow: 0px 2px 0px 0px rgba(0,0,0,.05); border-top: 4px solid rgba(0,0,0,.8); border-bottom: 1px solid rgba(0,0,0,.2); display: none; } #pu-email-form-daily-email, #pu-email-form-daily-email p { font-family: -apple-system, BlinkMacSystemFont, "Segoe UI", Helvetica, Arial, sans-serif, "Apple Color Emoji", "Segoe UI Emoji", "Segoe UI Symbol"; } #pu-email-form-daily-email h1 { font-size: 24px; margin: 15px 0 5px 0; font-family: "serif-ds", Times, "Times New Roman", serif; } #pu-email-form-daily-email .lead { margin-bottom: 5px; } #pu-email-form-daily-email .email-desc { font-size: 16px; line-height: 20px; margin-bottom: 5px; opacity: 0.7; } #pu-email-form-daily-email form { padding: 10px 30px 5px 30px; } #pu-email-form-daily-email .disclaimer { opacity: 0.5; margin-bottom: 0; line-height: 100%; } #pu-email-form-daily-email .disclaimer a { color: #222; text-decoration: underline; } #pu-email-form-daily-email .email-hammer { border-bottom: 3px solid #222; opacity: .5; display: inline-block; padding: 0 10px 5px 10px; margin-bottom: -5px; font-size: 16px; }