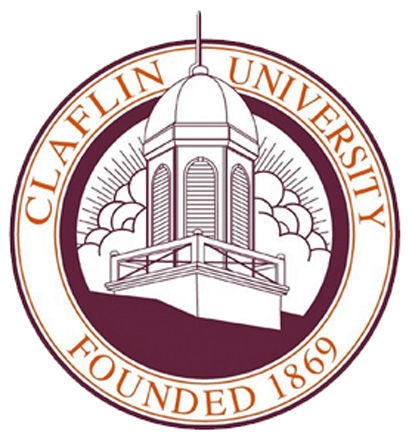 Claflin University announced Thursday it is one of 10 institutions to receive a $5 million grant from Google.
The grant is designed to create pathways and opportunities for increasing diverse representation in the STEM industry.
The one-time unrestricted financial grant will provide Claflin University with financial support for scholarships, technological infrastructure support, career readiness and curriculum development.
"Claflin University greatly appreciates Google's support and transformational investment in HBCUs. The gift will enhance our commitment to providing students access to exceptional academic programs in a distinctive, culturally-diverse environment," Claflin President Dr. Dwaun J. Warmack said.
"This grant demonstrates the strength and trajectory of Claflin's global reputation as a leading liberal arts university with a thriving STEM agenda. These funds will also support university initiatives related to enhancing technology in the rural communities we serve," he said.
Graduates from Claflin's STEM programs have launched careers with globally-prominent tech companies, conducted results-driven research at state-of-the-art laboratories and attended prestigious graduate and professional schools.
Claflin's Computer Science Program earned Computer Accreditation Commission of the Accreditation Board for Engineering and Technology (ABET) accreditation in 2017. It is one of only three private colleges or universities in the state with ABET accreditation and is among very few UNCF institutions with an ABET-accredited computer science program.
"I'm delighted to provide our HBCU partners with a $50 million unrestricted grant," Google Chief Diversity Officer Melonie Parker said. "These institutions are actively shaping the next generation of Black leaders and are helping build a more diverse workforce across all industries.
"This investment further solidifies our commitment to providing access and opportunities for underrepresented groups in tech."
U.S. House Majority Whip James E. Clyburn said, "Google's commitment to investing in Claflin University and HBCUs around the country is a testament to the important role HBCUs play in higher education today,
"This type of financial support will not only help provide students with necessary access to scholarships, technology and career readiness programs, but will also create equitable programs that will ensure access to the jobs of tomorrow. We can all take pride in partnerships such as this one that supports underrepresented groups in tech and uplifts Claflin University and South Carolina's Sixth District."
This investment builds on Google's Pathways to Tech initiative, which was announced earlier this year and is designed to build equity for HBCU computing education, help job seekers find tech roles, and ensure that Black employees have growth opportunities and feel included at work.
#pu-email-form-daily-email { clear: both; background-color: #fff; color: #222; background-position: bottom; background-repeat: no-repeat; padding: 15px 20px; margin-bottom: 40px; box-shadow: 0px 2px 0px 0px rgba(0,0,0,.05); border-top: 4px solid rgba(0,0,0,.8); border-bottom: 1px solid rgba(0,0,0,.2); display: none; } #pu-email-form-daily-email, #pu-email-form-daily-email p { font-family: -apple-system, BlinkMacSystemFont, "Segoe UI", Helvetica, Arial, sans-serif, "Apple Color Emoji", "Segoe UI Emoji", "Segoe UI Symbol"; } #pu-email-form-daily-email h1 { font-size: 24px; margin: 15px 0 5px 0; font-family: "serif-ds", Times, "Times New Roman", serif; } #pu-email-form-daily-email .lead { margin-bottom: 5px; } #pu-email-form-daily-email .email-desc { font-size: 16px; line-height: 20px; margin-bottom: 5px; opacity: 0.7; } #pu-email-form-daily-email form { padding: 10px 30px 5px 30px; } #pu-email-form-daily-email .disclaimer { opacity: 0.5; margin-bottom: 0; line-height: 100%; } #pu-email-form-daily-email .disclaimer a { color: #222; text-decoration: underline; } #pu-email-form-daily-email .email-hammer { border-bottom: 3px solid #222; opacity: .5; display: inline-block; padding: 0 10px 5px 10px; margin-bottom: -5px; font-size: 16px; }