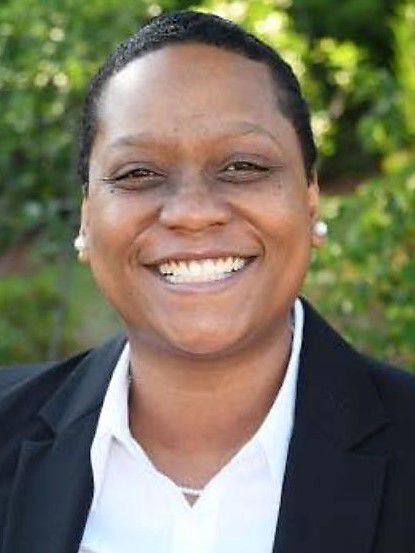 Paige Waymer has officially announced she is running for mayor of Orangeburg.
"I am proud and excited to announce my candidacy for Orangeburg city mayor," Waymer said in a prepared statement.
"Orangeburg is home for me. My vision for Orangeburg is for the citizens here to see and move towards countless possibilities," she said.
Waymer will be running against incumbent Mayor Michael Butler, who previously announced he is running for re-election in the Sept. 14 city election. Waymer is a biomedical research scientist and histotechnologist with Aurora Diagnostics.
She has served on Orangeburg County's Planning Commission for the past two years. She says her connectedness with the citizens of Orangeburg and insights from the planning commission are what prompted her to seek office.
Waymer says her business priorities include:
• Partnering with local business owners to promote a small-business friendly environment in the City of Orangeburg.
• Working with local banks and credit unions to incentivize giving loans to small business.
• Restructuring of downtown Orangeburg business hours to attract more traffic and increase revenue.
• Reinvesting in and renovating abandoned buildings within the city for community and business usage.
"I want everyone to know that we can have a strong foundation in education, economics and community if we value each other and the process. Our educational systems in Orangeburg are top tier, they are essential for recruiting and preparing our future leaders. Under my leadership, we will work to retain those leaders here and provide them with the resources they need to reach financial, social and economic stability. My vision also includes working to make safety and growth, especially amongst young professionals and retirees, a top priority in our communities," she said.
Waymer said she has experienced first-hand how the economics of city government impacts the citizens of Orangeburg.
Current council members Liz Zimmerman Keitt, Richard Stroman and Jerry Hannah have filed for re-election. They are running unopposed in the upcoming election.
#pu-email-form-daily-email-article { clear: both; background-color: #fff; color: #222; background-position: bottom; background-repeat: no-repeat; padding: 15px 20px; margin-bottom: 40px; border-top: 4px solid rgba(0,0,0,.8); border-bottom: 1px solid rgba(0,0,0,.2); display: none; } #pu-email-form-daily-email-article, #pu-email-form-daily-email-article p { font-family: -apple-system, BlinkMacSystemFont, "Segoe UI", Helvetica, Arial, sans-serif, "Apple Color Emoji", "Segoe UI Emoji", "Segoe UI Symbol"; } #pu-email-form-daily-email-article h1 { font-size: 24px; margin: 15px 0 5px 0; font-family: "serif-ds", Times, "Times New Roman", serif; } #pu-email-form-daily-email-article .lead { margin-bottom: 5px; } #pu-email-form-daily-email-article .email-desc { font-size: 16px; line-height: 20px; margin-bottom: 5px; opacity: 0.7; } #pu-email-form-daily-email-article form { padding: 10px 30px 5px 30px; } #pu-email-form-daily-email-article .disclaimer { opacity: 0.5; margin-bottom: 0; line-height: 100%; } #pu-email-form-daily-email-article .disclaimer a { color: #222; text-decoration: underline; } #pu-email-form-daily-email-article .email-hammer { border-bottom: 3px solid #222; opacity: .5; display: inline-block; padding: 0 10px 5px 10px; margin-bottom: -5px; font-size: 16px; } @media (max-width: 991px) { #pu-email-form-daily-email-article form { padding: 10px 0 5px 0; } }