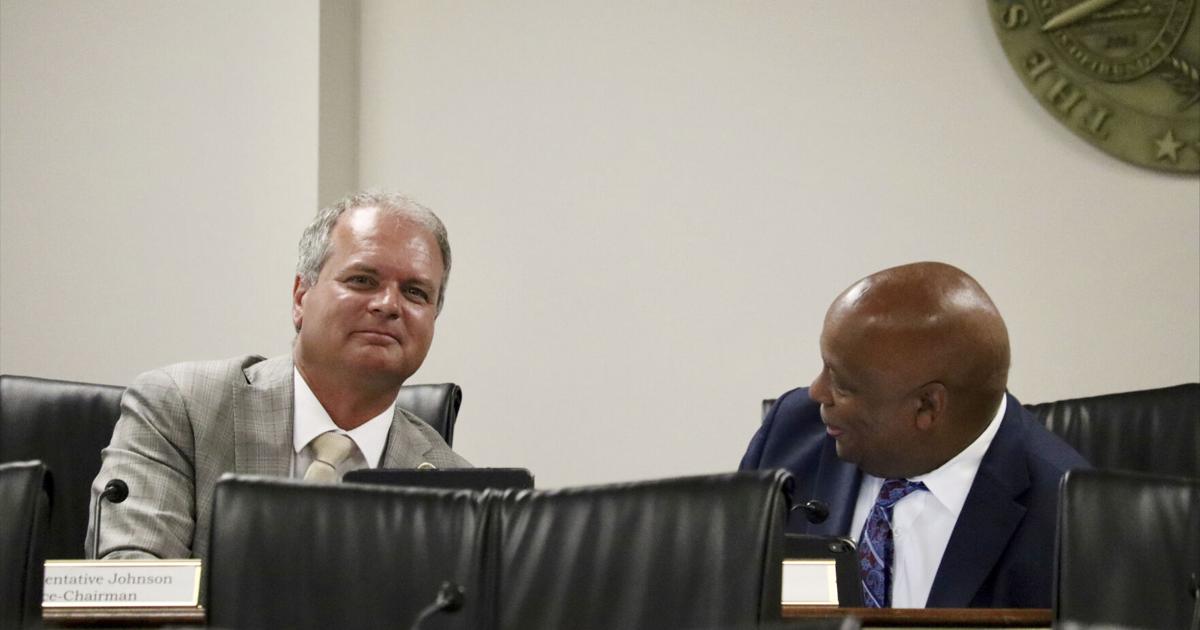 COLUMBIA — Criminal defendants with repeat violent charges will have a harder time getting out of jail as they await trial and could spend more time in prison if they are convicted of the crime while out on bond, under a proposal heading to the South Carolina governor's desk.
Both Republican-led legislative chambers overwhelmingly approved a bill on Wednesday that would require the payment of a full cash bond to post bail for people charged with a subsequent violent or firearm-involved offense while out on pretrial release for a first offense. A conviction on the subsequent charge — even if they are found not guilty of the initial crime — would allow another penalty carrying up to five years imprisonment that could run concurrently or consecutively.
The full cash bond on the second violent charge could still be paid through a bail bondsman but any bonds for additional charges would have to be posted by the defendant themself.
Supporters said the measure provides tools to help close the "revolving door" of a small number of people who continually commit much of the state's violent crime. Opponents said the bond restrictions favor wealthy defendants who have the money to pay full cash and would disproportionately pack poor defendants into jails. They argued the additional five-year penalty undermines the presumption of innocence.
House Minority Leader Todd Rutherford, a criminal defense attorney in Columbia, noted the deplorable conditions at local jails in population centers that have recently prompted wrongful death lawsuits. One case alleges that a 27-year-old man was found dead last year with fresh rat bites and no running water in a South Carolina jail cell where he'd been detained for two weeks for reckless driving.
The Democratic representative also raised concerns that law enforcement officials could abuse the statute by trumping up charges for people awaiting trial who haven't been found guilty.
"We are mandating that a charge, not a conviction, is enough," he said. "And that should scare you."
Republican Rep. Jeff Johnson, a member of the committee that negotiated the bill, argued it applies punishments for people who violate their bond conditions.
Democratic Sen. Gerald Malloy, another committee member who supported the bill, emphasized that judges have discretion to apply as many as five years on top of whatever sentence they gave the defendant for the conviction on the second violent charge.
"What we know is that repeat offenders are problematic. We see them going over and over again in the community," Malloy told reporters. "Obviously, we have to get to the point where the Legislature says, 'Guys, please stop it. Let's put a pause on this.'"
The bill also places regulatory authority of electronic monitoring devices under the South Carolina Law Enforcement Division. A list of certified bonding and electronic monitoring companies would be kept by the state agency.
It's unclear how frequently people charged with violent crimes commit additional offenses while awaiting trial in South Carolina. Elected officials have pointed to instances like an April traffic stop where a state trooper was shot in the face by a man with a stolen gun who had posted bond for criminal charges in neighboring Georgia.
The trooper stood behind South Carolina Gov. Henry McMaster at a news conference last week where he ramped up his calls for the General Assembly to send him a bill. The governor specifically asked legislators to take up bond when he called them back for this special session.
Top Republican lawmakers named tightening the state's bond system a priority this year and finished negotiating the proposal on what they hope is the last day of the special session.
McMaster said in a statement Wednesday that the General Assembly "passed a good bond reform bill" but added it seems "disingenuous" to celebrate a measure that does not include increased penalties for illegal gun possession. The governor has routinely endorsed that provision, but it did not make the final cut and is instead tied to a different permitless carry proposal that got stuck in the Senate.
Republican leaders in both the House and the Senate said they will eventually tackle that matter next year.
#lee-rev-content { margin:0 -5px; } #lee-rev-content h3 { font-family: inherit!important; font-weight: 700!important; border-left: 8px solid var(–lee-blox-link-color); text-indent: 7px; font-size: 24px!important; line-height: 24px; } #lee-rev-content .rc-provider { font-family: inherit!important; } #lee-rev-content h4 { line-height: 24px!important; font-family: "serif-ds",Times,"Times New Roman",serif!important; margin-top: 10px!important; } @media (max-width: 991px) { #lee-rev-content h3 { font-size: 18px!important; line-height: 18px; } } #pu-email-form-daily-email-article { clear: both; background-color: #fff; color: #222; background-position: bottom; background-repeat: no-repeat; padding: 15px 0 20px; margin-bottom: 40px; border-top: 4px solid rgba(0,0,0,.8); border-bottom: 1px solid rgba(0,0,0,.2); display: none; } #pu-email-form-daily-email-article, #pu-email-form-daily-email-article p { font-family: -apple-system, BlinkMacSystemFont, "Segoe UI", Helvetica, Arial, sans-serif, "Apple Color Emoji", "Segoe UI Emoji", "Segoe UI Symbol"; } #pu-email-form-daily-email-article h2 { font-size: 24px; margin: 15px 0 5px 0; font-family: "serif-ds", Times, "Times New Roman", serif; } #pu-email-form-daily-email-article .lead { margin-bottom: 5px; } #pu-email-form-daily-email-article .email-desc { font-size: 16px; line-height: 20px; margin-bottom: 5px; opacity: 0.7; } #pu-email-form-daily-email-article form { padding: 10px 30px 5px 30px; } #pu-email-form-daily-email-article .disclaimer { opacity: 0.5; margin-bottom: 0; line-height: 100%; } #pu-email-form-daily-email-article .disclaimer a { color: #222; text-decoration: underline; } #pu-email-form-daily-email-article .email-hammer { border-bottom: 3px solid #222; opacity: .5; display: inline-block; padding: 0 10px 5px 10px; margin-bottom: -5px; font-size: 16px; } @media (max-width: 991px) { #pu-email-form-daily-email-article form { padding: 10px 0 5px 0; } } .grecaptcha-badge { visibility: hidden; }