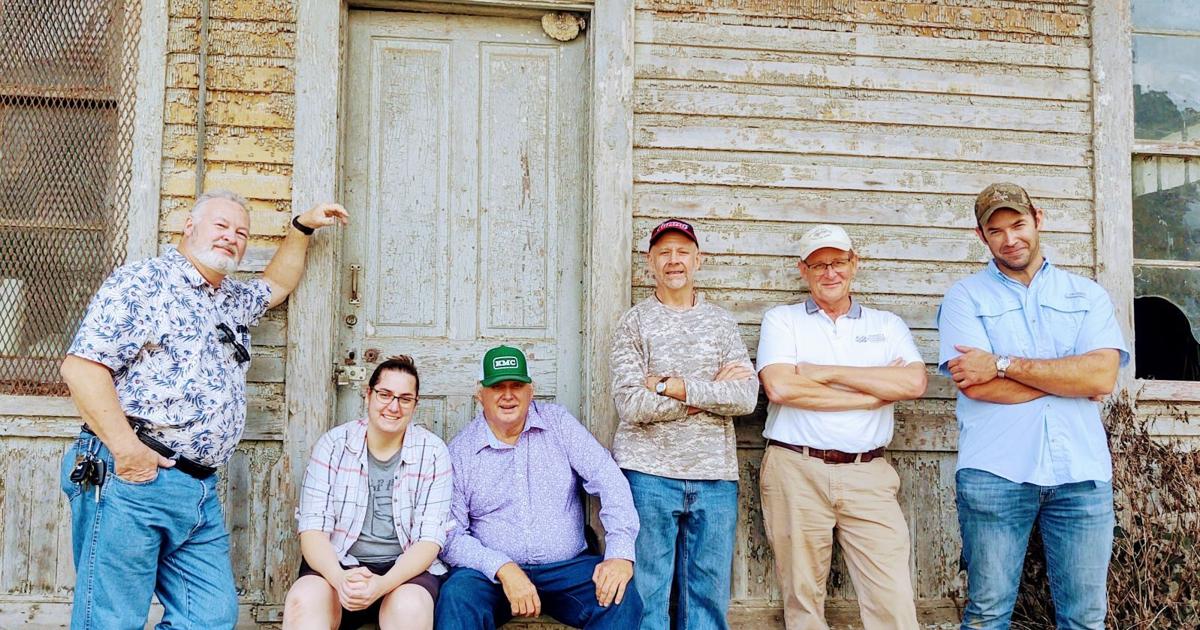 The Neeses Senior's Recreation & Leisure Center will be the setting for a Bluegrass and Gospel Music Concert on Saturday, March 25, at 220 Park Street.
"Everyone is invited to attend and the fun will begin at 6 p.m.," said Mayor Kenneth Gleaton.
Flatland Express will get the concert started with some toe-tapping music, and they will share the stage with Pastor Robert Templeton of Neeses Baptist church and Neeses town councilmember Julie Renee Olenick.
"In addition to pickin' and singing, a 'mini auction' will be held for added excitement," Gleaton said. "We will have some homemade cakes, a mandolin and a few other items up for bid during intermission."
Flatland Express, a performing artist of the South Carolina Bluegrass and Traditional Music Association, is noted for their captivating harmonies and tantalizing instrumentation. The group has perfected their very own Bluegrass style that includes traditional country and bluegrass music as well as re-compositions of older 60's and 70's favorites.
Band member ONeal Davis of the Pinehill community said Flatland Express is honored to be able to perform at the Neeses Senior's Recreation & Leisure Center.
Band members of Flatland Express include fiddle player Ashley Carder, Otto Fanning on the mandolin, Marty Carrigg who plays the dobro and banjo, guitarist ONeal Davis, bass player Chris Boutwell and guitarist Ed Dalton.
Robert Greggory Templeton, Pastor of Neeses Baptist Church, will also showcase his talents during the upcoming concert. Robert is known throughout Orangeburg County for his singing voice and his ability to play a variety of musical instruments. Templeton currently performs with a Bluegrass group known as The Pinehill Ramblers.
Neeses town councilmember Julie Renee Olenick is a frequent soloist at Neeses Baptist Church and she enjoys entertaining senior citizens at the Neeses Senior's Recreation & Leisure Center's Luncheon Program.
"I grew up loving music, and Mom and Dad always had music playing at home," Olenick said. "My favorite memory was sitting on my parent's bed on Sunday nights listening to legends such as Patsy Cline and Ernest Tubb on the Grand Ole Opry radio program. I would also spend hours singing along with Dottie Rambo records. I have never had singing lessons; I sing from my heart."
Admission is an $8 donation per person payable at the door, and that all proceeds will go to the town's cemetery fund to help defray grounds maintenance expenses.
#lee-rev-content { margin:0 -5px; } #lee-rev-content h3 { font-family: inherit!important; font-weight: 700!important; border-left: 8px solid var(–lee-blox-link-color); text-indent: 7px; font-size: 24px!important; line-height: 24px; } #lee-rev-content .rc-provider { font-family: inherit!important; } #lee-rev-content h4 { line-height: 24px!important; font-family: "serif-ds",Times,"Times New Roman",serif!important; margin-top: 10px!important; } @media (max-width: 991px) { #lee-rev-content h3 { font-size: 18px!important; line-height: 18px; } } #pu-email-form-breaking-email-article { clear: both; background-color: #fff; color: #222; background-position: bottom; background-repeat: no-repeat; padding: 15px 0 20px; margin-bottom: 40px; border-top: 4px solid rgba(0,0,0,.8); border-bottom: 1px solid rgba(0,0,0,.2); display: none; } #pu-email-form-breaking-email-article, #pu-email-form-breaking-email-article p { font-family: -apple-system, BlinkMacSystemFont, "Segoe UI", Helvetica, Arial, sans-serif, "Apple Color Emoji", "Segoe UI Emoji", "Segoe UI Symbol"; } #pu-email-form-breaking-email-article h2 { font-size: 24px; margin: 15px 0 5px 0; font-family: "serif-ds", Times, "Times New Roman", serif; } #pu-email-form-breaking-email-article .lead { margin-bottom: 5px; } #pu-email-form-breaking-email-article .email-desc { font-size: 16px; line-height: 20px; margin-bottom: 5px; opacity: 0.7; } #pu-email-form-breaking-email-article form { padding: 10px 30px 5px 30px; } #pu-email-form-breaking-email-article .disclaimer { opacity: 0.5; margin-bottom: 0; line-height: 100%; } #pu-email-form-breaking-email-article .disclaimer a { color: #222; text-decoration: underline; } #pu-email-form-breaking-email-article .email-hammer { border-bottom: 3px solid #222; opacity: .5; display: inline-block; padding: 0 10px 5px 10px; margin-bottom: -5px; font-size: 16px; } @media (max-width: 991px) { #pu-email-form-breaking-email-article form { padding: 10px 0 5px 0; } } .grecaptcha-badge { visibility: hidden; }