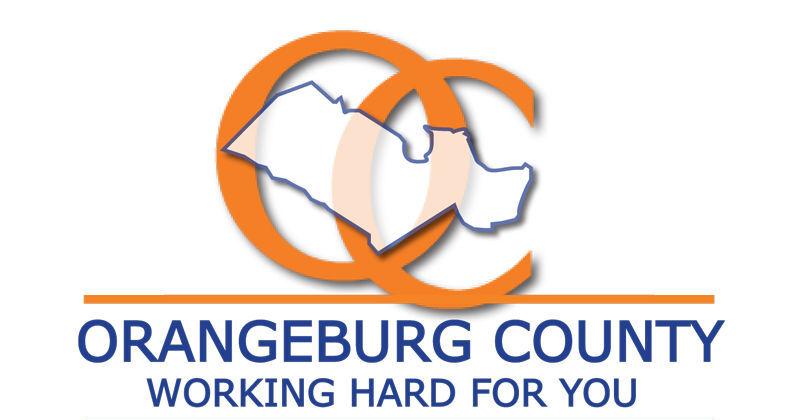 A Columbia-based development group's plans to build a residential development on Belleville Road in Orangeburg was unanimously rejected by Orangeburg County's governing body.
The Osmium Development Group LLC wanted to build a residential development on 44 acres on Belleville Road to include single-family residential, town homes and a senior community facility.
The developer requested rezoning of the property to a planned use development district (PUD) from a single-family residential district in order to make the development a reality.
Orangeburg County Council on Monday rejected the rezoning request to a round of applause from residents in the neighborhood.
The proposed development would have been located near Knight Drive and Sterling Avenue. The property borders Parlerdale, Woodberry and Camburg Acres subdivisions.
According to the master plan of the development, the three-phase development would have included 30 to 40 single-family homes (Phase 1); a senior community center (Phase 2) and about 40 to 50 town homes (Phase 3).
The single-family residences would have been located on the front portion of the parcel (closest to Belleville Road).
The primary entrance would have been on Belleville Road, with an emergency-access road onto Knight Road.
The senior community facility would have been built with primary access onto Knight Drive.
A pedestrian pathway was planned to connect the community center with the residential properties. Knight Road would be the primary access for the senior community facility and Sterling Avenue would be the primary access for the town homes.
Prior to the vote, residents expressed their concerns about the project.
Cook Road resident Christopher Glover said that with the Orangeburg County School District recently approving Cook Road as the location of the new Orangeburg-Wilkinson High School, another residential development is the last thing needed.
"We have already been stepped on with the process of building the O-W High School," Glover said. "We have now been influxed with a bunch of traffic that will be coming down Cook Road."
"We are not against the high school, but Cook Road has already been inundated with a lot of traffic," Glover said. "If you build a new subdivision consisting of several different types of homes, we are only going to increase more traffic."
Glover also expressed concerns that the development would provide other housing types beyond single-family residences.
"We are not opposed to development in Orangeburg," Glover said. "Yes, we need more roofs, but we are just asking for the right kind of roofs in our area. That is not too much to ask."
"Like-minded people have like-minded respect for each other," Glover continued. "We are just asking that our community is inundated with the right kind of people that we already match our views and our upholding of our taxes and our property. Just use common sense and be fair to us as taxpayers."
Crestwood Drive resident Carolyn Louis wanted to know if the community center would be open to the residents only or the general public.
She was also concerned about the days and hours of operation of the center and that rezoning would open up the area to any kind of development.
"I am very much concerned. I am right there where Crestwood Drive leads straight to Knight Drive," Louis said. "We have enjoyed peace and quiet and we still want to remain as single-family residential and I hope the developer will not punish us by putting 1,000 little houses on it because they don't get what they wanted."
Crestwood Drive resident John Snell expressed concerns about traffic.
"We have trash trucks, we have log trucks, we have cotton trucks and all that is on the side of the road," he said. "I don't think this has adequately been addressed for persons on Belleville Road."
Three residents also submitted letters in opposition to the development, expressing concerns about an increase in traffic, resident safety, reduction in property values and an increase in crime.
Property developer William Simon said the company has been open to addressing the community about concerns and said the project has been adjusted in order to alleviate traffic concerns and that single-family residential homes would be in line with the character of the neighborhood.
He said phase 1 will be to develop single-family residential homes with lot sizes on average of .6 up to 1 acre.
"That is comparable to the Woodberry subdivision and other lot sizes in the area," Simon said, noting the existing pine trees would remain as much in place as possible.
He also said the middle portion of the property would be a community center, noting the center would be small and similar to what is on Whittaker Avenue. It would provide the community with outdoor amenities such as a recreational area.
"If you look at our concept, we wanted to be smart about it," Simon said.
"We know that we have to do a traffic study and that study will have to take into account the potential impact from the school, any surrounding development and our proposal," Simon said. "Also, environmental concerns will be addressed in the design phase whenever we get to the point when we are doing engineering."
Simon said concerns raised by the community about drainage issues will be addressed during the design phase.
"We feel like not just simply developing the 40 acres with smaller lot sizes and smaller homes, but being smart and doing something that can really enhance the community," Simon said.
The Orangeburg County Planning Commission previously approved the project with a 4-1 vote.
#lee-rev-content { margin:0 -5px; } #lee-rev-content h3 { font-family: inherit!important; font-weight: 700!important; border-left: 8px solid var(–lee-blox-link-color); text-indent: 7px; font-size: 24px!important; line-height: 24px; } #lee-rev-content .rc-provider { font-family: inherit!important; } #lee-rev-content h4 { line-height: 24px!important; font-family: "serif-ds",Times,"Times New Roman",serif!important; margin-top: 10px!important; } @media (max-width: 991px) { #lee-rev-content h3 { font-size: 18px!important; line-height: 18px; } } #pu-email-form-daily-email-article { clear: both; background-color: #fff; color: #222; background-position: bottom; background-repeat: no-repeat; padding: 15px 0 20px; margin-bottom: 40px; border-top: 4px solid rgba(0,0,0,.8); border-bottom: 1px solid rgba(0,0,0,.2); display: none; } #pu-email-form-daily-email-article, #pu-email-form-daily-email-article p { font-family: -apple-system, BlinkMacSystemFont, "Segoe UI", Helvetica, Arial, sans-serif, "Apple Color Emoji", "Segoe UI Emoji", "Segoe UI Symbol"; } #pu-email-form-daily-email-article h2 { font-size: 24px; margin: 15px 0 5px 0; font-family: "serif-ds", Times, "Times New Roman", serif; } #pu-email-form-daily-email-article .lead { margin-bottom: 5px; } #pu-email-form-daily-email-article .email-desc { font-size: 16px; line-height: 20px; margin-bottom: 5px; opacity: 0.7; } #pu-email-form-daily-email-article form { padding: 10px 30px 5px 30px; } #pu-email-form-daily-email-article .disclaimer { opacity: 0.5; margin-bottom: 0; line-height: 100%; } #pu-email-form-daily-email-article .disclaimer a { color: #222; text-decoration: underline; } #pu-email-form-daily-email-article .email-hammer { border-bottom: 3px solid #222; opacity: .5; display: inline-block; padding: 0 10px 5px 10px; margin-bottom: -5px; font-size: 16px; } @media (max-width: 991px) { #pu-email-form-daily-email-article form { padding: 10px 0 5px 0; } } .grecaptcha-badge { visibility: hidden; }