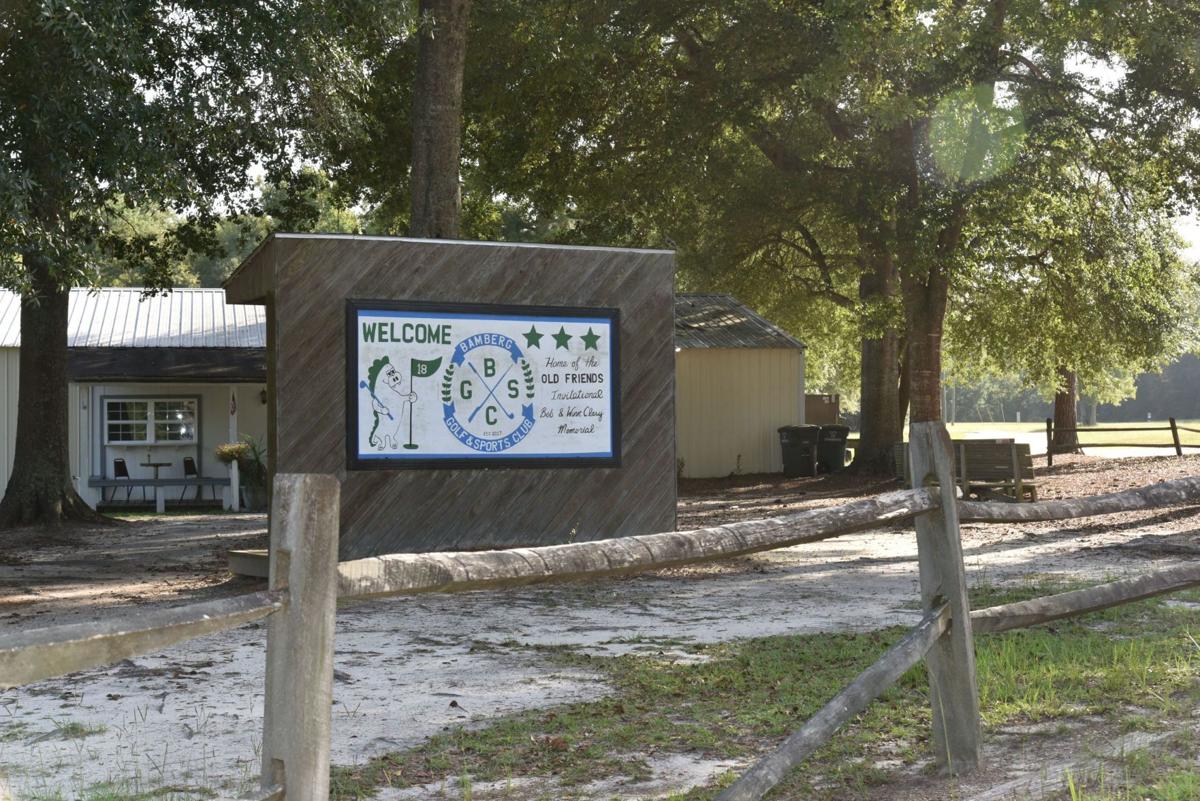 BAMBERG – An 18-hole golf course and its on-site restaurant and bar have closed.
The Bamberg Golf and Sports Club at 128 Paw Paw Road permanently closed the golf course on Saturday, Aug. 14. The restaurant and bar closed on Aug. 19, according to a post on the business's Facebook page.
Longtime club member Marion Hiers expressed his sorrow at the closure.
"I hate it for community," Hiers said. "It was a good place, but the nature of the beast and the environment that has gone on for the last 18 months with COVID made it difficult."
Bamberg Mayor Nancy Foster said, "I am just kind of torn up about it. …
"It was a real asset to Bamberg and a real good golf course. It was a good design. Russell Breeden designed the course and he designed several other courses in Myrtle Beach. He was one of the top designers of his day."
Foster said the course needed some work but repairs were being made.
"I do intend on talking to the owner to see if there is anything we can do to help," Foster said.
Bamberg County Administrator Joey Preston said, "Anytime we lose an asset like this, it will hurt our quality of life. But I do know recently golf courses all over the state and nation have been closing.
"Hopefully, the owner will be able to reorganize or find a new owner."
The golf club, formerly known as the Paw Paw Country Club, was built in 1981. The 18-hole, par 72, 6,683-yard golf course was designed by Russell Breeden.
It features four sets of tees with the par-5, 517-yard 16th hole requiring a tee shot over a lake, and a lone pine tree in the middle of the fairway.
Golf course officials have often touted its lakes and woods, greens, contoured fairways and hybrid grasses. The course was deemed ideal for all levels of play.
The club was purchased by Tom Cornforth in May 1996.
It closed in December 2016 after nearly four decades of operations.
Cornforth said it was a challenge to keep golf courses open in small towns like Bamberg due to the declining population.
Following its closure, there were calls from some residents for the city of Bamberg purchase the golf course and lease it to a group of investors. The proposal never came to fruition.
The golf course was eventually sold to DHC Inc. in the summer of 2017 for $750,000. It reopened.
The current owner could not be reached for comment.
#pu-email-form-daily-email-article { clear: both; background-color: #fff; color: #222; background-position: bottom; background-repeat: no-repeat; padding: 15px 20px; margin-bottom: 40px; border-top: 4px solid rgba(0,0,0,.8); border-bottom: 1px solid rgba(0,0,0,.2); display: none; } #pu-email-form-daily-email-article, #pu-email-form-daily-email-article p { font-family: -apple-system, BlinkMacSystemFont, "Segoe UI", Helvetica, Arial, sans-serif, "Apple Color Emoji", "Segoe UI Emoji", "Segoe UI Symbol"; } #pu-email-form-daily-email-article h1 { font-size: 24px; margin: 15px 0 5px 0; font-family: "serif-ds", Times, "Times New Roman", serif; } #pu-email-form-daily-email-article .lead { margin-bottom: 5px; } #pu-email-form-daily-email-article .email-desc { font-size: 16px; line-height: 20px; margin-bottom: 5px; opacity: 0.7; } #pu-email-form-daily-email-article form { padding: 10px 30px 5px 30px; } #pu-email-form-daily-email-article .disclaimer { opacity: 0.5; margin-bottom: 0; line-height: 100%; } #pu-email-form-daily-email-article .disclaimer a { color: #222; text-decoration: underline; } #pu-email-form-daily-email-article .email-hammer { border-bottom: 3px solid #222; opacity: .5; display: inline-block; padding: 0 10px 5px 10px; margin-bottom: -5px; font-size: 16px; } @media (max-width: 991px) { #pu-email-form-daily-email-article form { padding: 10px 0 5px 0; } }