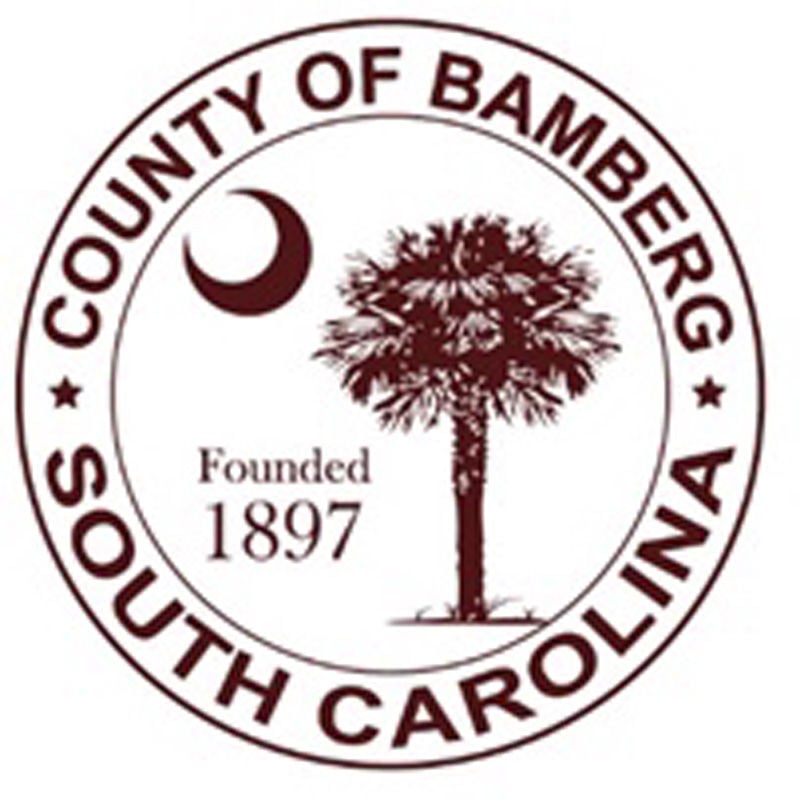 BAMBERG – SouthernCarolina Alliance Project Manager Garrett Dragano says his group is working to recruit several businesses to its seven-county region, including some that are considering Bamberg County.
"Just over the region, currently we have 75 active projects," Dragano said.
Dragano brought Bamberg County Council up to date on the economic development group's efforts during council's Monday meeting. The SCA serves Bamberg, Allendale, Barnwell, Beaufort, Colleton, Hampton and Jasper counties.
He said 14 total announcements have been made in the region, generating $121 million in capital investment and 411 jobs.
"We're up to 14 active projects in Bamberg County right now, nine site visits generated from 35 projects being submitted and then, of course, in Bamberg County we've had two announcements," he said.
Those announcements included Arnett Engineered Solutions LLC, a pump and valve manufacturer and provider, which announced on Aug. 11 that it plans to establish operations in Bamberg County. The company plans to invest $2.5 million and create 19 new jobs.
The other project is South Carolina Oak to Barrel LLC, which recently announced it would invest $6.8 million and create 122 new jobs at the former Black Water Barrels plant at 3914 Bamberg Highway.
Dragano said two promising projects for Bamberg County include Project Canvas, which could make a $400,000 investment and create 80 jobs, and Project Superior, which could invest $1.5 million and create 25 jobs.
"If things keep going the way they're going, potentially we're looking at a $11.7 million capital investment and 256 jobs for 2021," Dragano said, noting that he's been meeting with area companies to provide them with needed resources.
In other matters, Council approved a resolution to transfer the existing fee-in-lieu of tax agreement the county established with Black Water Barrels in 2016 to South Carolina Oak to Barrel.
"It was a 20-year agreement set up back in 2016. Five years have gone by. So there's only 15 years left. And you're assigning that agreement to them," Dragano said.
• Phil Clarke, ambulance operations supervisor for Medshore, introduced six of eleven EMT students who have received their certificates of completion from Denmark Technical College. Medshore provides the county's ambulance services.
The $2,500 course was offered at no cost to participants thanks to a grant from the S.C. Department of Labor through Apprenticeship Carolina.
This is the first Emergency Medical Technician Academy in what will be an ongoing collaboration between Denmark Tech and Medshore. Through the apprenticeship program, students can begin employment with Medshore and attend class at the same time with an earn-while-you-learn model.
Orangeburg-Calhoun Technical College instructor and retired Orangeburg County EMS Director Danny Rivers was introduced as one of the academy's instructors.
"We are starting the next EMT Academy probably in November. … It's been a great program. Council has been very supportive of the technical college, and you've been very supportive of Medshore. … The next class is going to allow us to hopefully fill the majority of our vacancies that we have," Clarke said. "Hopefully by January we'll have all of our slots filled."
He said, "Medshore has a program that we're fixing to start probably toward the end of the year or the first of next year, where we will be sending folks to paramedic school through Midlands Technical College, and most of it will be done virtual. We're hoping to be able to train some of our folks internally through that class."
• County Administrator Joey Preston gave his report to council, stating that the county's first fire service banquet will be held 7 p.m. Saturday, Nov. 13, at the Andrew Jackson Academy gymnasium.
A link to the county's code of ordinances dating back to the mid-1970s is now available on the county website, he said.
Preston also reported fuel sales at the airport were up.
"In September we had 64 sales, that's up from 31 in August. … Every time a plane flies in and flies out, that's part of that overall formula that the feds use when they start setting aside federal money for the grants to make infrastructure improvements at the airport," he said.
Preston reported 58.7 percent of county residents have had at least one vaccine shot, up from 54 percent in August. Also, 50.1 percent of residents have had both vaccinations, up from 45 percent since his last report.
The administrator also announced that Columbia-based Alpha Team Tech Solutions donated more than $50,000 worth of computer equipment to Denmark Tech.
"I'm not talking old stuff, not junk – brand-new equipment to help them set up their computer lab. I just want to publicly thank this company for doing that," Preston said.
• Council approved a resolution recognizing pharmacist Donna Avant and Ehrhardt Pharmacy as official county ambassadors for their service to the community, including providing telehealth opportunities to county citizens.
• Council approved a proclamation honoring the 140th birthday of The Times and Democrat newspaper.
• Council approved resolutions recognizing October as Breast Cancer Awareness Month and Domestic Violence Awareness Month in the county.
• County resident Miriam Beard asked for more information on the benefit of airport improvements to residents' quality of life and also cited a need for improved animal control services.
She also asked about the buildings which will be left vacant once the county's Department of Social Services and sheriff's office are moved into the county's old hospital. She suggested an emergency shelter be created in at least one of the buildings.
Preston said he would be contacting Beard by phone about her concerns.
#pu-email-form-daily-email-article { clear: both; background-color: #fff; color: #222; background-position: bottom; background-repeat: no-repeat; padding: 15px 20px; margin-bottom: 40px; border-top: 4px solid rgba(0,0,0,.8); border-bottom: 1px solid rgba(0,0,0,.2); display: none; } #pu-email-form-daily-email-article, #pu-email-form-daily-email-article p { font-family: -apple-system, BlinkMacSystemFont, "Segoe UI", Helvetica, Arial, sans-serif, "Apple Color Emoji", "Segoe UI Emoji", "Segoe UI Symbol"; } #pu-email-form-daily-email-article h1 { font-size: 24px; margin: 15px 0 5px 0; font-family: "serif-ds", Times, "Times New Roman", serif; } #pu-email-form-daily-email-article .lead { margin-bottom: 5px; } #pu-email-form-daily-email-article .email-desc { font-size: 16px; line-height: 20px; margin-bottom: 5px; opacity: 0.7; } #pu-email-form-daily-email-article form { padding: 10px 30px 5px 30px; } #pu-email-form-daily-email-article .disclaimer { opacity: 0.5; margin-bottom: 0; line-height: 100%; } #pu-email-form-daily-email-article .disclaimer a { color: #222; text-decoration: underline; } #pu-email-form-daily-email-article .email-hammer { border-bottom: 3px solid #222; opacity: .5; display: inline-block; padding: 0 10px 5px 10px; margin-bottom: -5px; font-size: 16px; } @media (max-width: 991px) { #pu-email-form-daily-email-article form { padding: 10px 0 5px 0; } }